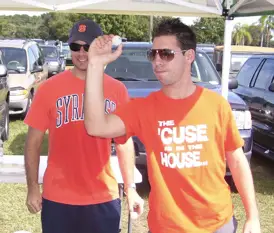 The Fizz is owned, edited and operated by Damon Amendolara. D.A. is an '01 Syracuse graduate from the Newhouse School with a degree in Broadcast Journalism.
He currently hosts the overnight show on CBS Sports Radio, which can be heard across upstate New York including The Score 1260 (Syracuse), 1550 (Utica), 1270 (Buffalo), and 1240 (Albany).
If you'd like to contact D.A. about The Fizz or to book an interview with him, please email damon.amendolara@cbsradio.com.
Follow D.A. on Twitter: twitter.com/DAonCBS.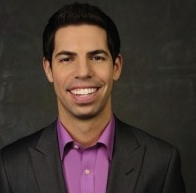 Check out his personal website: DamonAmendolara.com
Follow The Fizz on Twitter: twitter.com/orangefizz
For the rest of the Team Fizz bios, click here.
(adsbygoogle = window.adsbygoogle || []).push({});