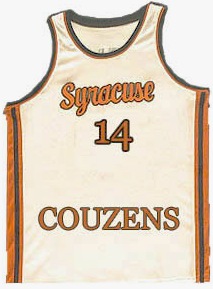 Mike Couzens (2009 Р'11) joined The Fizz as a newbie to SU recruiting. Then again, he also didn't know the THB at Cosmo's was the best meal on the Hill.
He helped spearhead National Signing Day coverage and transform The Fizz into the must-read source for Syracuse recruiting news.
Here's Mike's farewell letter to Fizz readers. Couzens began his broadcast career for Dayton Dragons baseball. He also called University of Vermont's women's basketball games, and is now the voice of the Fort Wayne (IN) TinCaps on both television and radio.
* * *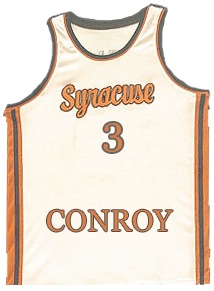 Ted Conroy (2009 – '11) joined The Fizz as an original staff writer. He helped innovate a number of projects that have now become Fizz staples. Conroy created the National Signing Day SportsCenter, a one-hour comprehensive audio look at SU football's commits, including interviews with many of the recruits. Today, The Fizz still podcasts it immediately, but also re-airs it on Fizz Radio on the Score 1260.
Ted also introduced The Fizz's spring football depth chart, and helped take us inside the tumultuous college career of Fab Melo. Here's Ted's farewell letter to Fizz readers. He is now living a rock star existence as an assistant with Saturday Night Live for NBC.
(adsbygoogle = window.adsbygoogle || []).push({});