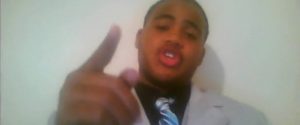 Syracuse football has had a litany of problems over the last decade (erratic quarterbacks, bowl blowouts, porous defense, Groobers) but one of the most talked about issues has been offensive line.
In the melee of coaching changes over the last three years, it's been a constant shift of body types to play on the Orange front line. The thinking was Coach P's athletic guys weren't built for Robinson's "Pro-Style" offense, so he went big.
* * *
Follow the Fizz on Twitter. D.A. and Conroy will have continual live updates from Big East football media days starting Monday. Do it!
* * *
Unfortunately, big isn't always athletic, and Mitch Browning's resurrection project lasted as long as his tenure. Thus, Doug Marrone had to work with what he had (which wasn't much).
Luckily, recruiting can change that and Marrone's work could be paying dividends to create some stability. The latest prospect flashing Orange signs? Pennsylvania's Robert Trudo. Between the recruiting sites, he's been listed either 2 and 3 stars, and also considering Cincinnati.
(Fizz note: Looks like he's running for class president on the Senior Trip platform, as well. Smart guy. Senior trip is worth big swing votes. I mean, huge husky dude who barely fits into a suit jacket for class of '11. This has got to be the same Rob Trudo, right?)
Back on May 16th, he took a visit up to Syracuse and Scout had Marrone's regime in the lead for the 280-pound big man from Pennsylvania.
Do the Orange have the power to make it happen? We'll find out in the next few months as Trudo enters his senior year.
Posted: Ted Conroy
(adsbygoogle = window.adsbygoogle || []).push({});