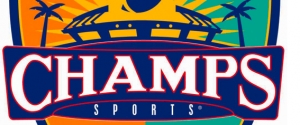 Alright Syracuse fans it's once again that time! Let's get our hopes up this is the weekend SU will become bowl eligible. Sadly, Rutgers has strung together five straight postseason appearances under Greg Schiano, and Syracuse is looking to get back for the first time in six years.
Last week was the biggest letdown of the season, as the Orange failed to clinch a bowl berth by taking out Louisville at home. But fear not, Syracuse plays much better on the road. A win in Piscataway equals a bowl game, and that means it's time to take a look at which bowl the Orange could be a good fit for. This week, we talk with the Champs Sports Bowl.
The Champs has the Big East's first selection after the BCS' automatic qualifier. Right now, the Orange sit in… yes… 2nd place in the conference. As it stands SU would be heading to sunny central Florida to take on an ACC team on December 28th. SI.com's Stewart Mandel has Syracuse pegged in this game against N.C. State (ACC #3).
While calls and emails to Greg Creese, the director of communications for Florida Citrus Sports – the company that runs the game – went unreturned, we did end up talking to an SU alum who works as a scout for FCS.
Listen to The Fizz's podcast with Champs Sports Bowl rep Barry Delello.
Barry Delello works as a Systems Analyst for United Space Alliance in Florida. Through connections, he ended up working with Florida Citrus Sports for "networking and a little charity work around town, and to just have fun."
As it turns out, Delello was scouting Syracuse and Louisville this past weekend. Disappointing game, but still huge that bowl reps have their eyes on the Orange.
Unlike those tight-lipped folk over at the Pinstripe Bowl, Delello shed a little bit more light on what it would mean to have Syracuse in the Champs Sports Bowl.
"We hope that they can come to our game. We're looking for the best possible team that would provide and interesting, intersectional contest with national appeal."
The folks over in Orlando have taken notice of the rise SU has been on.
"We're real excited about Syracuse. They've been down the last few years. Coach Marrone has great respect from the players, from the community. The game was fundamental and they were fun to watch. We'd be glad to have Syracuse represent the Big East in the Champs Sports Bowl."
Excellent news for Orange fans. Syracuse actually played in the first ever Champs Sports Bowl in '04, the last postseason berth for the program. While any bowl would be an accomplishment this season, Orlando would certainly be a chance for redemption.
One question that entered my mind during the conversation was, 'What's the training like for a systems analyst at an aerospace firm to become a bowl game scout?'
Barry?
"There's no set rules as to what you're supposed to be doing. Basically you're going to watch the game and make some contacts and advertise our bowl games. We do have a scout school, which is like a one hour session where you're told about proper dress, and talking to people like you, what not to say, so on and so forth. It's not really written in stone anywhere."
People like ME? What do you mean people like me?  Oh, you mean the media. Gotcha.
We're cool.
"Usually we sit in the press box and anybody who comes near you is fair game to say hello to. I did meet with Dr. Gross after the game in the post game press conference. And usually you meet administrators and coaches, sometimes it doesn't happen. It just depends on luck of the draw."
Fortunately for Delello, he did get to talk to Marrone after the game.
"It's always tough to talk to the coach after a loss. So I was just glad to have the opportunity to come watch Syracuse and we hope that they can come to our game."
So do we, Barry. So do we.
Posted: Mike Couzens
(adsbygoogle = window.adsbygoogle || []).push({});