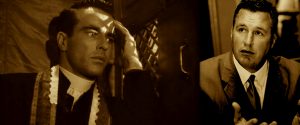 Doug Marrone's priority is getting the best players possible for his program. He told a packed Carrier Dome as much less than two months after taking the job.
"We are also in the process of recruiting the best student-athletes in the state of New York, around New York, and across this great country."
He's proven that he can bring in the talent, and even win with the leftovers of a previously talent-less coach.
But this season the work is just a little more daunting is acquiring his players. SU is without an advantage every Big East school almost always has: a conference bye week.
Big East scheduling penciled Syracuse and Louisville to finish their seasons on Thanksgiving weekend. The rest of the league will conclude the following week. Technically, the bye for the Orange and Cards falls on the final weekend of the season – which leads into a full month of down time before a possible bowl. So thanks for that.
Marrone addressed that issue this week, and how it takes away from his ability to attract talent:
"There are advantages, you can go out on the road and recruit while everyone else is still playing for a week. You try to find the right way to do it. If we didn't have any injuries I wouldn't say anything about it, but we're banged up."
"Louisville and Syracuse are the only two teams that don't have a bye. I understand why that happens, I understand why it is like that, but when you're trying to get back to where you want to be as a program, and Louisville might be going through the same thing, it is difficult. We're playing a lot of physical football teams and this conference is a very physical conference. You survive your non-conference and then you get into conference play. We had a bye before going into conference play, which was great and helped us a great deal."
Selling the program has proved to be a strong point for Marrone even after losses, but who wouldn't want that extra time?
To be clear, this isn't just Marrone griping. Every school across the country uses the bye week to recruit. NCAA rules permit seven coaches from each school to be on the road at once, a great way to make your presence felt at a practice or game. While coaches can't talk directly to prospective players, they can chat up coaches and teachers and get a feel for the player.
Florida's doing it: "That's a big thing now, going out to (see) recruits. We can't talk to them, but they gotta know we're there, we want them and we need them here more."
Maryland's getting in on it: "Coach Ralph Friedgen saturated the area. He zigzagged through the region, visiting nine high schools on Oct. 5, followed by six more (plus three games) on Friday."
Heck, even Indiana knows it's important: "We'll really storm, we'll be everywhere because we'll be able to plan it out even better. I think to get a first look at kids early in the season is really big. We'll take advantage of it."
This year Syracuse is getting the short end of the stick. With the 13th ranked defense in America, SU should be able to sell that plus a roster stocked with 26 seniors. Only three schools have more players graduating and more roster spots to fill.
There's just one cure for the ailment of no additional week. It can attract players from all over. Win. Baby. Win.
Posted: Mike Couzens
(adsbygoogle = window.adsbygoogle || []).push({});