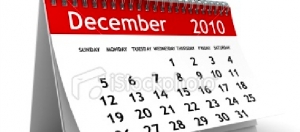 Losing three of the last four was surely not the way Syracuse football wanted to finish the regular season. The stinker against Boston College on national television wasn't easy to watch either. I subjected my entire family to that debacle when they came over on Saturday afternoon.
Despite some potentially scary number crunching, Syracuse is indeed headed to a bowl game and The Fizz believes the Orange and Pinstripe Bowl officials started on a deal even before the loss to BC.
Luckily for SU, that game won't be played until December 30th Рover a month from now. That provides plenty of time for recuperation, rehabilitation, and recruiting. Doug Marrone's focus was on all of that immediately after the Eagles game.
'ÄúIt gets quite hectic now but all for good cause. (Sunday) morning the coaches head out, we go on the road recruiting, out for a week and come back with the recruiting weekend. We'Äôre going to try and recover the players, we'Äôre a banged up football team right now. We'Äôre not going to do anything with our players, we'Äôre not going to lift them in the morning. We'Äôre basically going to try and get them to recover their bodies with stretching so we can get ready and have competitive practices and get ready to compete in whatever game we wind up being in."
Not even a day to sleep in. Ouch. But we knew this would be the case, as it is every year. When The Fizz spoke with former UCLA recruiting coordinator Randy Taylor, he said getting out on the road at this time of the year could be huge for SU:
'ÄúThere are going to be articles in the newspaper about their kids and (the coaches) can even go and watch a practice. Syracuse has had problems in recruiting and a lot of it is because the lack of success. If you'Äôre not going to bowl games it'Äôs going to be a hard sell for kids."
While Marrone will be on the road plenty in the next few weeks, that doesn't mean practices will be completely unproductive. This month serves as a great period to get green players more time on the field.
"Now we're going to have 11 to 13 practices, at least, before we're done. We're going to be able to go there and develop the younger kids, get them back into it, transition them after the break right into an offseason program which is about six weeks before we start spring. Basically you get an extra Spring football."
Preparing for a bowl game builds more practice time in for freshmen, although many SU youngsters saw significant time this season anyway. The 'Cuse can use this month to help fill some gaps. How about on both lines? That'Äôs where Syracuse has gotten manhandled in the last few games.
Another contributor at running back would be great too. Delone Carter graduates and we just witnessed a young back like BC's Andre Williams run for 185 yards on¬†42 carries in spot duty. Antwon Bailey doesn'Äôt seem built for 42 carries.
While it's not how SU wanted to end the season, the next month is vital for growth of the program from the outside and within.
Posted: Mike Couzens
(adsbygoogle = window.adsbygoogle || []).push({});