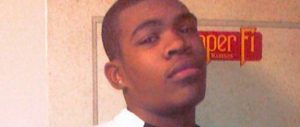 (Updated – 5:46p, Friday, June 17. The murky recruitment of Myles Hilliard finally comes to a close – for now. The defensive end from Ohio has given his oral commitment to Pittsburgh. He will officially sign a letter of intent in February. It was always unclear just how much interest Hilliard had in Syracuse. Many felt the Orange was never a legitimate contender, which is a common refrain after the commitment of Chad Kelly yesterday. Hilliard's sudden announcement followed the unpredictable script he began writing this month. Last week, the DE was scheduled to decide on Thursday. However, no announcement came down. Many recruiting experts were in the dark about why the delay. Hilliard eventually said his decision would follow "next week," but never gave any certain day or time. News trickled out this afternoon he had chosen Pitt. By the end SU wasn't considered a major player for Hilliard, but it concludes a tough eight-day stretch where David Perkins, Kelly and Hilliard all chose schools other than Syracuse.)
* * *
As hour after hour passed Thursday without any update on Syracuse target Myles Hilliard's decision, The Fizz couldn't help but think it was a fitting way for the defensive end's recruitment to wrap up. From the very beginning, few were talking about Hilliard, and silence ruled this week as well.
Hilliard was scheduled to make a decision last week, but the day came and went quietly. Eventually, information started to trickle out. Scout.com reported that Hilliard delayed his decision until an unknown day this week. No reason was officially given for the hold-up; one message board rumor claims it was so he could visit Michigan State over the weekend, but that hasn't been verified by anyone.
While we don't yet know when Hilliard will announce his final choice or which school is the definitive favorite, we know the Orange is a long shot. Even though SU is in his top 5, multiple sources have told The Fizz that Hilliard is unlikely to commit to Syracuse. That possibility was not ruled out completely, but it would be a major surprise.
Still, it's worth monitoring Hilliard until a clear front-runner emerges. He has nearly a dozen total offers, and maintains that his top five schools are Minnesota, Pittsburgh, West Virginia, Michigan State, and Syracuse.
The Gophers won just three games last year, so they would be a shocking choice. Pittsburgh's most obvious advantage is location Рit's only two hours away from Hilliard's home town. Meanwhile, West Virginia isn't far away either, and it's the only school we can say for sure that Hilliard has visited. Might all the drama with Bill Stewart and Dana Holgorsen have driven him away at the last moment? And if Hilliard is in fact touring Lansing this weekend, the Spartans would have to be near the top of his list.
That leaves SU, which has actually been courting Hilliard for longer than you might expect. Syracuse running backs coach Tyrone Wheatley (who recently came oh-so-close to landing South Bend four-star David Perkins) traveled to Bedford to see Hilliard way back in the spring of 2010. Maybe the 'Cuse's early interest ends up paying off.
Whichever program lands Hilliard will be receiving a very talented player. The lack of attention he's getting from the recruiting services is bizarre, considering his impressive list of offers and three-star rating. He's undoubtedly an underrated prospect, though two people who probably aren't underestimating him are Wheatley and Doug Marrone.
Chances are, the SU coaches won't get to enjoy four years of Hilliard, but stay tuned next week just in case the unexpected occurs and he chooses Orange.
Posted: Andrew Kanell
(adsbygoogle = window.adsbygoogle || []).push({});