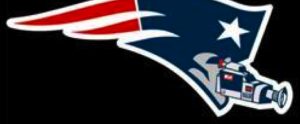 Doug Marrone has always preached that his football players need to be more than just athletes, they need to be complete people. He puts an emphasis on education, quickly and swiftly deals with players who get out of line and has little patience for questionable behavior. Is Marrone sending mixed messages by hiring Steve Scarnecchia, who has been classified as a "repeat offender" and essentially blackballed from the NFL? Marrone seems confident that Scarnecchia has earned the right for another chance.
Scarnecchia, a Newhouse grad, has been involved in two major incidents involving illegal taping of practices in the NFL. First, he was punished for his role in the Patriots' notorious Spygate scandal of 2007, when Bill Belichick was fined and docked a first-round draft pick. Then, last season Scarnecchia found himself in trouble again when he admitted to taping a 49ers walk-through while working as video coordinator for the Broncos. Scarnecchia was scolded by the NFL, fired and eventually helped play a role in the dismissal of head coach Josh McDaniels, although McDaniels did plenty to help that cause on his own. Many thought Scarnecchia would be black-listed forever in football.
Because of Scarnecchia's history, his hire inevitably raises questions about the image of SU football. At best, it's cause for a few underhanded video-related jokes. At worst, critics will have reason to question the integrity of the program.
The Dougie would not make this move without carefully thinking about the repercussions. And Scarnecchia is a Newhouse alum and has worked for a recent NFL dynasty as video coordinator. However his past blatant violations are particularly concerning. Would Marrone keep a student athlete who is caught cheating multiple times? Shouldn't coaches should be held to an even higher standard than the student athletes?
Some would argue that Scarnecchia's transgressions are far less serious than the violations committed by other major college football coaches. But with all the recent coaching controversies around the country, the image and reputation associated with running a clean program should be the top priority for any serious academic institution.
Scarnecchia is clearly skilled at being a video coordinator as evidenced by his rise in the NFL at that position. Marrone clearly believes he is getting a talent and, just like with a recruit, he is willing to let a spotty past slide for the hope of a personal turnaround. If Scarnecchia can keep clean, he will be a great addition to the program. Perhaps Scarnecchia can even impart some wisdom on the players about learning from mistakes and second, and third, chances. Dougie will need to keep a close eye on Scarnecchia and there is no question the leash will be very short.
But, all things considered, couldn't Dougie have found another video coordinator?
Posted: Alex Plavin
(adsbygoogle = window.adsbygoogle || []).push({});