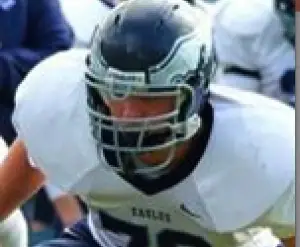 Doug Marrone was building back the trenches this year, and Jason Emerich will add to that nicely. The 275 lb. offensive lineman from Blue Mountain High School in Pennsylvania says relationships were the key for him:
"It was definitely the way I got along with the coaches and the players that was the number one thing for me."
Emerich committed to Syracuse back in June and has stuck it out to Signing Day, certainly a good thing for Orange fans who watched Mizzou and FIU jump in and steal SU verbals. Syracuse beat out UConn for Emerich, another victory over Coach P in addition to snagging Wayne Morgan.
Emerich is rated as a 2-star offensive tackle and will need to put on a little weight, but 275 is certainly a pretty solid start. Emerich also mentioned the atmosphere of the Dome as one of his reasons for choosing Syracuse. If the Orange wins the trenches, the Loud House will be even louder.
Posted: Alex Plavin
(adsbygoogle = window.adsbygoogle || []).push({});