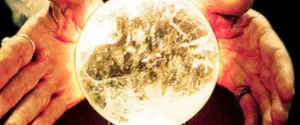 D.A.: I wasn't thrilled about Syracuse's prospects coming out of the Big East Tournament. With the cloud of a potential NCAA investigation, I really don't like them. Props to the Orange for the resiliency and pride it showed in its final soiree at MSG, but this team will likely melt in the pressure cooker of the tourney. I like SU to knock off a plucky Montana team tonight, but sweat it out and make it closer than it has to be. But in the Round of 32 I smell elimination. I think UNLV knocks off the Orange 66-57 to advance to the Sweet 16. Syracuse certainly has the talent to D.C., but I foresee an early exit for this squad. It just hasn't looked right for weeks now, and the potential distraction of this investigation will rattle them.
Andrew Kanell: Normally if you said "Syracuse opens NCAA Tournament play against one of the better three-point shooting teams in the nation," I'd be concerned, but not this time. The layman's recipe to beating the zone is hitting bombs from outside, but that only works for short stretches of time. Syracuse has proven during the last couple years that the zone can be a good three-point percentage defense. The Orange finished the year ranked second in the Big East in that category. Barring an outrageous three-point shooting performance from the Grizzlies, SU uses its size to dominate, and Seth Davis regrets betting on a 13-seed that lost its leading scorer for the year.
I look at that UNLV-Cal matchup as your classic 5–12 matchup that appears to be a tossup despite the seed differential. On the whole, both teams finished the season hot, besides Cal's embarrassing 20-point loss in the Pac-12 Tournament to mediocre Utah. The Golden Bears have a huge home-court advantage, but UNLV is the better team coming from a very strong Mountain West Conference. I'll say UNLV defies Cal's home court edge and prevails.
I think UNLV really gives Syracuse trouble in a potential matchup. The Runnin' Rebels have two things that 'Cuse fans should be wary of: depth and size. Anthony Bennett is a bigtime prospect who has drawn comparisons to former UNLV star Larry Johnson. The Rebels' two starting big men, UCLA transfer Mike Moser and Bennett, are both just 6-8, but overall Dave Rice's team has only one player who's shorter than 6-3, and plays five guys who are 6-8 or taller. This type of bigger, more physical team with quality bigs gives SU more trouble than a bunch of undersized chuckers. Despite a fierce challenge from UNLV, I just have that gut feeling that Syracuse escapes San Jose and gets to the Sweet 16 for the second season in a row.
We saw how dangerous Khalif Wyatt can be when he dumped 33 points on the Orange in Madison Square Garden, so I'll take Wyatt and Temple to advance past NC State. But in the round of 32 Indiana will be too much for the Owls. That sets the stage for a meeting between SU and IU. The experts are saying a physical team can give Indiana trouble. Syracuse is certainly a team that is known for its defense, and in the Big East Tourney it found a different level of intensity and physicality. Still, I say the Sweet 16 is where SU's run ends. Indiana is just too good executing late in games, against an Orange team that's proven when it has to go shot-for-shot with an opponent down the stretch, it'll lose most of the time. It'll be a close affair in front of an Orange-favored crowd in D.C., but the Orange will fall to the Hoosiers.
Brandon Glasheen: Syracuse's reemergence this past weekend has many fans with their heads held high, but not so fast. The NCAA tourney is all about grind, grit, and toughness. When it wants to be, this SU squad can put its head to the nose and gut out close, low-scoring games. The problem is that I am still convinced this group is still a bunch of front runners. Syracuse will handle Montana and UNLV without much of a problem. The Orange gets to the Sweet 16 and gets bounced by Indiana (my eventual national champion over Louisville). Syracuse simply doesn't have the offensive firepower it once had, such as last season with Dion Waiters and Scoop Jardine. I think SU can keep it close against the Hoosiers, but if it's a high scoring game, the Orange will run out of gas as it did against the Cardinals this past weekend. Look forward to next year and the 2013 recruiting class to bring punch scoring to the program.
Jake Moskowitz: Looking at the bracket, there's no Final Four hope for SU especially after the rest of the East bracket coaches saw that if their players execute the press with even half the efficiency that Louisville did, Syracuse becomes highly beatable. Add in the fact that their only true reliable scoring comes from beyond the arc in games where their offense is supposedly on-point, and the targets for foul trouble stick out like sore thumbs (See: Southerland and Triche in the BE Championship).
From the top down, Indiana wins its first game by 20, and NC State beats a grossly over-seeded Temple due to having a 3-headed monster in C.J. Leslie, Lorenzo Brown, and Scott Wood  - all of whom scored double digits in a 10-point loss to Miami in the ACC . That's nothing to shake a stick at, given the fact that Miami could hold its own against half the NBA with the way it scores.
The upset in the bracket is California over UNLV. Cal shot just over 44% from the field for the season, and Fresno State knocked off the Rebels shooting much less than that towards the end of the regular season. If the Bears wait for good looks and make their shots, there's no reason they can't slow the tempo of the game for a quick dribbling UNLV. 'Cuse rolls Montana with the 3-ball from Southerland and C.J. Fair's big day. Seth Davis is in the running with his bro Gottlieb for the biggest SU troll on TV.
After Indiana dismisses the Wolfpack, it's up to SU to knock out an energized California squad coming off their win over UNLV. The Orange is able to finally establish a competent interior game that retains possession in the post more than once out of every seven times. The road will end for SU when Indiana knocks on the door in the Sweet 16. Miami comes out of the bracket without question, and doesn't stop until the Canes cut down the nets in Atlanta.
Austin Pollack: After SU's disastrous loss to Georgetown in the final game of the regular season, any success in the Big East tournament or the NCAA looked unlikely. But SU showed up against Seton Hall. They showed up against Pitt. They showed up against Georgetown, a win nobody expected. This is a new Syracuse team heading into the NCAA tournament. By new, I mean different from what we saw the last few weeks of the regular season. As long as Montana doesn't pull a Louisville press and force almost 15 turnovers on Syracuse, the Orange will beat Montana.
The biggest fear for Syracuse might be the fact that it may have to play Indiana in the Sweet 16. But I don't like Indiana. Yes they have Cody Zeller and Victor Oladipo. Two great players and scorers. The biggest problem for Syracuse is that it doesn't have a reliable big man to grab rebounds. Baye Keita was good in the Big East tournament but there is no way he can outrebound Zeller. But Keita doesn't have to worry about that because NC State will beat Temple and then upset Indiana. NC State is a good three point shooting team and can grab rebounds. N.C. State will then play Syracuse in the Sweet 16 and knock off the Orange 66-58. They can shoot and get rebounds. Who else can shoot? Georgetown. Louisville. Who gets rebounds? Louisville. The Orange fell to both of those teams twice this year. Any team that can outrebound Syracuse will win.
Gametime is 9:57 EST, (4) Syracuse/(13) Montana tips off from HP Pavillion 
Zephan Mayell: In what could be potentially the best March Madness ever, the East region is stacked with teams capable of a magical run. Starting off with the 'Cuse, the Orange will beat Montana with ease  to advance to play a UNLV team led by freshman Anthony Bennett. But watch out for Cal in that 5/12 matchup playing in their backyard and has real upset potential in the Golden State, despite the lack of season-long consistency. Indiana will take care of business in the first two games, and the 'Cuse will meet the Hoosiers in the Sweet 16. IU moves on with a big effort from Cody Zeller and Victor Oladipo.
(adsbygoogle = window.adsbygoogle || []).push({});