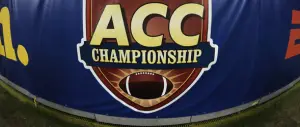 Syracuse football will begin its new season with a fresh look at plenty of places. There's a new coach, a new quarterback, and a new conference. Now that the ACC schedule is out, The Fizz looks at every conference opponent the Orange will face this season.
41 PPG
Defeated LSU in Chick-fil-A-Bowl, 25-24
Finished 2nd in ACC Atlantic (11-2)
Plays Syracuse October 5
This is a very strong Clemson team. The statistics speak for themselves, as the 41 points scored per game was sixth in the country. The Tigers' offense is one of the most explosive in the nation, but Clemson will have to play in the Carrier Dome. The Tigers will once again contend for the conference title and a BCS berth. In its first homecoming game of the ACC era, the Orange will face one of its toughest opponents. Expect the Loud House to be very loud.
28.1 PPG
Lost to Vanderbilt in Music City Bowl, 38-24
Finished 3rd in ACC Atlantic (7-6)
Plays Syracuse October 12 
NC State is similar to Syracuse. Last season, both teams had one big win against a ranked opponent. The Wolfpack beat No. 3 Florida State 17-16 and of course, the Orange beat Louisville 45-26. Mike Glennon, who threw for 4,031 yards last season and helped the Wolfpack average 310 passing yards, has moved onto the NFL. Like Syracuse, NC State will have to find its starting quarterback and ways to win with a new leader.
33.6 PPG
Defeated USC in Hyundai Sun Bowl, 21-7
Finished 3rd in ACC Coastal (7-7)
Plays Syracuse October 19
The Orange will have to focus on stopping the running game of the Yellow Jackets. GT has one of the most complex, and productive ground attacks in the nation. Georgia Tech was fourth in the country with 311.2 rushing yards last season. SU will try to fight fire with fire, after averaging 187.2 rushing yards per game from Jerome Smith and Prince Tyson-Gulley.
18.5 PPG
Did not play in a bowl game
Finished 4th in ACC Atlantic (5-7)
Plays Syracuse November 2
Syracuse came from 15 points behind with just over 11 minutes remaining in the fourth quarter to beat Wake 36-29 to open '11. There's no gimmes in the ACC, so the Orange will need to win this game for bowl eligibility. It's one of the few breathers on the schedule. By this point in the schedule, SU should be comfortable with its starting quarterback, and this one is at the Dome.
20.1 PPG
Did not play in bowl game
Finished 5th in ACC Atlantic (4-8)
Plays Syracuse November 9
This will be the only time SU faces off against Maryland as a conference foe. The Terps will head to the Big 10 in '14. Maryland began 4-2 record last season, but then lost six straight to finish the season. The Terps gave up at least 41 points in each of the last three games. The defense was sloppy last season, and if that carries over Syracuse can use its passing game and running game to tack on points.
39.3 PPG
Defeated Northern Illinois in Discover Orange Bowl, 31-10
Finished 1st in ACC Atlantic (12-2)
Plays Syracuse November 16
This is the game every Syracuse fan needs to circle on their calendar. This will likely be the toughest true road game of the season. Can the Orange pull the shocker? Two seasons ago, Syracuse shook up Geno Smith and West Virginia. Last season, Syracuse had Louisville's number perfectly. But this Florida State team has as much skill as any team in the ACC. The Seminoles were 10th in the country in points scored. Florida State only allowed 14.7 points per game, which was sixth best in the nation. Playing in Tallahassee will be an enormous task. Welcome to a real college football conference.
26.6 PPG
Lost to Ole Miss in BBVA Compass Bowl, 38-17
Finished 5th in Big East (8-5)
Plays Syracuse November 23
These two teams know each other, that's for sure. Last season, the Orange beat the Panthers 14-13 in the Carrier Dome, a rare win over Pitt. As it was in the Big East, this matchup is likely a coin toss. The Panthers once again brought in a solid haul of recruits this past February from the fertile state of Pennsylvania. These are the toss-up games that may decide whether the Orange go bowling.
19.8 PPG
Did not play in bowl game
Finished 6th in ACC Atlantic (2-10)
Plays Syracuse November 30 
This may be the easiest game in conference for the Orange. BC has struggled to win games since the Matt Ryan era and Steve Addazio takes over the program. It'll be a pair of first-year head coaches going at it. It'll be fun to have the old rivalry back. The Eagles had to beat the Orange in 2004 to advance to the BCS game but Syracuse came out on top and upset BC. This game is at the Dome, and it may be a crazy atmosphere if the Orange need a win for bowl eligibility.
Posted: Austin Pollack
(adsbygoogle = window.adsbygoogle || []).push({});