Follow The Fizz on Twitter for the latest SU football news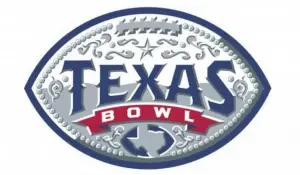 Syracuse goes for its third bowl win in just four years. We've certainly come along way since hearing about 1-win seasons. It might not be the prettiest and flashiest bowl game this holiday season, but the Gophers and the Orange will be battling it out, ground-and-pound style.
Between filling your plate with ham and loading up on stuffing this Christmas day, take a few minutes to check out the Fizz Five Things you need to know about the matchup between SU and Minnesota in the Texas Bowl on Friday.
Minnesota Won't Handle Syracuse's Defensive Pressure
The Gophers are a decent football team. An 8-4 record speaks for itself. But its losses are bad ones, only averaging eight points per game each time they fall. Quite frankly, when Minnesota has had to go against great rush defenses, they've stunk. David Cobb is the Gophers' first 1,000-yard back since 2006, and granted he's run the ball well in space. But all four Minnesota loses came against teams that were top 30 in the country at stopping the run. Where's the Orange you may ask? At #26, allowing 138 per game.  Minnesota has also not faced a team that blitzes as much as Syracuse does.
Prediction: SU holds another good tailback to under 100 yards
This Gophers Team Isn't What You Remember
Didn't I mention something about this game not being pretty? SU lost a gritty—er, ugly—game in Minneapolis last season 17-10. But this is almost an entirely different offense for the Golden Gophers. The QB that beat SU, Max Shortell, transferred to FCS Jacksonville State. The dangerous QB turned WR MarQueis Grey is now in the NFL. And HC Jerry Kill is stuck with sophomore Philip Nelson, who has struggled mightily passing the football this year (a completion percentage of barely over 50 percent). Also, David Cobb, who had just one carry all of last year, is the primary tailback. And Minnesota is awfully thin at WR after losing its number-one target Derrick Engel to a torn ACL a little over a month ago.
Prediction: Matt Schaub, Arian Foster and Andre Johnson all somehow re-enroll in college and join the Gophers for the Texas Bowl
Syracuse Will Make History on the Ground
The news of Jerome Smith declaring for the draft is tough. But at least he'Äôll leave on a high note. Syracuse rushed for 2,315 yards in the regular season. Barring a total meltdown in Houston, they'Äôll be up over the 2,400 mark for a second consecutive season. The last time did that two straight years? 1997 and 1998'Äìyes, when Mr. McNabb was still in the driver's seat.
            Prediction: SU rushes for over 190 yards on the ground against a decent Minnesota rush defense
Terrel Hunt Will Be the More Impressive QB
He's coming off his best performance of the season against Boston College, going 29-43 with 270 passing yards and 2 TDs. Hunt said the biggest adjustment that's led to so much success late in the season is his ability to lead. And it's also his ability to anticipate throws which has improved vastly since October. Phil Nelson—another sophomore QB—hasn't had a signature game like Terrel has had all year, and doesn't have the scrambling capability that the Queens native has. Terrel is getting weapons Jarrod West and Brisly Estime back in Houston. Nelson won't have his #1 WR back in Derrick Engel, who tore his ACL. It's clear. Hunt is due for a much better day.
            Prediction: Hunt throws for over 200 yards, runs for at least another 60

 
Here's One Minnesota X-Factor
There's one player to watch out for Friday: Gopher freshman Donovahn Jones. He used to play QB in high school, but moved to WR in the middle of the season because Minnesota was thin at the position. Interestingly enough, the Georgia native actually watched footage of Philadelphia Eagles WR DeSean Jackson for help. His numbers aren't gaudy (10 catches, 157 receiving yards), but he has become a dangerous option lately for Nelson. If the QB starts airing it out, it'll go to Jones, who has 6 of those 10 catches over the last three games. He can play slot, or line up outside, and don't be surprised if he plays a little wildcat QB. He's 6'3" and 190 lbs. Syracuse has struggled to guard WRs his size (Allan Robinson at Metlife Stadium, Tahj Boyd in the Dome) and needs to pay extra attention to him.
            Prediction: He'll lead the Gophers in catches and yards in Houston

 

Posted by: Kevin Fitzgerald 
(adsbygoogle = window.adsbygoogle || []).push({});