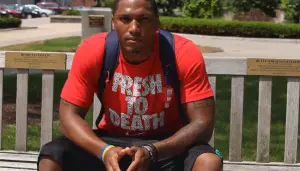 The Fizz's Austin Pollack and Brendan Glasheen take a look back at what went wrong for the Orange, and what bright spots there were in the bizarre victory.
Fizz founder & CBS Sports Radio host Damon Amendolara jumps on to talk about whether we should worry about Terrel Hunt going forward, as whether Austin Wilson deserves playing time.
Fizz writer Zephan Mayell drops by to discuss the defensive struggles and what the loss of key defensive members means for the remainder of the season.
As always, we also look back at the week's comments from you guys and give our take in Fizz Feedback.
(adsbygoogle = window.adsbygoogle || []).push({});