With so many new pieces to the Syracuse roster, some growing pains were expected in playing the famed Boeheim 2-3 zone. But who would have thought those bumps and bruises would turn into torn ligaments and broken bones. Wisconsin disassembled Syracuse's defense en route to an impressive 77-60 win. The Badgers did a lot of things right last night, and here's what stuck out:
Poor Defensive Rotations
The Orange has been slow on some rotations, especially against Power Five opponents, that has led to confusion on the defensive end. There are also times when certain players look lost on where they are supposed to be. Right here, Ethan Happ has the ball in the post and is quadrupled teamed. With no one ready to close out, Happ wisely kicks the ball out and Taurean Thompson is late on getting out on Bronson Koenig who knocks down a three.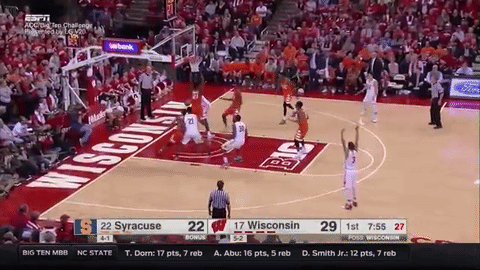 The Orange had three players on the floor in this scenario that did not play on the team last year (Thompson, Paschal Chukwu and Andrew White III) which may be why some of the transitions are slow. But that has to tighten up for when ACC play comes.
Nigel Hayes
The senior put on an absolute passing clinic from the high post last night. These were some of the best dimes of Hayes' career last night. Him and Happ in the high-low game were a tandem that the Orange simply could not stop last night. Now, Happ and Hayes are no strangers to the zone. The two both had impressive nights in last year's Big Ten-ACC Challenge, and seemed to pick up right where they left off.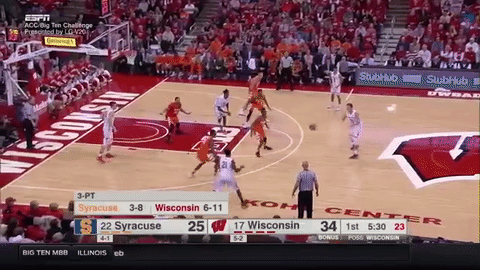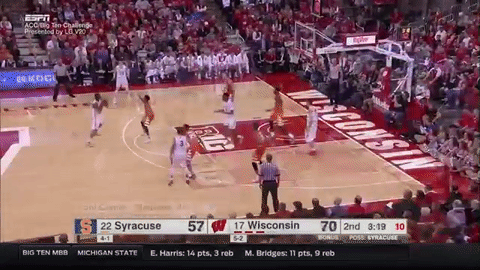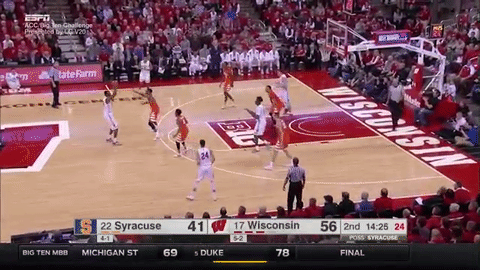 The no-look passes were straight out of the Magic Johnson textbook. If big men can replicate that performance, there could be some long nights for the Orange.
Lethal shooting
While the defense was not impressive last night, it was not entirely its fault. The Badgers hit some tough shots in their 47% performance from behind the arc. There were times when the Orange got out on shooters, but the Badgers were able to knock down shots.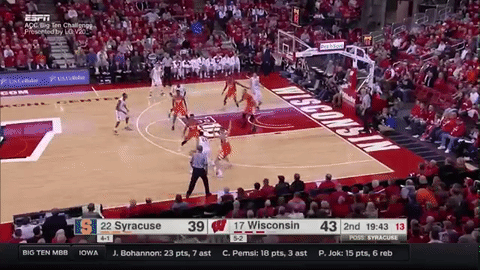 This was a game that would have been a nice resume builder for Syracuse come March, but don't panic yet, Orange fans. There are still plenty of those for SU once ACC play comes.
(adsbygoogle = window.adsbygoogle || []).push({});