They really do play to the level of competition, don't they. Against the worst team in the ACC, Syracuse scratched out a 59-45 win over Pitt in one of the worst basketball games played inside the Carrier Dome (high school games and the famed "Media Cup" included).
Don't let the final score fool you, this wasn't a defensive battle. It was an offensive struggle, and even that is generous.
This game had a little bit of everything you wouldn't expect. From an obscene amount of early subs to Boeheim ripping his jacket off. Heck, we even saw cows play basketball at halftime!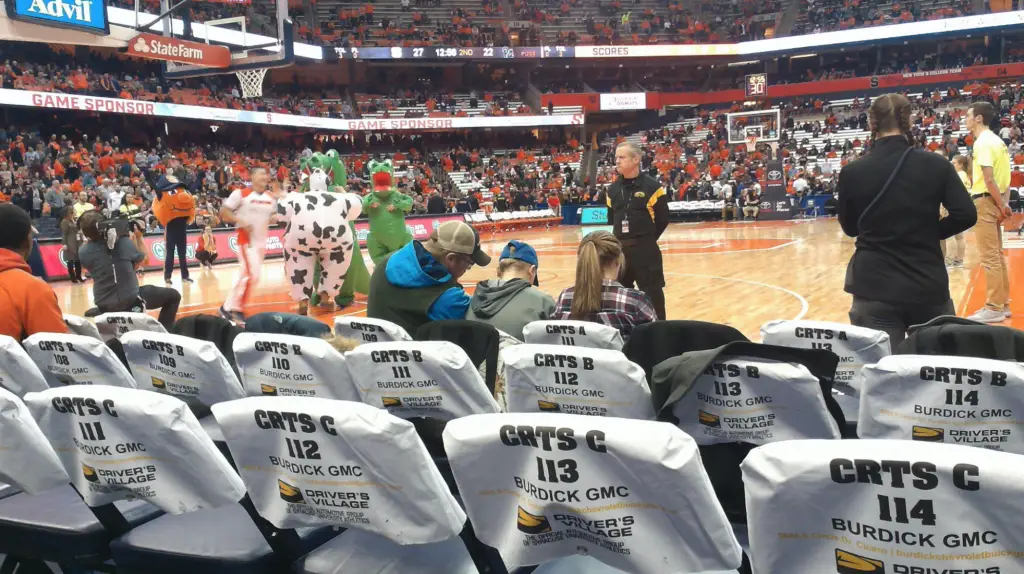 Again, I can't make this stuff up. I'm pretty sure the cows could have put up at least 50 against the Panthers.
At the half, the Orange held a five point lead, but that was padded by an 8-0 run to close out the final three minutes. The only thing that kept SU in the game was Pitt's own ineptitude.
Syracuse simply came out of its element. The Orange thought it was still scorching from three after its 8-for-17 showing against Florida State last Saturday, but SU heaved a putrid 5-for-18 from deep against Pitt. This is not a three point shooting team, nor will it ever be this season.
Three point shooting aside, SU was outrebounded by a supremely undersized Pitt team for the majority of the game before seizing that advantage before the end of the game. It certainly doesn't help that 7-foot-2 Paschal Chukwu is getting outplayed physically down low. Jim Boeheim said as much after the game when he questioned the big man's toughness in the post.
The real downfall was the inability to recognize the shooter. Pitt's Parker Stewart had the game of his life with 23 points, including a 7-for-13 outburst from three. Stewart aside, there was no semblance of offense for the Panthers.
But the Orange can't let that happen again. Up next is a much improved Boston College team that boasts one of the best guard combos in the country in Jerome Robinson and Ky Bowman. The two combine for 34.6 points per game and can both shoot the three.
The tests are on the way, now the Orange has a whole week to prove that it can play consistent, competent basketball. A win is a win, but you can barely call it that against a Pitt team of this caliber.
(adsbygoogle = window.adsbygoogle || []).push({});