When he was just a blip on the college basketball recruiting radar, Syracuse basketball got to see class of 2019 guard Joe Girard III. He visited the SU campus more than a year ago before he had any scholarship offers on the table. The Orange and a number of other schools had the opportunity to jump in early with a scholarship offer to the New York native but instead hesitated. Now, as Girard continues to prove himself as an elite scorer, elite programs are scrambling for his services. Three different Power Five head coaches have visited Girard in the last week (Ohio State's Chris Holtmann, Boston College's Jim Christian, and Michigan's John Beilein). Here is how the Orange stacks up against the best of the ever-growing competition.
Syracuse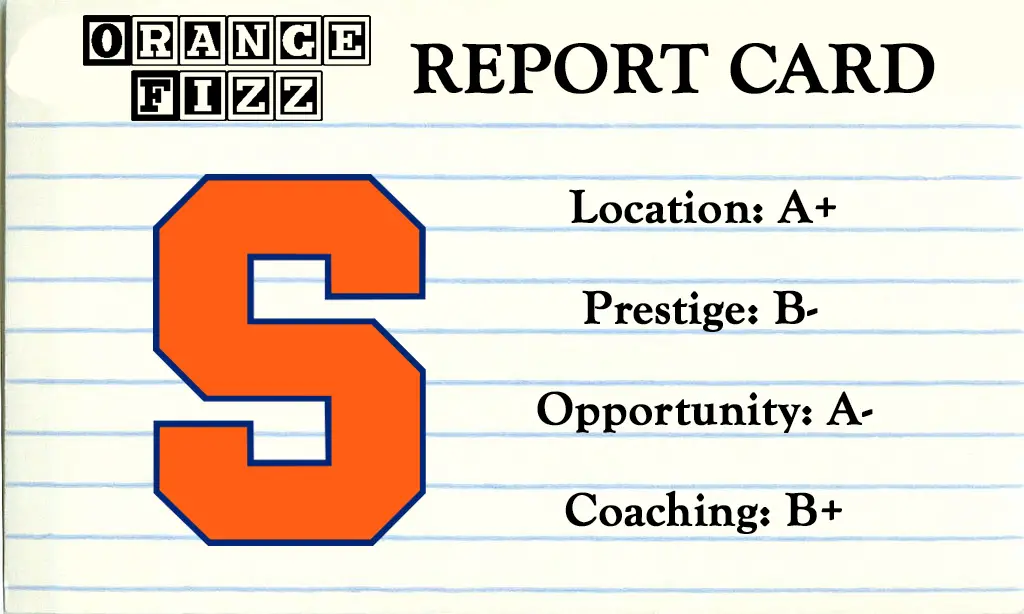 The Orange has the biggest advantage college basketball recruiting can put into numbers: location. Players tend to prefer schools closer to home, and Syracuse fans hope that is the case with Girard. He grew up watching Syracuse sports, and already played in the Carrier Dome when he led Glen Falls to the state championship last fall. The low prestige grade (tied for lowest among graded teams) is mainly a result of recent performance. The Orange's run to the Sweet Sixteen this year helped ease the frustrations of the season, but SU still has two missed tournaments and two barely made tournaments in the last four years, while other schools offer a chance at a deep run every season.
As a shooter, Girard should have plenty of opportunities to work his way into Jim Boeheim's rotation. The Orange is in desperate need of a threat from range after it scored on less than 32 percent of its attempts from three last season. If Girard provides that, he will play. He isn't the same long player Jim Boeheim usually goes after, but the location and potential make Girard too good to pass up. Boeheim gets a B+ purely off reputation after a struggle the past four seasons. If not for the Sweet Sixteen run, it would have been lower.
Duke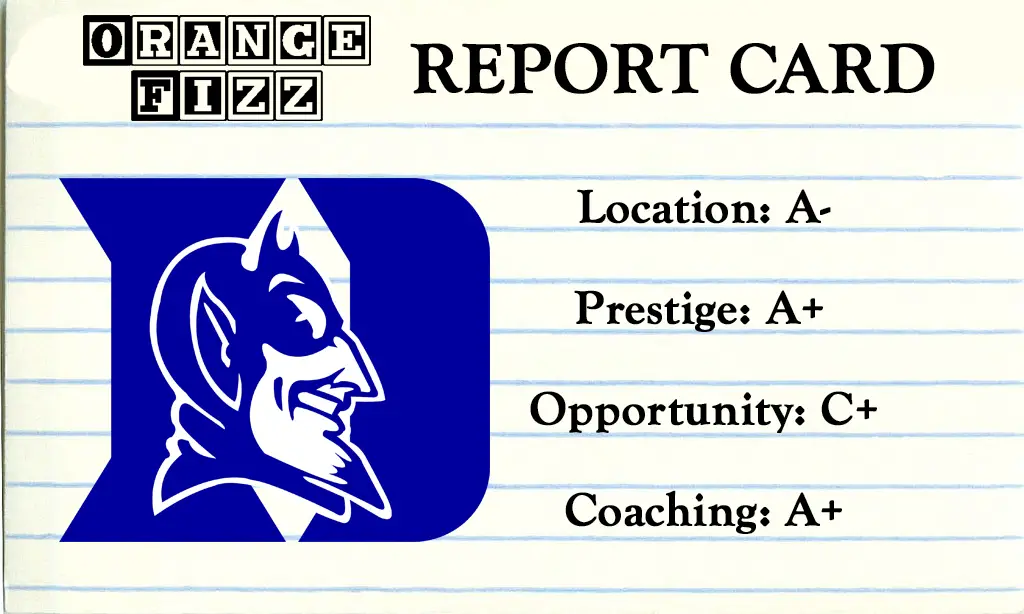 Duke is a recruiting machine, which explains such high grades in most categories. North Carolina isn't as close to home as Syracuse, but if you aren't staying home for school the next best place to be in college basketball is Tobacco Road. Five national championships, one missed tournament in the last 35 years and nothing lower than a 4 seed in the last decade all speak for themselves.
The lack of playing time could deter Girard from the Blue Devils, though. At Duke, Girard would be a three-star recruit at a school which expects multiple five-star freshmen to lead the team. The Blue Devils have the top three players in the 2018 class and a five-star already signed on for 2019. At other schools Girard might have a fair shot at playing time, while at Duke it would be an uphill battle.
Coach K is the greatest coach of all time.
Michigan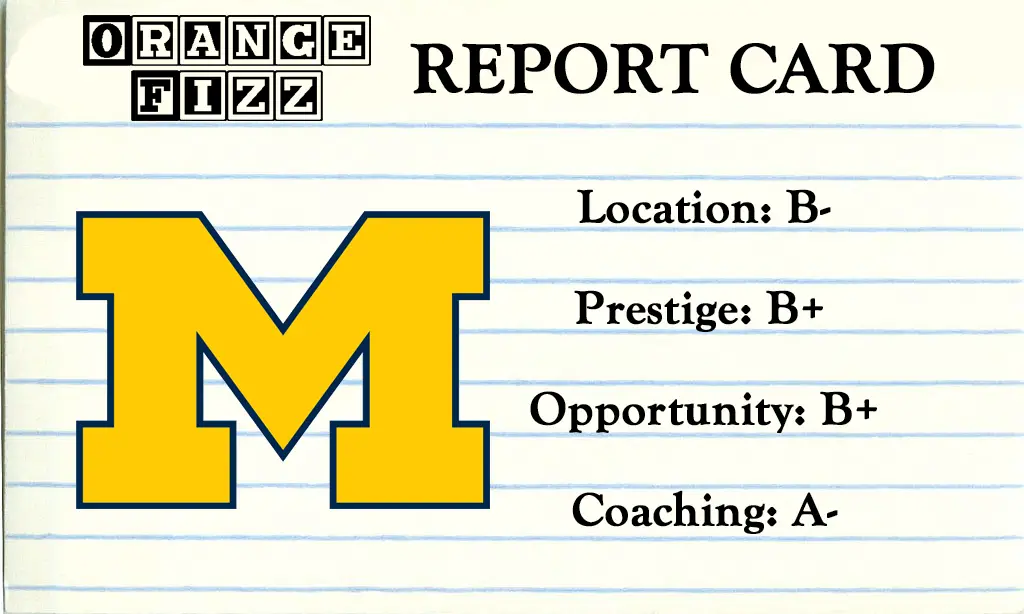 Michigan's draw for recruits is at the highest it's been since the Wolverines' last Final Four, which does not bode well for Syracuse. The school now has two National Championship Game appearances in the last six years and played as a ranked at some point in each of those seasons. John Beilein's stock has never been higher, and he has gained a reputation of developing three-point shooters such as Tim Hardaway Jr., Spike Albrecht and Nik Stauskas. The Wolverines play into Girard's strengths well.
Girard's potential playing time at Michigan is still up in the air. Beilein didn't have an underclassman average double-digit scoring this season, so there will be a new crop of leaders in place if and when Girard arrives. The Wolverines also have two guards joining the team as freshmen next season.
Oklahoma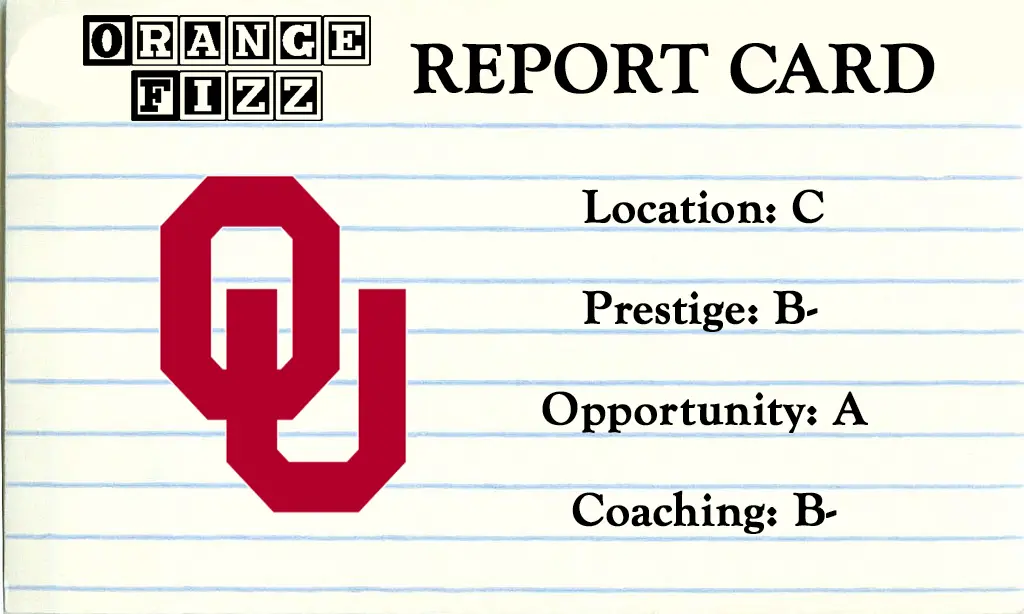 It is hard for Oklahoma to keep up with the other powerhouses it is going up against for this three-star recruit. Not only is the school far away, but it also has the least to offer in terms of recent success. The Sooners made the Final Four in 2016, but followed it up with an 11-20 season last year and a first round exit in the NCAA Tournament after high expectations to start the season and one of the best scorers in the country. With Trae Young leaving for the NBA and a weak 2018 recruiting class, you can expect to Sooners to slip further down the hill next season.
Coach Lon Kruger doesn't have the same success or reputation as the coaches he is going against, and is punching up in almost every category. At the very least, he will be able to offer Girard more opportunity to get on the floor for a team which could very well be rebuilding in 2019.
Posted: Nathan Dickinson
(adsbygoogle = window.adsbygoogle || []).push({});