Roughly three weeks ago during the ACC tournament, back when the world was more normal, we tweeted out a fun question. What is the biggest Syracuse related recruiting miss of all time? 

Among the responses were some notable ones, such as Michael Vick, Ray Rice, Kenny Anderson, Stephon Marbury, Anthony Davis and most recently, Isaiah Stewart. 

While all those are strong contenders. Perhaps, the biggest miss we didn't even know about until Saturday night. 

During the entertaining and funny Syracuse watch party of the re-air of the 2003 National Championship game, Coach Boeheim told us a new one.

Weaver obviously played a big role in getting Carmelo to Syracuse in 'Äò03, just a couple years prior to Durant'Äôs historic freshman year in 'Äò06-'07.¬†

Weaver and Durant would later be a part of the same team with the Oklahoma City Thunder. The former Syracuse assistant coach used to be an AAU coach in the DC area, where Durant and Melo grew up.

About a year ago, on the Bill Simmons podcast, Durant and Simmons discussed his college short list. Durant mentioned UCONN and UNC as being right there. But, listen to what his agent chimes in below. 
He brings up Syracuse like they had discussed it before. It seems like Durant wasn't all that close to going to SU by the time he decided, but perhaps Syracuse was in his mind early on because of his relationship with Weaver. 

It's almost teasing, but let's play out the hypothetical dream. Let's say Weaver stayed at Syracuse and Durant came in 2006.

He joins a roster that had just lost senior Gerry McNamara.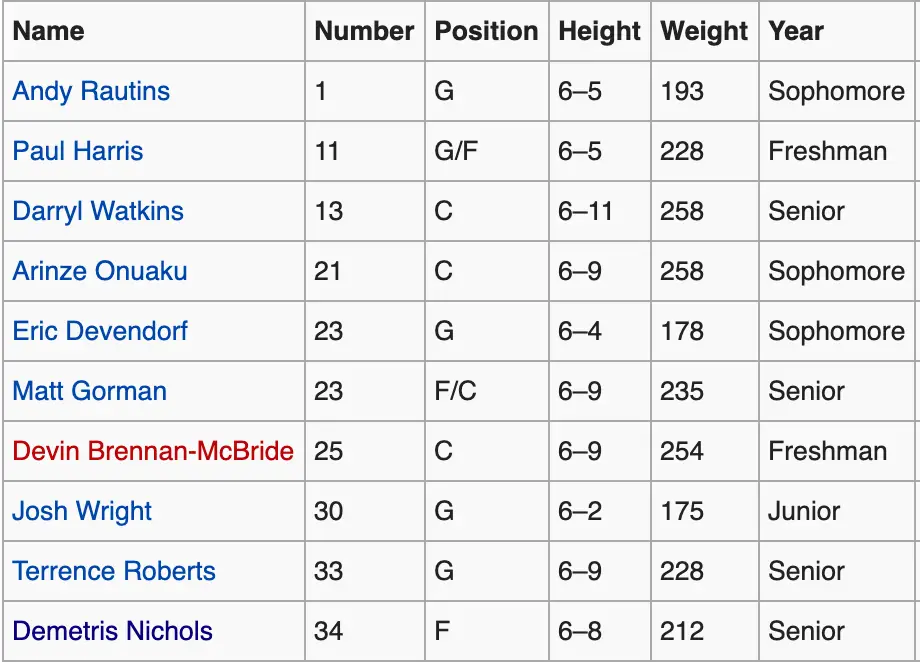 Let me just say Eric Devendorf and Kevin Durant would have been the greatest batman and robin duo ever. Much like how D.J. Augustin worked with Durant in his lone year at Texas, those two would have filled it up and been a straight joy to watch. 

Couple them with a senior Demetris Nichols and sophomore Andy Rautins and you've got some of the best shooters in the country getting looks on the outside when they double team Durant. Add in Paul Harris and you'Äôve got one scary team. Now, with all these what-if'Äôs, there come some unknowns. Perhaps, Devendorf or Harris don't come to Syracuse if Durant does. After all, KD committed pretty early in the process.¬†

Or maybe it was the reverse and Durant brings in Devendorf and several other big names. At Texas in real life, that was the case. Five other freshmen followed suit after Durant committed and they formed a super-class, much like Dior Johnson and 2022 has hopes of being after an early commitment from a five-star prospect. 

Odds are Syracuse is not an underachieving NIT team that year.
Honestly, they probably have a season similar to the Carmelo year in '03. They pair a fabulous freshman with some clutch-shooting sidekicks. Earn a top three seed in the tournament and go far. 

To really make this fantasy hurt some more. Think about Durant in the 2-3 zone. I mean he legit might just be the perfect 2-3 zone player. Around college time he was 6'Äô10, 220 or so. He's essentially the definition of rangy and athletic.¬†

Durant could've played the anchor and wing like Hakim Warrick.

It's easy to forget, but a large part of Durant's scoring came inside in his lone college season. He feasted on just posting up smaller defenders and using his length on crafty turnarounds. 

To this day, Durant's freshman season at Texas is still the best college basketball single season I've witnessed. He averaged 26 points and 11 rebounds a game and became the first freshman to win Nasmith Player of the Year. 

Durant said later in that interview with Bill Simmons that Duke wasn't really on his radar because they didn't play like they do now where a star can go to work in isolation. Syracuse would've given him that chance with some really solid shooters in Devo, Rautins and Nichols on the outside. 

Who knows if Durant coming would've really meant another ring for Syracuse and Jim Boeheim? Texas was just a four seed that lost in the second round to USC with Durant. 

If he did come though it would've likely altered the identity of Syracuse for years to come. With him and Carmelo, two bonafide NBA superstars, Syracuse likely becomes much more of a player in the one-and-done game. Maybe they would've become known as the team where a five star recruit could go to fill-it-up.

You could argue whether that would have really been for the best? Obviously, Durant coming would have been an overwhelming positive though. It likely adds at least one more final four to Syracuse's ledger and leads to a trickle down effect of way more success in the NBA then what we have seen recently. 

Syracuse could've been by far the "it" program of the time period. Perhaps, two national titles in four seasons. A run paralleled with what we have seen from Villanova and North Carolina lately.

Just like the Keith Smart "what if," two titles puts Jimmy B and Syracuse in a different category. But, instead this is just a dream we can kill some time with during quarantine.

(adsbygoogle = window.adsbygoogle || []).push({});