The Orange have been handed the longest odds to win the ACC Atlantic, tied with Wake Forest.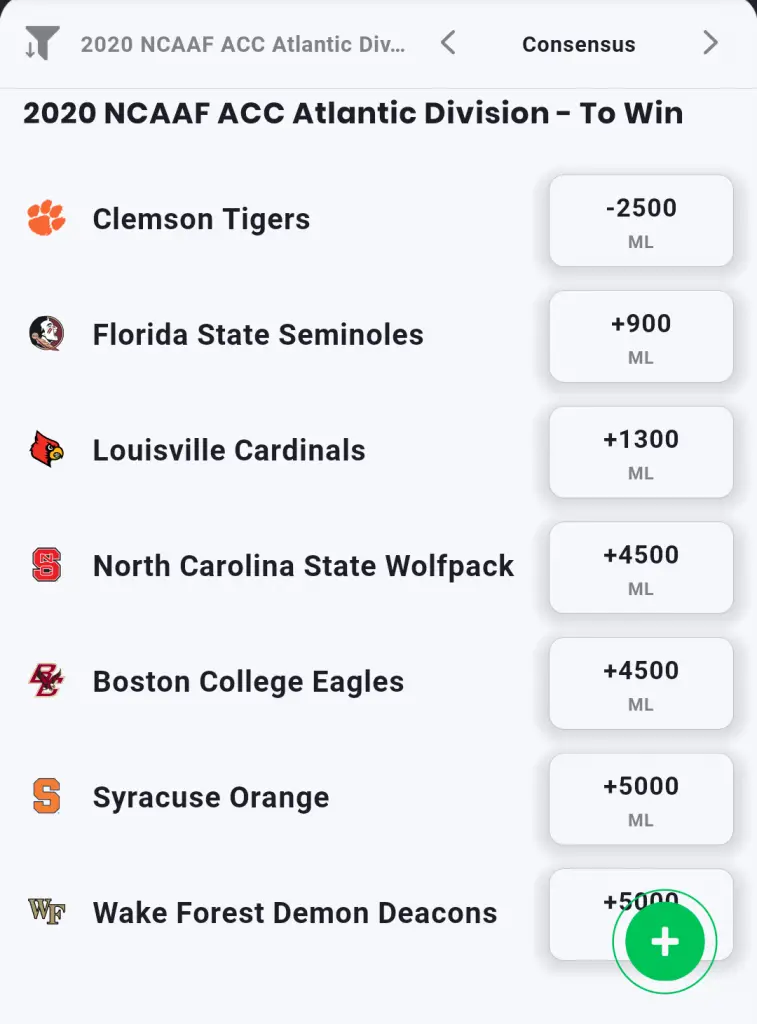 You can bet $10 on Syracuse to win $500.
A 250 dollar bet on Clemson to win the Atlantic nets 10 bucks. The same bet on Syracuse wins you 12 and a half grand. Parity is not the word that comes to mind when talking about this division.
A more accurate way to measure how Vegas feels about Syracuse is their season win total over/under.

The Orange opened at 6 wins and stayed there. However, the "juice" suggests Syracuse is more likely to hit the under than the over.
Six is a somewhat respectable win total, and it beats Boston College (5) and NC State (5).
The reason Syracuse has lower odds to win the conference, but higher season win totals comes down to non-conference strength of schedule. In fact, SU has one of the weakest strength of schedules in Power 5.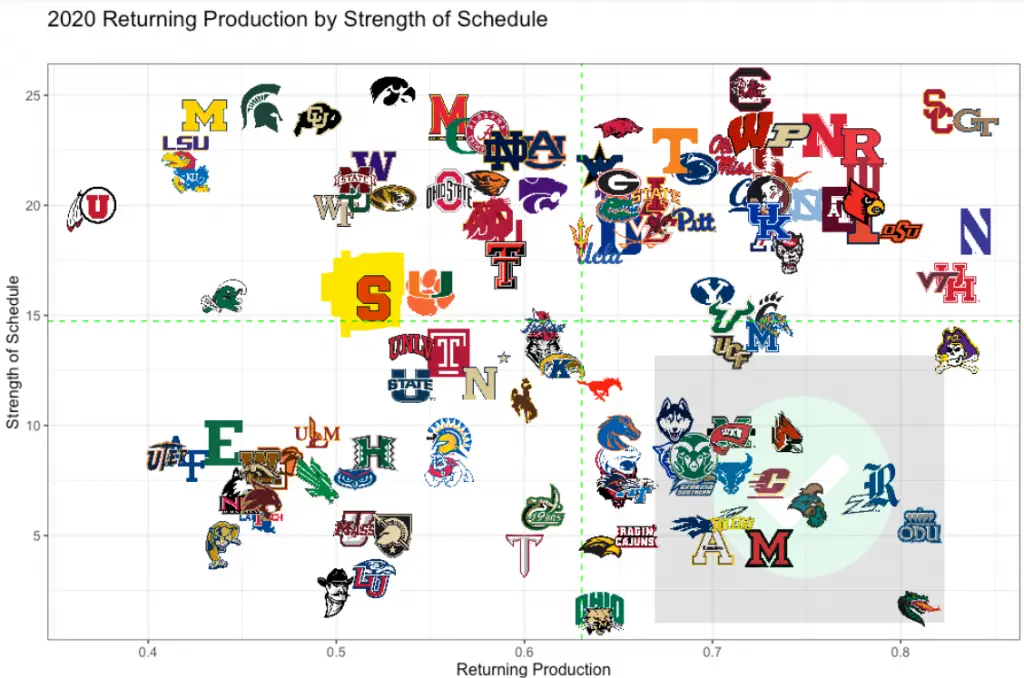 I've highlighted the block-S for your viewing convenience. You'll find it just above the dotted green line representing FCS average strength of schedule. But you'll also find that every Power 5 team is above that line. Syracuse doesn't clear it by much.
It's clear that SU's non-conference opponents— @Rutgers, Colgate, @Western Michigan, Liberty— is buoying the season win total.
Vegas isn't crazy about Syracuse.
(adsbygoogle = window.adsbygoogle || []).push({});