After kicking things off at No. 4 with a redemption story, No. 3 spotlights a bona fide fan-favorite who was taken from us far too soon. No. 2, simply put, is a Syracuse icon whose personality undoubtedly stands alone. That brings us to where we're at now. Numero uno.
Before we dive in, below are numbers 4, 3 and 2 on our list, with links.
No. 4: Derrick Coleman
No. 3: Dwayne 'Pearl' Washington
No. 2: Jim Boeheim
Now, without any further ado, let's get to our No. 1. 
So far, we've had two players with respectively compelling stories and one iconic coach. However, the top spot on this countdown goes to someone who – despite neither playing nor coaching for SU – has made a tremendous name for himself within the program, and rightfully so.
No. 1 Adam Weitsman
What other scrap metal shredder has 2.5 million followers on Instagram and casually hangs out with the likes of Tom Brady, Alec Baldwin, Dan Bilzerian and so, so many more? Like, come on.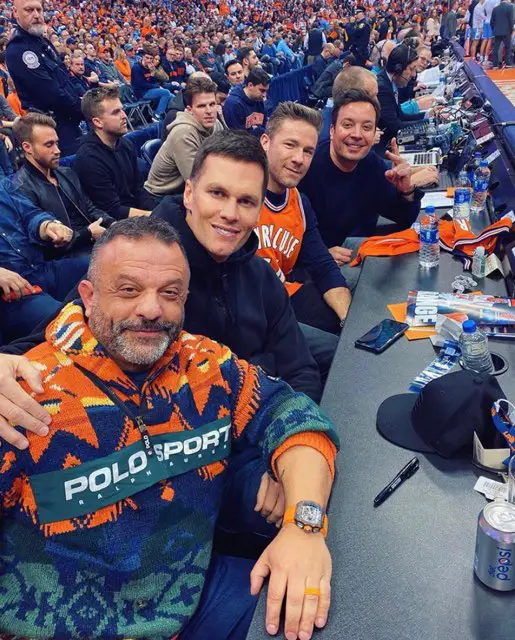 Nevertheless, Weitsman's story is certainly an eventful one, and it's safe to say that – on his journey to No. 1 on our countdown – he's seen a few ups and downs to get where he is now.
For some needed context, let's flash back well over two decades when Weitsman returned to his hometown of Owego, NY. He came back to take over his family shredding business, and did so while simultaneously running his own stoneware gallery in New York City – among other business endeavors as well. After attempts to expand the shredding company, a few bad moves eventually landed Weitsman in hot water.
In 2003, he was busted in a check-kiting scheme – leaving a mark on a Weitsman family name with an honorable reputation. The incident infuriated his father, Fred, who even compared his anger from the situation to when he lost his daughter, Adam's sister Rebecca, to cancer.
After getting busted, Weitsman wasted no time in admitting guilt. Come 2004, despite letters from the presidents of both banks – involved with the situation – requesting that Weitsman not serve prison time, he was sentenced to one year in federal prison and ordered to pay a hefty fine. This series of events undoubtedly delivered blows to his checkbook and most of all, his reputation. It also marked the beginning of Weitsman's journey towards redemption.
Weitsman was released after serving eight months in prison. Seemingly obsessed with rectifying negative perceptions of his character, he has since spent over 15 years fervently trying to right his wrongs.
These efforts began while still in prison – during in experience he has described as life-changing. It was here where Weitsman grew close with his father for the first time, committed to doing businesses honestly, and perhaps received some admittedly-needed humbling.
"You'd think by doing things the gray way you'd make more money. Karma takes all of that away. The more honest I run this place, it's weird how the profits go in line with that. I think I would have lost the company if I didn't get arrested."
-Adam Weitsman, 2010 (via Syracuse Post Standard)
In the ensuing years since, Weitsman seems to have lived up to his word and then-some. In addition to his business ethics pledge, Weitsman's persistent philanthropic efforts continue to speak for themselves. Furthermore, since settling in Skaneateles after his time in prison, Weitsman's charitable presence has been prioritized and felt by many, specifically in the Central New York area. Some of the notable ways Weitsman has worked to alleviate widely-held doubts of his character include:
The list certainly goes on and was most-recently added to with Weitsman's supporting efforts in the battle against the COVID-19 pandemic.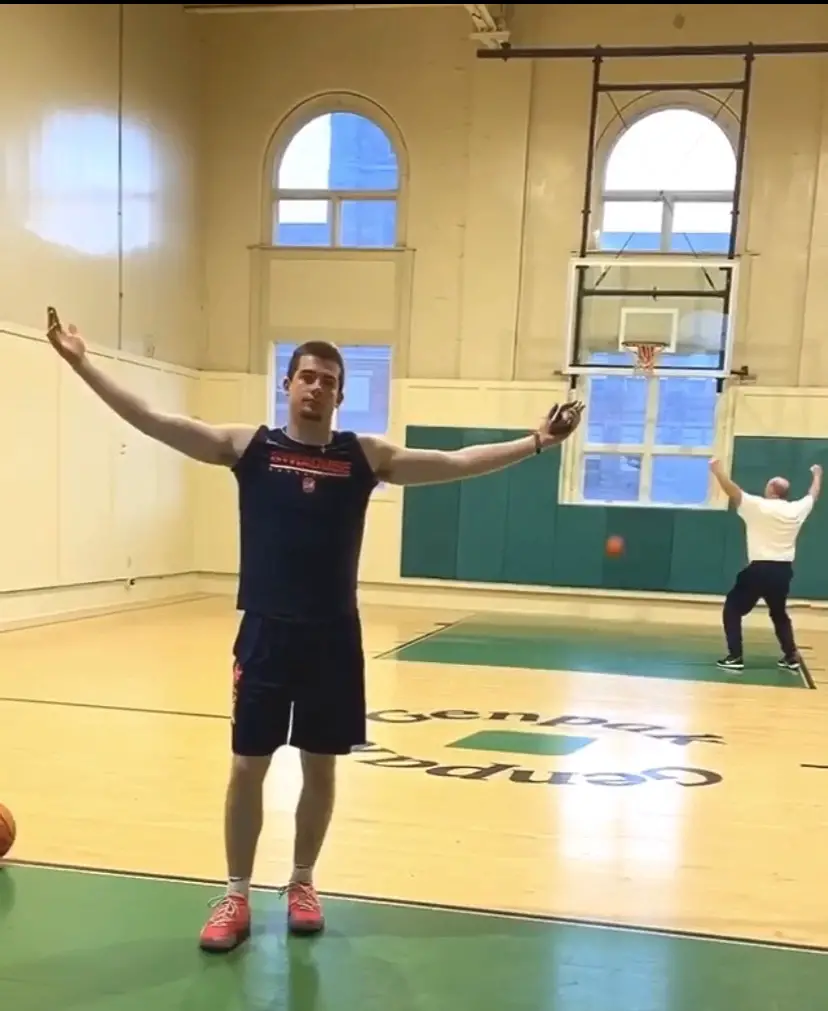 In addition to his philanthropy, however, Weitsman's contributions as a fan of Syracuse athletics is what solidifies him at the top of this particular list. Aside from his work uplifting the local community, Weitsman has arguably done more than anyone to boost the notoriety of an already-historical Syracuse basketball program – even in times when the hasn't performed up to its lofty standards. Using his seemingly endless set connections, Weitsman has found ways to bring some of the most prominent names in sports, businesses and entertainment with him to games at The Dome.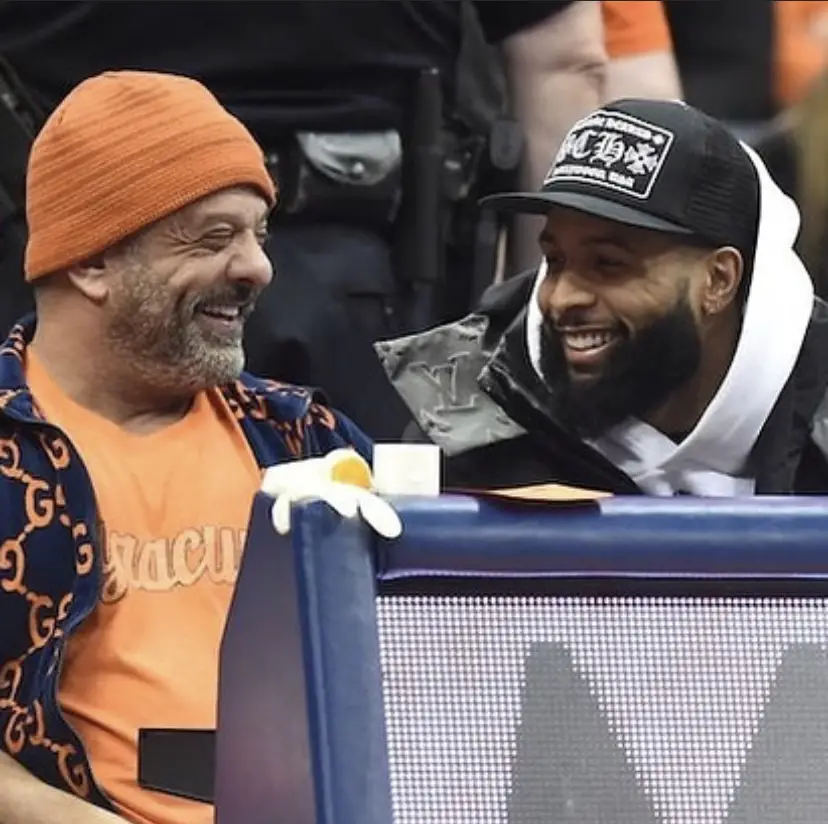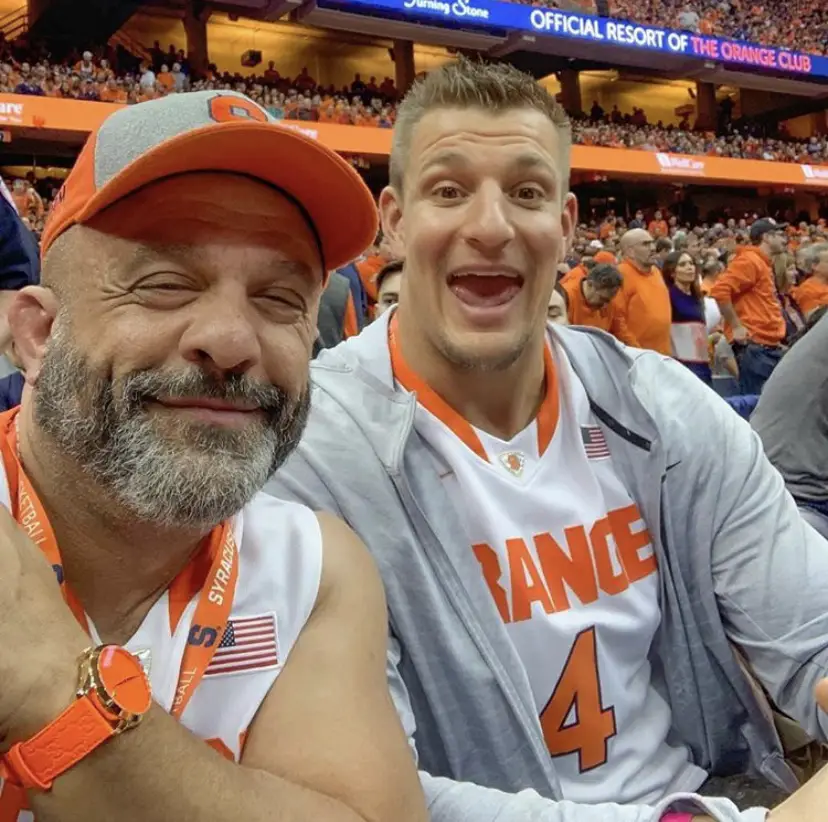 Nevertheless, when it's all said and done, the amount of good Weitsman has done – whether it be in regards to philanthropy in the local community or notoriety for Syracuse athletics – is undeniable. However, it is also undeniable that no matter the quality nor the quantity of Weitsman's accumulated efforts, there always will be those who continue to harp on his past mistakes. To that, Weitsman figures to understand. However, he might have an easier time understanding it than accepting it.
Weitsman will keep doing what he can to win over his doubters. Whether it be through continued philanthropic efforts or even responding to critics online, personally (which he has done before). 
Simply put, the man is out to bury the wrongs of his past, which is really all he can do at this point. One thing he must accept in doing so, however, is there is only so much he can control.
All in all, no one is perfect. Everyone makes mistakes. It may be cliché, but it couldn't be truer. That being said, how a person confronts the aftermath of a mistake can be very telling of one's character. For Weitsman, a mistake costed him eight months in prison, but not only that. He had relationships to salvage. A reputation to repair. 
So, what did he do about it?
First, he immediately owned up to his wrongs. Second, he served his punishment and figured to have spent that time reflecting. Third, Weitsman committed to being better. Fourth, and most importantly, he followed through on his word.
At the end of the day, perhaps Weitsman's story is one of redemption and the beauty of second chances – when they are warranted. But, another unique aspect of Weitsman's journey is that no matter the depth of his achievements or the glory of his connections, it all seems to come with an everlasting obligation to give back, stay humble and remain grounded.
(adsbygoogle = window.adsbygoogle || []).push({});