Our Top 100 list continues with No. 78 as we head back to the gridiron – for a distinguished member on special teams.
Punter Sterling Hofrichter spent four years with SU before being drafted last April by the Atlanta Falcons. In each of his four seasons with the Orange, Hofrichter was a Ray Guy Award candidate for the nation's top punter. In his last season punting for Syracuse, Hofrichter was named a consensus All-American, becoming the second punter in Orange history to do so (joining Pat O'Neill).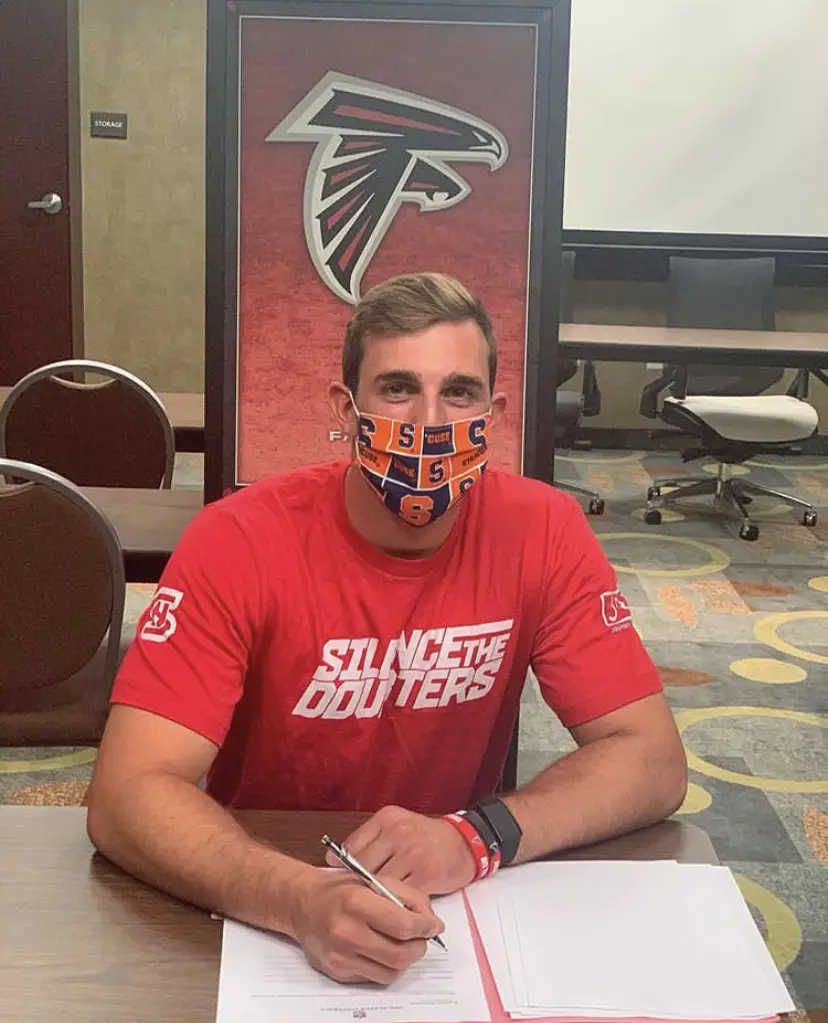 Some of Hoftrichter's other accolades include All-ACC selections in three different campaigns, three years served as a team captain on special teams, and the top spot in program history for punting yards. Hofrichter's two first-team All-ACC selections made him the first player in program history to do it multiple times. His three years as a captain made him just the third three-year captain in program history. Also, if all of that wasn't enough, Hofrichter was named to the All-ACC Academic Team in 2019 and made the SU Athletic Director's Honor Roll five different times.
Set to begin his time with the Falcons in the near future (unless Covid-19 has something to say about it), it seems rather safe to say that Atlanta has a devout overachiever on its hands. Hofrichter will likely compete with Ryan Allen for the starting job, in a competition the team's head coach, Dan Quinn, has already expressed his excitement for. Nevertheless, we are certainly wishing Hofrichter the best of luck, both heading into camp with the Falcons and on his entire NFL journey as a whole.
(adsbygoogle = window.adsbygoogle || []).push({});