The Orange simply didn't look competitive in Saturday's loss to Pitt. A terrible job protecting the quarterback and an even worse showcase of pocket awareness led to a slow day in the office for the SU offense. Here are the biggest takeaways from this past weekend:

Let's Start to Share the Blame
The Syracuse offensive line has been subject to a lot of blame this year and last. Tommy DeVito took the most sacks in the country a year ago with 44, and this season has already gotten off to a great start with 14 in just a couple games. Some quick math tells us they're on track for 77 this season if that keeps up. Not a good place to be come week 2. However, it'Äôs time to take a step back and really think about whether all the blame should be put on the offensive line, or if it should be shared with DeVito, as his level of pocket awareness is on par with that of a 3rd-grade pee-wee quarterback. Below are images that show a solid pocket in which DeVito still found a way to be sacked. It'Äôs difficult to be a statistically solid offensive line when the quarterback being protected refuses to make a play in the time he'Äôs provided. Sure, his protection isn'Äôt the best at times, but neither is his pocket awareness, it'Äôs time to start shifting the blame here. A guy who'Äôs in his fourth year in the program should be making better plays than what'Äôs been shown so far this season.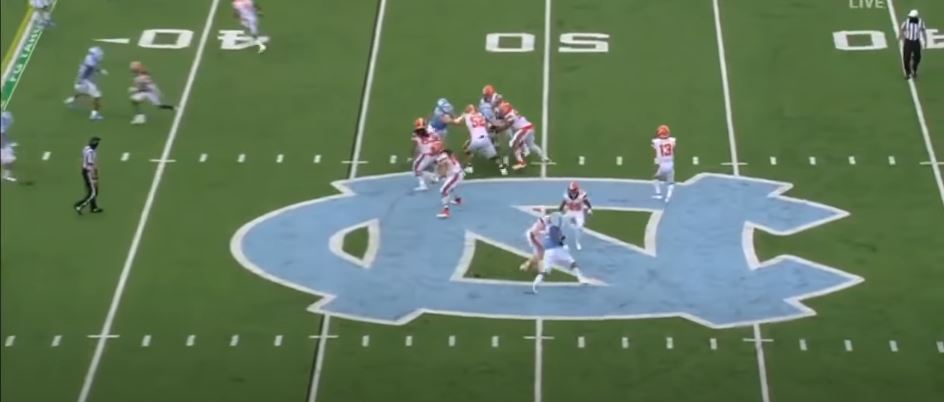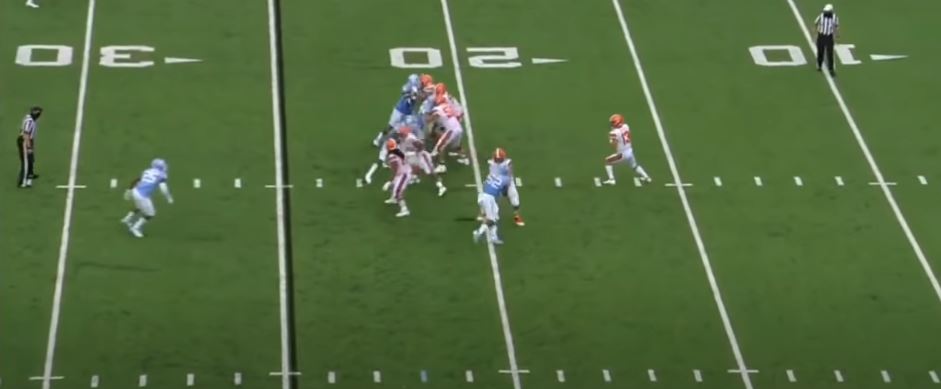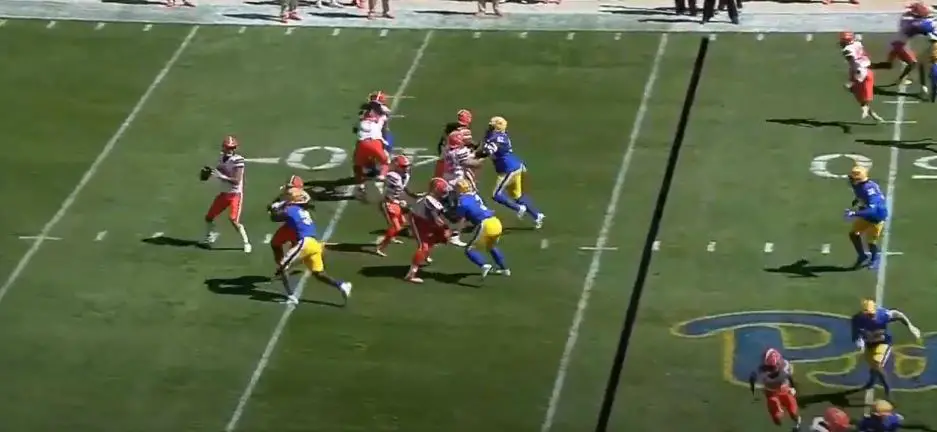 Dino Babers is Approaching the Hot Seat
It's crazy to think that just a year ago there was conversation about whether Dino would be on the move to schools like Michigan or Florida State. After a disappointing 5-7 season last year, there's plenty of pressure on the head coach right about now. He's not on the hot seat quite yet but a couple more losses and there will be talk of his replacement. For a guy whose strengths are within team chemistry and heart, this team looks defeated and lost. This offense is abysmal and the defense, while a lot better is still not really where it needs to be to compete at a high level. Babers has got to will this squad to some victories or he won't stick around very long.

New Coordinators Don't Mean Anything When There's a Lack of Talent
The Orange have a new Offensive and Defensive Coordinator, but you wouldn't know it if you watched this year's team compared to last. It doesn't seem like much has changed, but you can't exactly put that blame on the new arrivals. Without a roster with the talent-level to execute new plays and schemes, it doesn't mean much. Syracuse is in a tough spot right now, and it's understood that they didn't get spring practice or a lot of time this summer to prepare for the season, but neither did any other team. Those other teams have still come out on Saturday to plow over this SU squad. There are no excuses here, Syracuse simply has to get better. Whether a big change like a new starting QB is what this team needs or just a continuation of the same practice, something has got to happen, if it doesn't it'll be a long year.

(adsbygoogle = window.adsbygoogle || []).push({});