Oronde Gadsden II was the 21st and final piece of SU's 2021 recruiting class when he committed to the Orange back on September 16th.
The Florida prospect joined fellow receivers Umari Hatcher and Kendall Long adding to the promise of the skill position players in the '21 class.
If you recognize the last name Gadsden, well that's because Oronde Gadsden I played six seasons in the NFL and actually won a Super Bowl as a member of the 1995 Dallas Cowboys team. After bouncing around between the Pittsburgh Steelers and arena football leagues, Gadsden got a shot at the league once again with the Miami Dolphins.
Gadsden was still considered an NFL Rookie at the age of 27 and hit the ground running in Miami scoring a 44-yard touchdown on his first career reception. Gadsden went on to a successful career (1998-2003) finishing with over 3,000 receiving yards and 22 touchdowns. In case that wasn't enough, he caught the last touchdown pass ever thrown by Dan Marino. 
Safe to say Gadsden II has "it" in his bloodlines and Syracuse fans should be very excited. Like his father, Gadsden II is criminally underrated (by recruiting services), but some teams saw a diamond in the rough prospect when they flipped on his film (more on that momentarily). 
As a recruit, Gadsden is rated a 3-star by the 247sports.com composite and is just outside the top-1,000 prospects nationally. He's the 146th rated player at his position and 129th in the state of Florida which we all know is just perennially loaded with top talent.  
Gadsden's offer list is rather impressive, he received 19 offers and nine of those were from Power Five schools. The list includes Arizona State, Baylor, Boston College, Coastal Carolina, Georgia Tech, Indiana, Iowa State, Kentucky, Penn State, UCF, and West Virginia. As you can see none of the Power Five programs from the state of Florida offered Gadsden which may have been huge in SU plucking him from the talent hotbed. 
Gadsden played his high school ball at American Heritage which is consistently one of the best programs in the state and sends players to play big time college football on an annual basis. 
Now let'Äôs talk about what Gadsden and what he brings to the table for the Syracuse offense. He'Äôs listed at 6-foot-4, 190 pounds on 247sports.com. His weight may be up or down; they usually aren't updated very frequently unless players attend camps or do it themselves. Gadsden claims to be 205 on his hudl.com page. However, the 6-foot-4 part is either the same or he'Äôs even taller but in any case that'Äôs exactly the size you want an outside receiver to have which is where I think Gadsden projects, but let'Äôs be honest, he can line up and play anywhere on the field.¬†
Film Review  
Play 1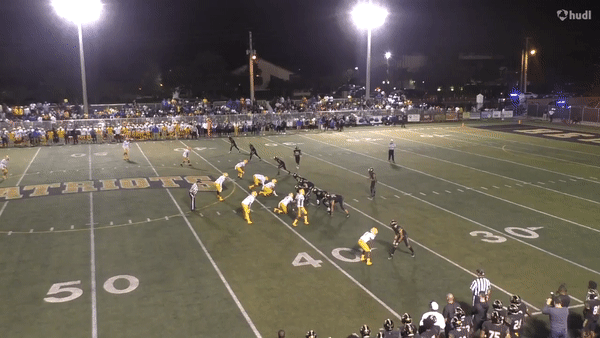 Well start it off with a bang why don't ya. Gadsden runs a slant over the middle and takes it to the crib for 6. The run after the catch was impressive but it's all about the fundamentals at the line of scrimmage here. Gadsden gives the corner a nice rhythm step to get inside leverage and makes the corner pay for a couple wasted steps and just torches him once he makes the grab. Great little one-two move on the safety to freeze him and blow right by for the score. That play was reminiscent of Taj Harris this season, now the question is can an SU quarterback throw an accurate ball?  
Play 2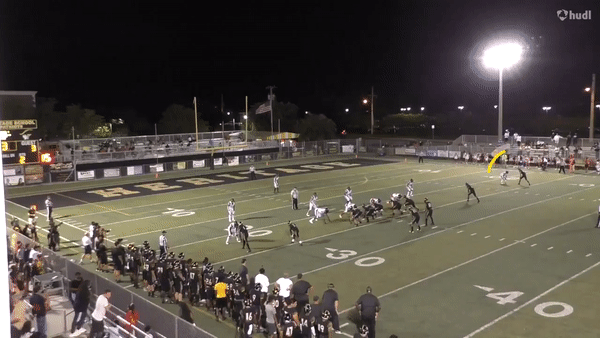 This might be what is most exciting about Gadsden. His ability to use his 6-foot-4 frame to win on the outside. This has been a recurring theme on these recruit reviews, SU hasn't had a jump ball receiver since Jamal Custis in 2018 and having a guy you know can go up and get it is big in winning ball games and stretching the field.  
Play 3
Another prime showing of Gadsden's ability to make plays in the open field. He runs an over route to the near sideline and does well to avoid getting rerouted by the linebackers (and the ref), finds the open space, makes a good hands catch, and just creates from there.  
Play 4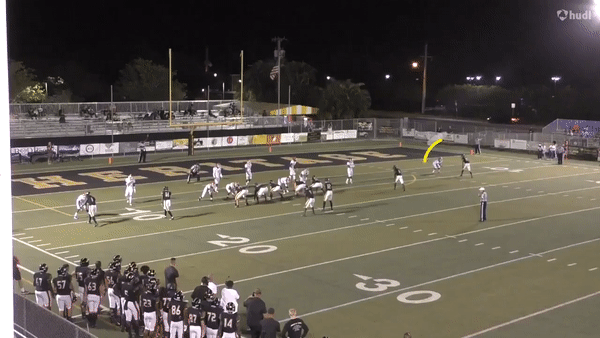 Bump the aforementioned jump ball analysis. 
Play 5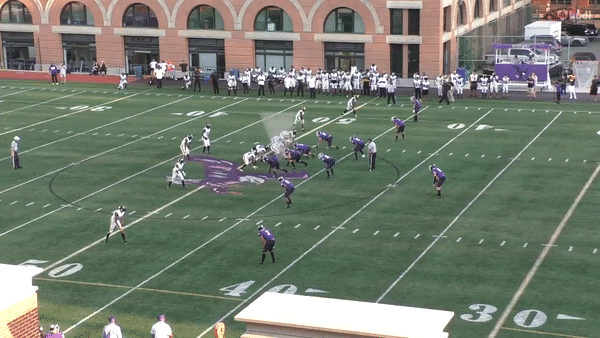 Yeah, that's 100% a penalty in college football in 2021, but you gotta at least respect the tenacity and fearlessness in the blocking game.  
Play 6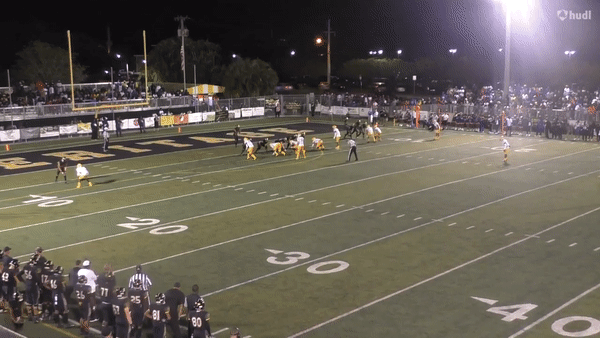 Yet, another jump ball. Great snag. 
Play 7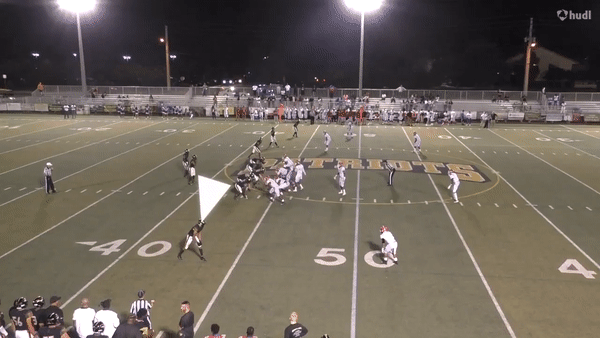 This block is legal and could be the difference going forward between a Sean Tucker 20 yard run and a Sean Tucker 60 yard house call.  
The film is impressive. Gadsden II shows awareness in his routes, good technique in all facets of playing wide receiver, he's a playmaker, and he has the bloodlines. This is a signee that I don't think is getting enough hype and more people need to know about his talent before he explodes on the scene. Hopefully this article assisted in that venture.  
As we always end it here, I could see Gadsden II getting some time as a freshman. However, if he does end up redshirting to add size and learn the offense it's because Syracuse returns a lot of production from last season. Guys like Taj Harris, Anthony Queeley, Courtney Jackson, Damien Alford, Justin Barron, and Sharod Johnson are back. They all got valuable experience last year and (hopefully) are ready to spearhead the position in 2021. But for Gadsden II, it's not a matter of if, but when. 
(adsbygoogle = window.adsbygoogle || []).push({});