After 10 hours and 4 states, I'm finally here; in Indianapolis for the NCAA tournament (I'll never get used to saying that). 
Gill Gross and I just recorded our Day 1 Fizz Cast so make sure to go give that a listen, we broke down the vibe of the city, the situation the Orange are in and much more:
First impressions of the people and feeling here in the capital city: They are just as excited as every fan. How could you not be? Hosting the biggest tournament in college sports isn't exactly something that comes up every couple of months. This is a huge deal and it's evident the people here in Indiana agree. 
When I arrived, I went straight to Hinkle Fieldhouse where Syracuse will play in the Round of 64 opposing San Diego State.
Obviously, I haven't gone inside yet, but from the outside it's incredible, and so is the Butler University campus. As for the city itself, COVID restrictions in Indiana are a bit looser than they are up in the northeast so bars and restaurants are open, people are all about, and they seem excited for their city to be a part of something incredibly special. It really has a familiar March madness feel to it, which is incredible to be able to say after losing this last spring.
One of the best things I saw on my long drive was about 40 minutes away from the city. While driving in there isn't too much to look at. It's a straight line from Richmond to Indianapolis where the final stretch of the trip takes place. What caught my eye was a white sign with the March Madness logo. It looked exactly like the one pictured below: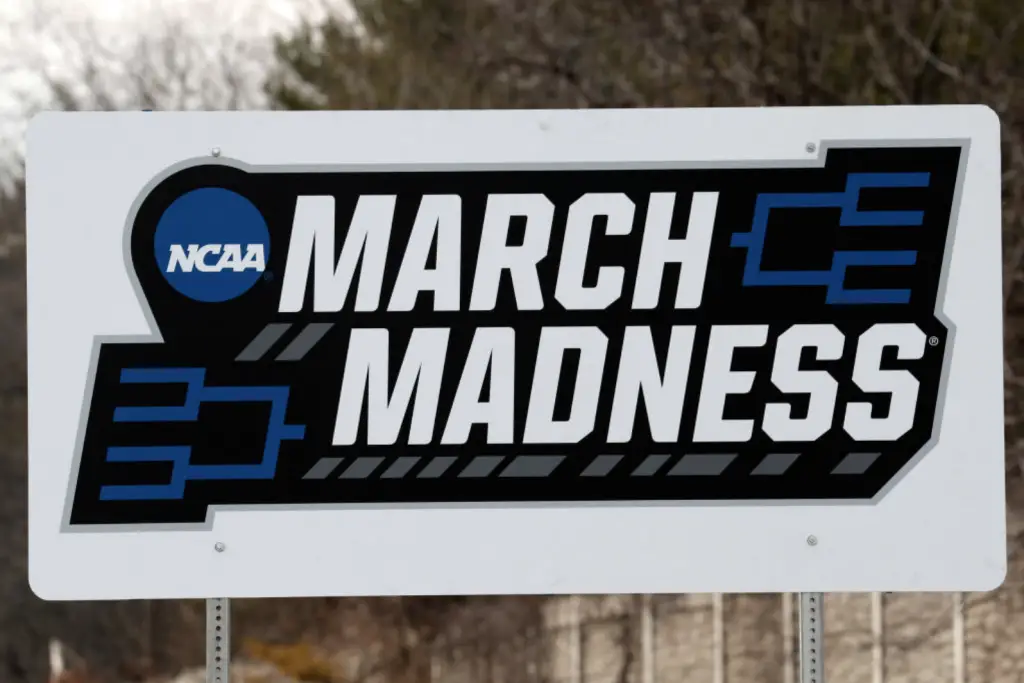 When I saw that the 10 hours of driving fatigue washed away, and all I could think about was 9:40 on Friday night. The excitement is high, and for good reason. Orange fans are famous for traveling, so I hope I see you at the game.
(adsbygoogle = window.adsbygoogle || []).push({});