Day 2 here in Indianapolis was exciting. 
I headed over to the Artsgarden in downtown Indianapolis to pick up my credential for tomorrow night's game. At the Artsgarden there's a space for media members to work. They offer free WiFi, snacks, and things of the like: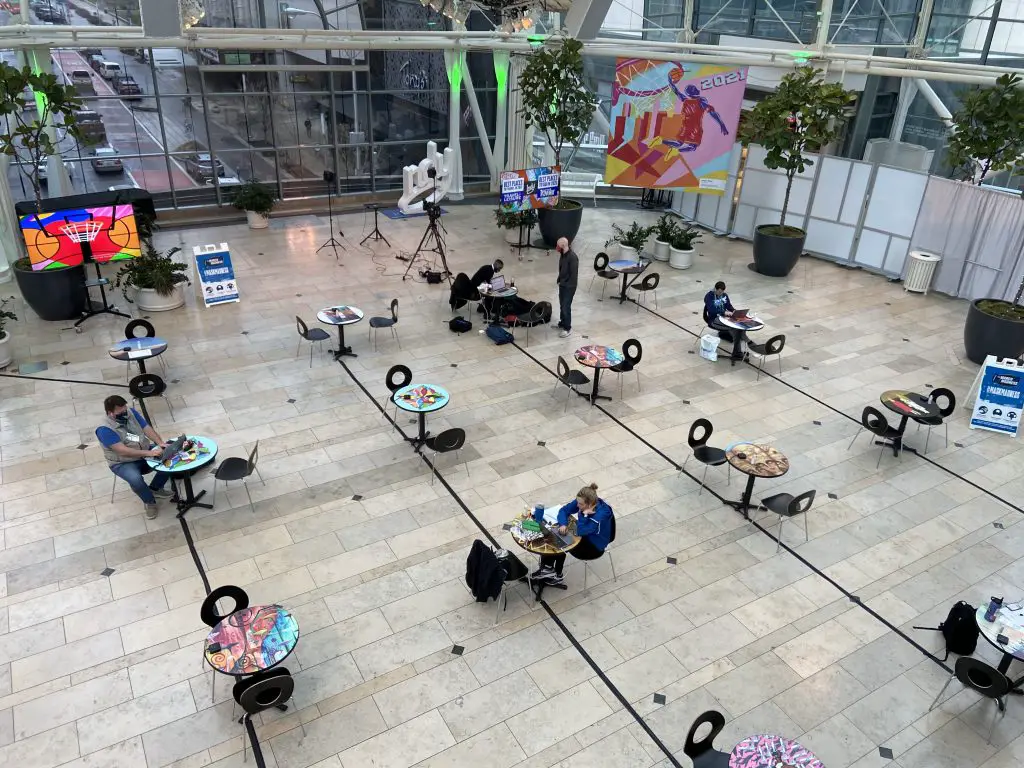 Aside from just my credential, the wonderful staff working there also offered me a little goodie bag. Inside were a few things: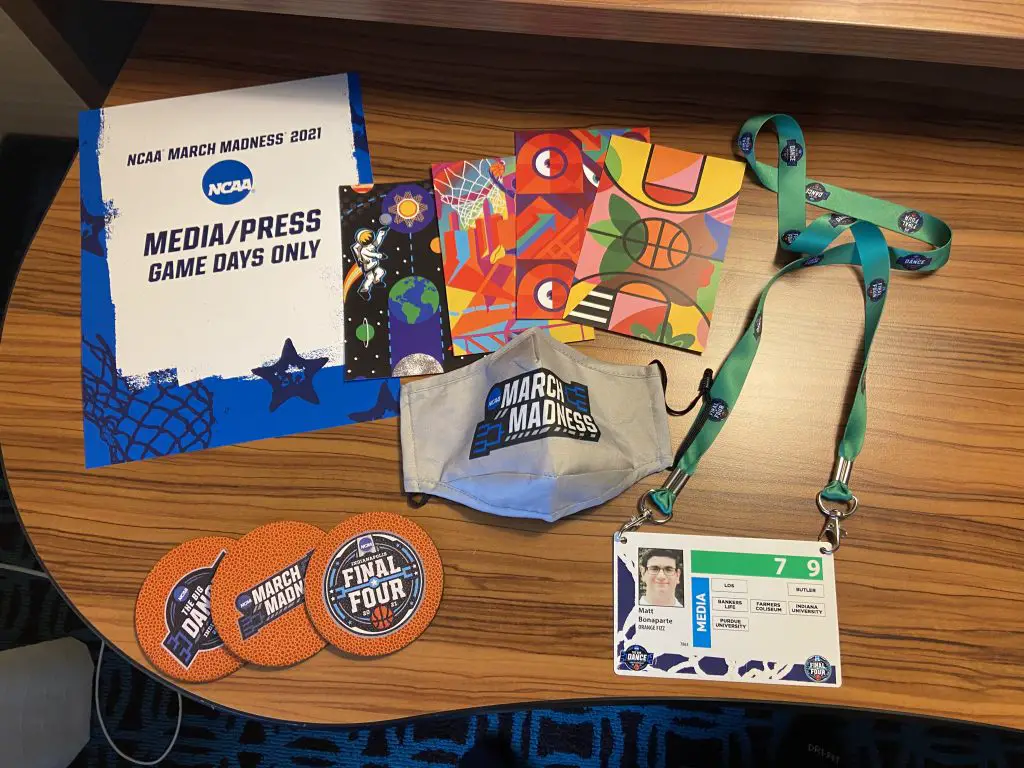 March Madness mask. Something I will definitely utilize this trip for each game.
Coasters with the March Madness logo, Big Dance logo, and Final Four logo. 
Postcards with art designed by local artists. I think these are pretty cool. Their art was also up at Artsgarden with descriptions and identification of each artist. 
Parking pass. The white and blue paper that reads, "Media/Press Game Days Only," that will surely come in handy.
As we get a little bit closer to the round of 64 kicking off, the hype is growing. Downtown especially was a hub for college basketball fans. There are signs everywhere, posters, banners, you name it, they got it. Indy is pumped to be hosting an event such as this. It's pretty astonishing too, the different venues that are all so close. Yesterday, I showed off a picture of Hinkle Fieldhouse, today I saw Lucas Oil Stadium for the first time. What a massive building that is: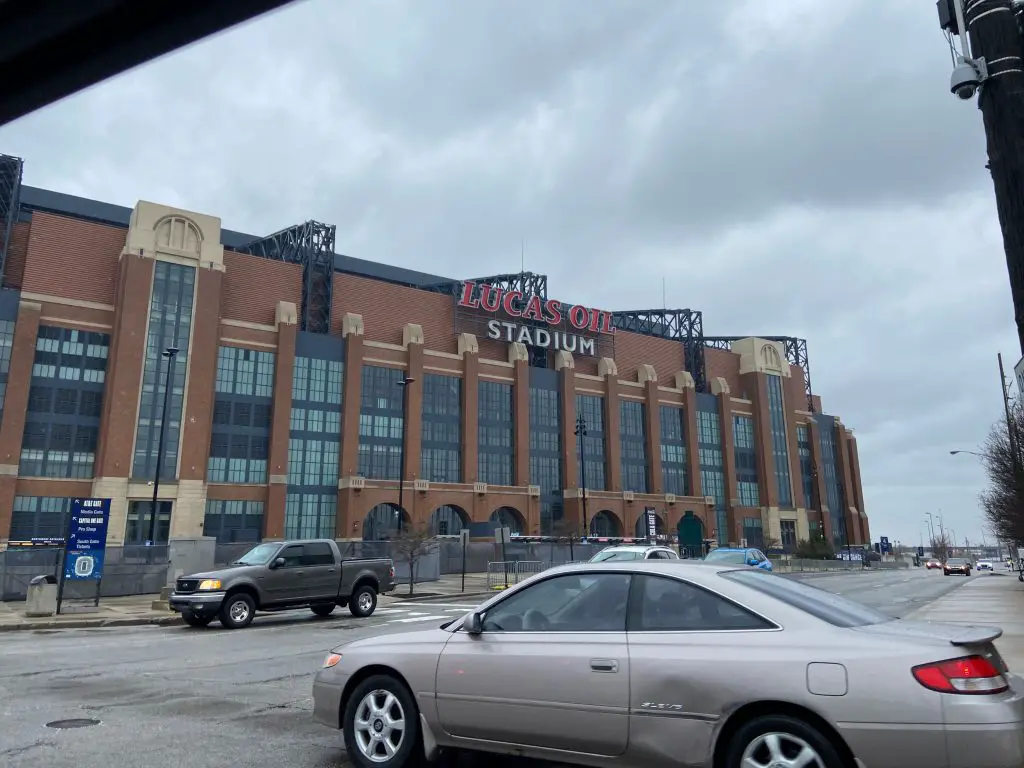 Here are some of the other sights from today: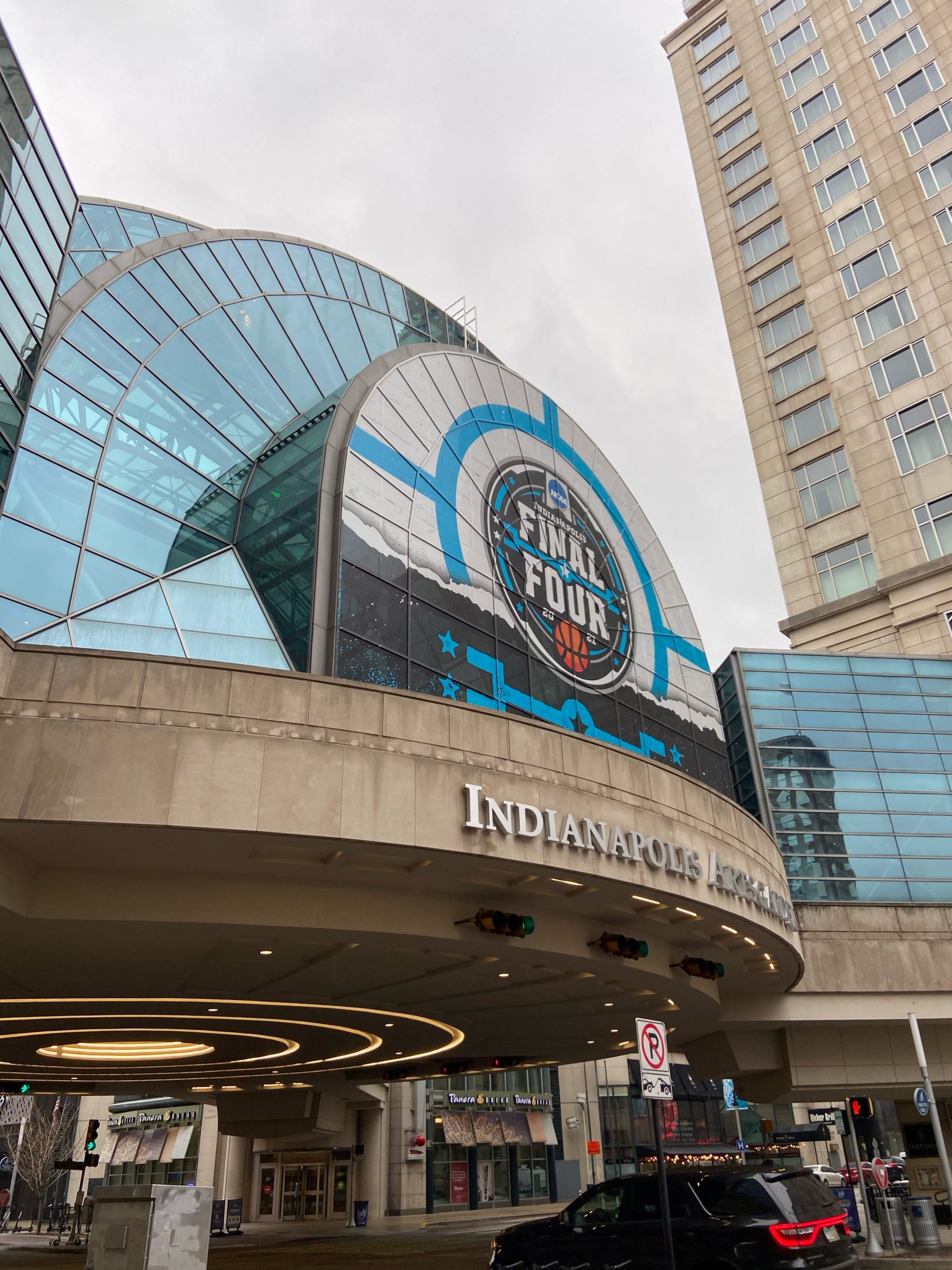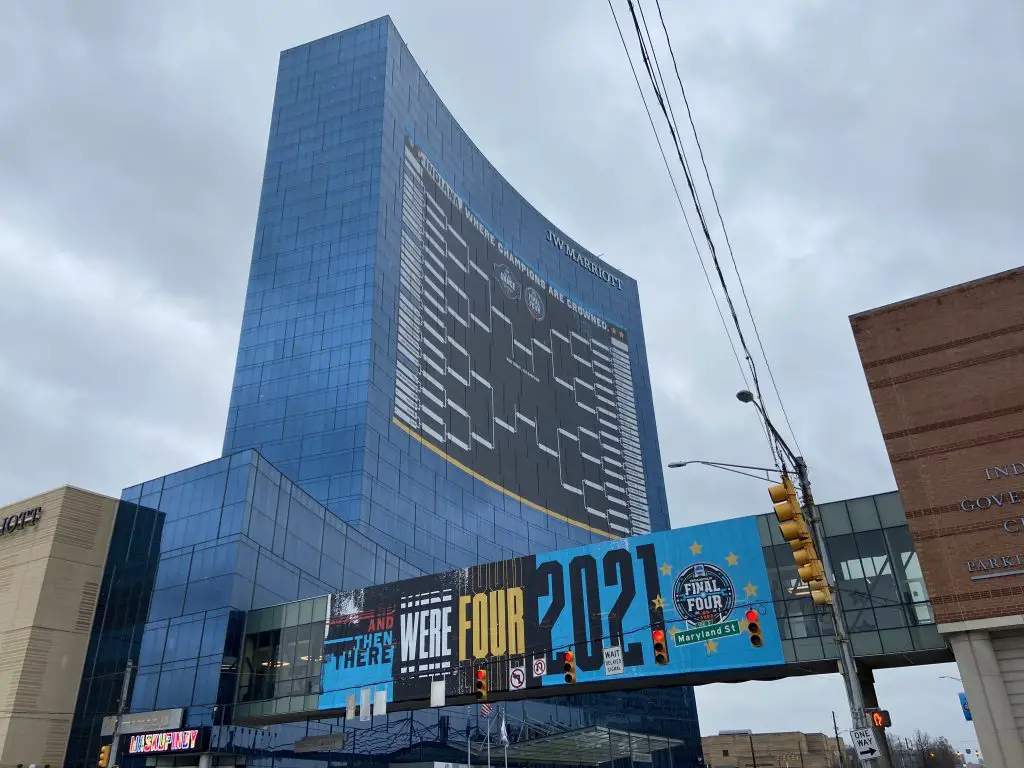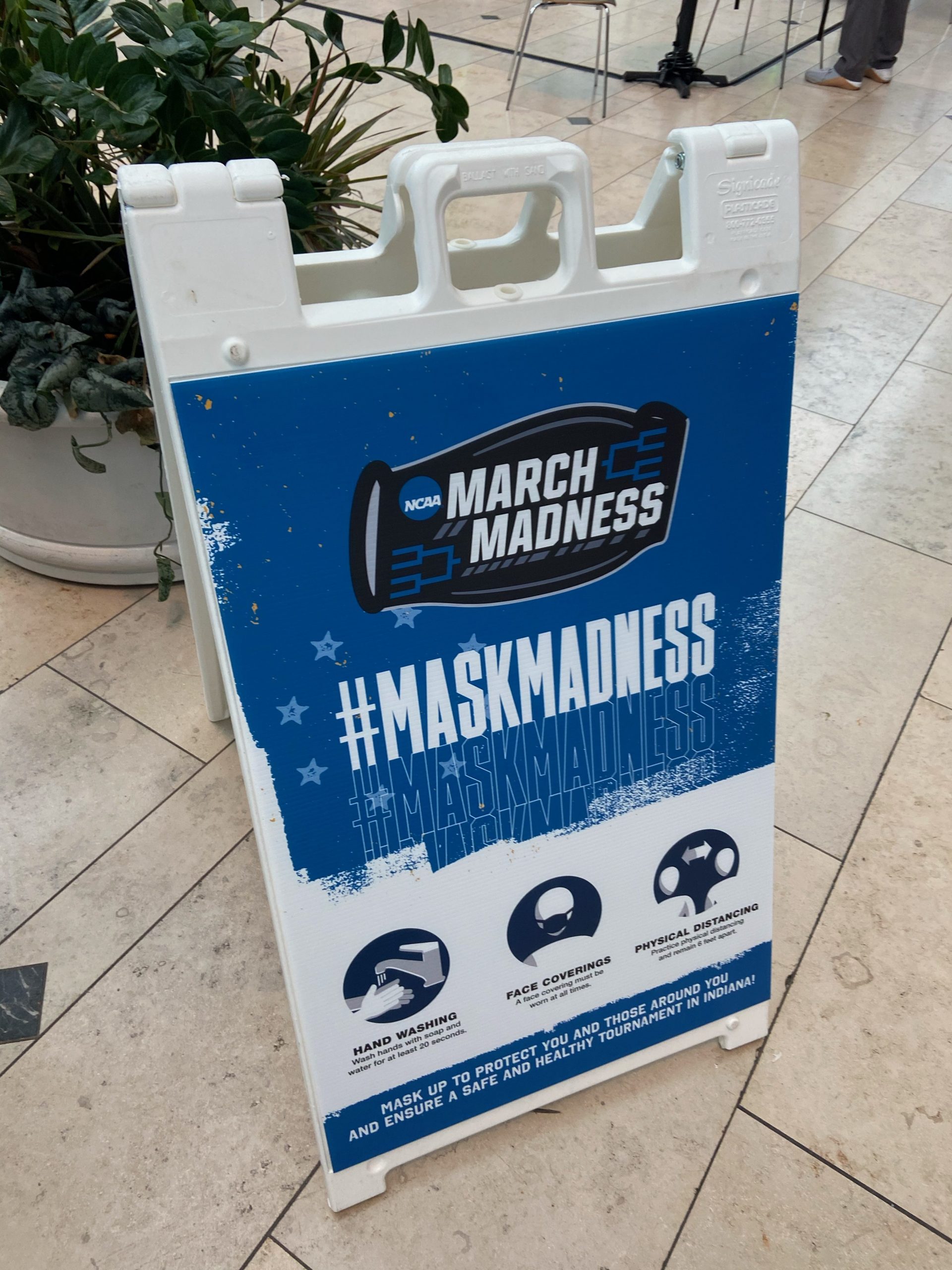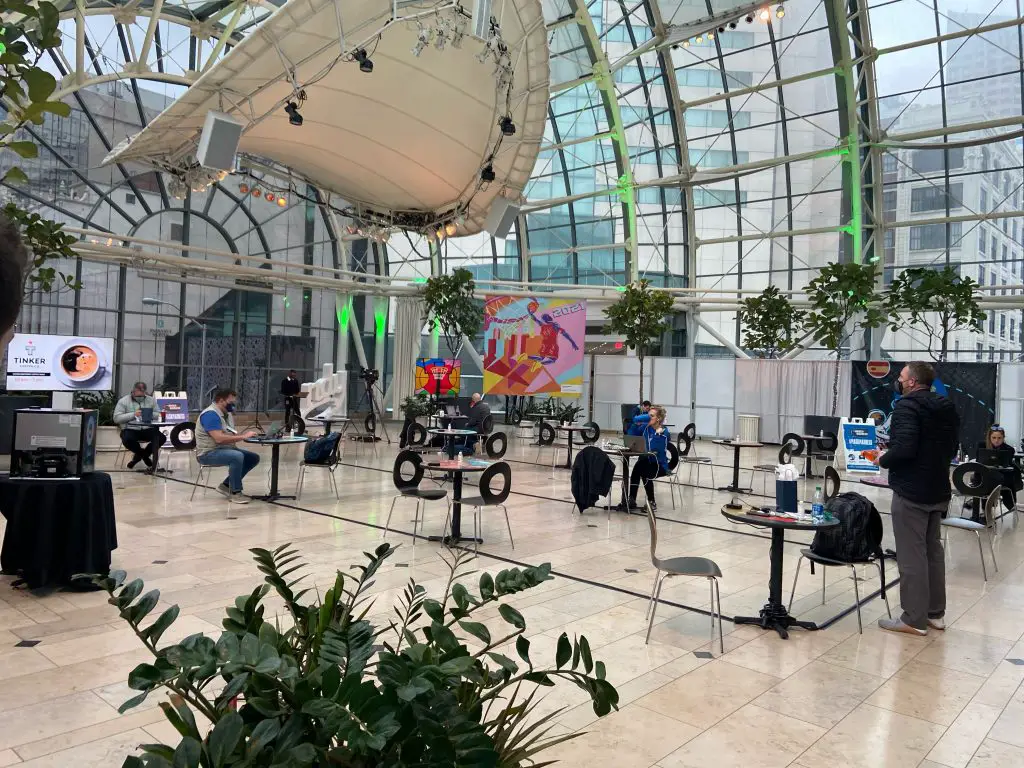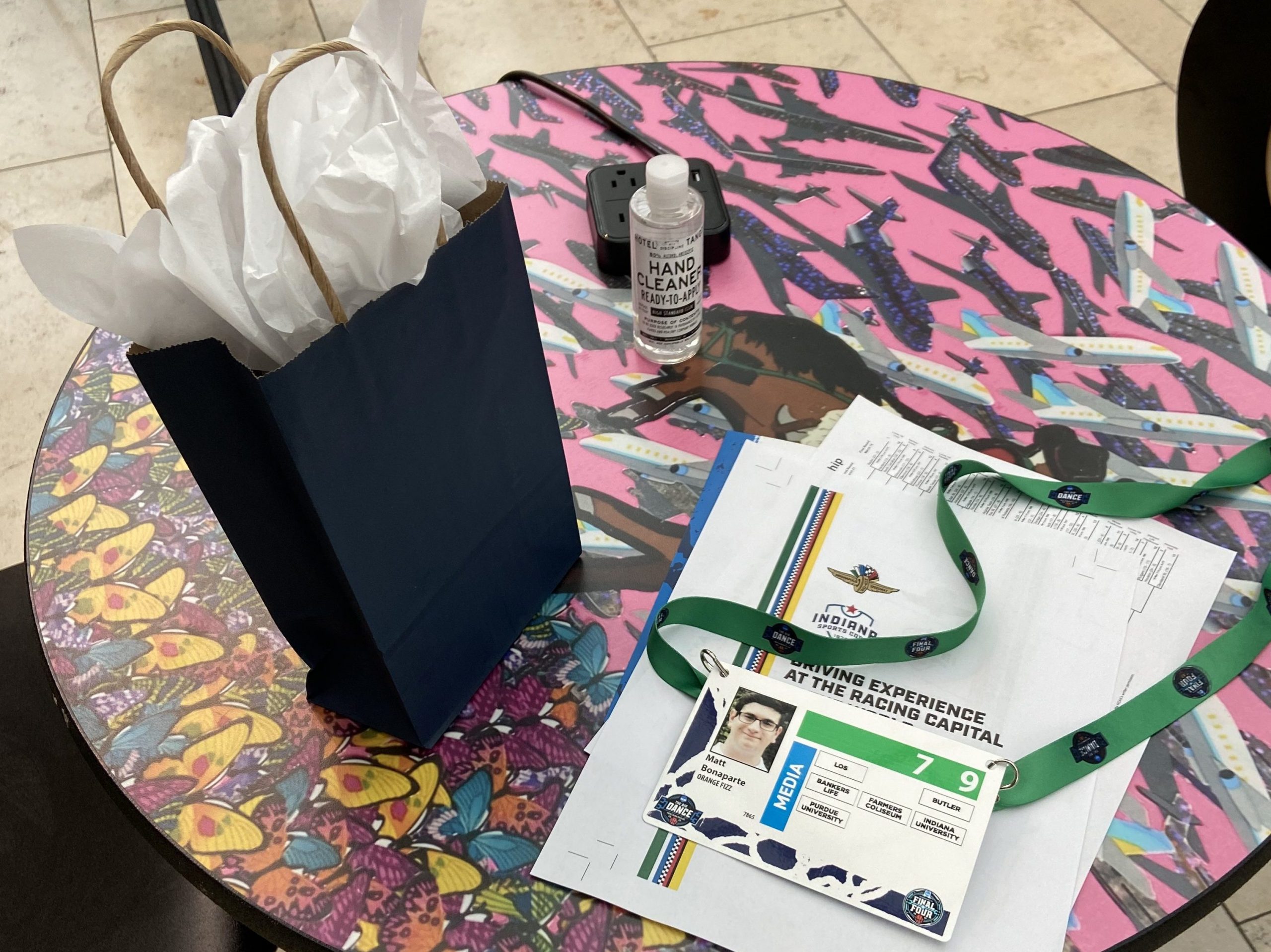 Make sure you're locked-in to our coverage tomorrow night and all tourney long. We got you covered for each game on Twitter @OrangeFizz, and will be posting daily articles. The Orange matchup with the Aztecs at 9:40 EST tomorrow night, get excited Syracuse fans!
(adsbygoogle = window.adsbygoogle || []).push({});