March is here and the Madness is about to ensue. Yesterday, Syracuse found out that it made the Big Dance. Now today, it is time to evaluate the Orange's draw. The Fizz has already previewed SU's first opponent San Diego State. So, let's take a wider view of the situation and break down the Midwest Region.
BRACKET: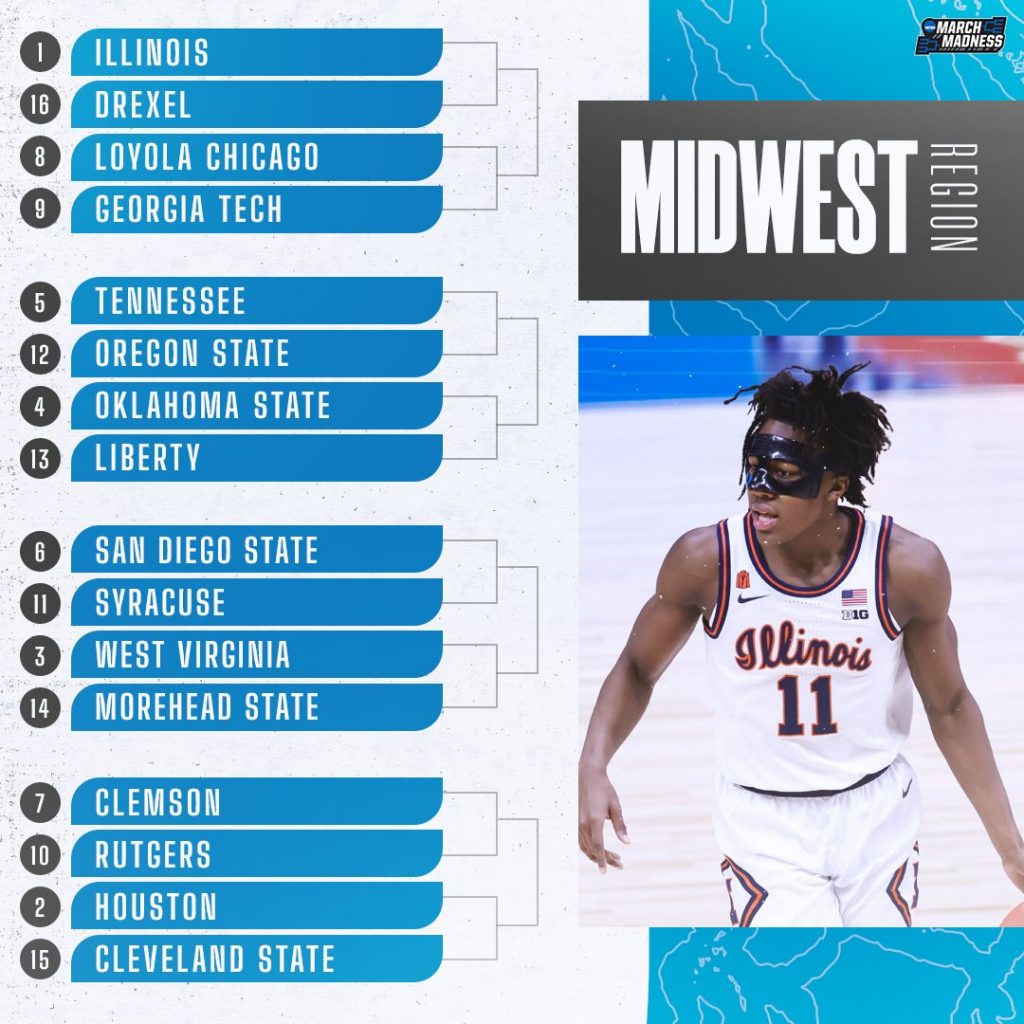 ANALYSIS:
So, here's the thingРthe region is probably the second easiest in the bracket, only behind the West, but it does have Illinois. The Fighting Illini are the many people's, including my, favorite to win the whole thing. They just were crowned Big 10 Champs, which is the toughest conference in the country this season, and have a top-10 offense and defense according to KenPom.
Other than Illinois, however, there aren't too many serious threats. The two-seed is Houston, who is a solid team that won the American Athletic Conference, but is a beneficiary of an extremely weak schedule. The three- and four-seeds are West Virginia and Oklahoma State. They are both respectable, but again, are teams that don't automatically instill fear. They could go on runs, but have been prone to dropping random games.
Taking a look at Syracuse's specific path through the Midwest Region and going with the assumption that all higher seeds will win (which we all know isn't true, but for the sake of the argument), the Orange would take on San Diego State, then West Virginia, then Houston, then Illinois if they kept winning. That is kind of the best case scenario. SU avoids the biggest threat until the last regional game, draws a WVU team that shouldn't be a three-seed, and then faces Houston who hasn't seen real competition pretty much all year. All in all, Syracuse got pretty lucky with its position in the bracket. Now, the Orange just need to capitalize.
RANKINGS:
| | | | |
| --- | --- | --- | --- |
| TEAM | AP POLL | NET RANKINGS | KENPOM RANKINGS |
| Illinois | #2 | #3 | #3 |
| Houston | #6 | #5 | #6 |
| West Virginia | #13 | #24 | #27 |
| Oklahoma State | #11 | #29 | #30 |
| Tennessee | RV | #13 | #21 |
| San Diego State | #16 | #18 | #20 |
| Clemson | RV | #41 | #42 |
| Loyola Chicago | #17 | #10 | #9 |
| Georgia Tech | RV | #34 | #32 |
| Rutgers | N/A | #38 | #34 |
| Syracuse | N/A | #40 | #41 |
| Oregon State | N/A | #91 | #85 |
| Liberty | N/A | #86 | #97 |
| Morehead State | N/A | #121 | #128 |
| Cleveland State | N/A | #160 | #151 |
| Drexel | N/A | #135 | #146 |
(adsbygoogle = window.adsbygoogle || []).push({});