Optimism is growing in Central New York that the Orange have done enough to lock up a bid to the NCAA Tournament. Two late regular season victories, a blowout over NC State, and a tightly-fought loss to the ACC's top-seed Virginia, appears to have been enough. Plus, the dominos have been falling in SU's direction. Teams the Orange needed to lose have done exactly that. So if SU is indeed in the Big Dance, who would they play? Here's what the experts say.
CBS Sports' Jerry Palm has Syracuse as the 11-seed in the East, taking on 6-seed Colorado in the Round of 64. Winner would get the victor of (3) Kansas vs. (14) Colgate. The Buffs are 23-7 and taking on Oregon State in the Pac-12 championship tonight. CU beat Cal and USC in close games to get there. The Buffs had wins over three-ranked teams this season, Oregon and two over USC.

ESPN's Bracketology has Syracuse playing in the First Four, taking on Drake. The winner would slide into the Round of 64 as an 11-seed vs. 6-seed USC. Winner would take on either (3) Texas or (14) Grand Canyon. Drake is an at-large team from the Missouri Valley who lost to Loyola-Chicago in the title game. They went 25-4 and were the second-best team in the conference this season. Drake had a high-major win over K-State and beat Loyola once this season.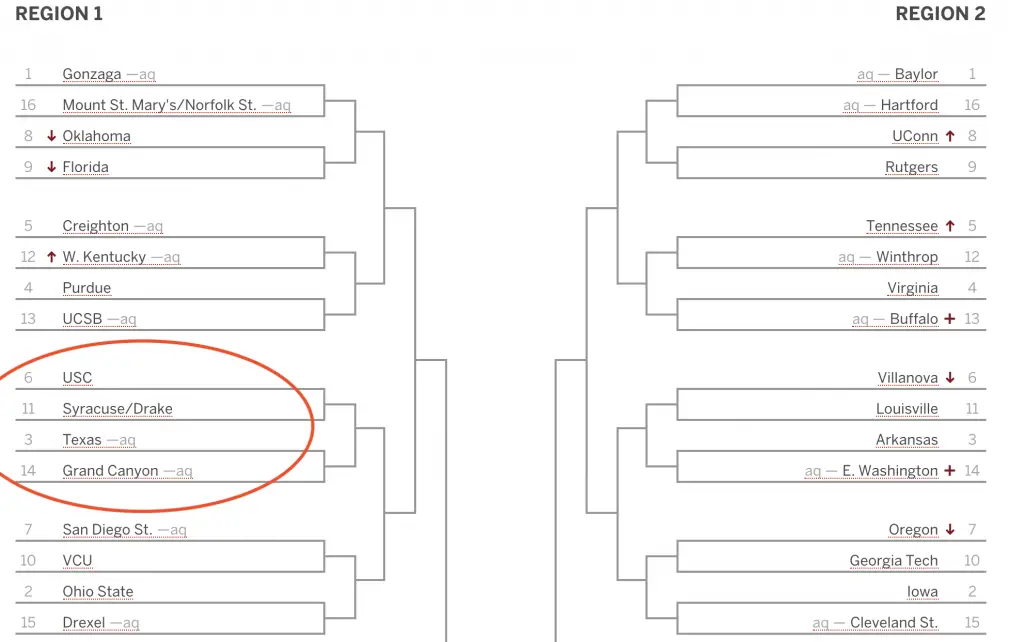 And Mike DeCourcey of Sporting News and Fox Sports has SU as a First Four team, battling Utah State for a 12-seed. That would push SU into a 5/12 matchup against Tennessee. The Aggies are 20-7, and the 2nd seed in the Mountain West. They'll take on top-seed San Diego State this afternoon in the title game. Utah State swept the Aztecs at home earlier in the season, their best wins of the year.
Keep an eye on Utah State and Colorado today to see how they finish up their seasons, and to do some scouting on SU's potential opponent next week. No matter what, all of these experts have projected SU into the Dance.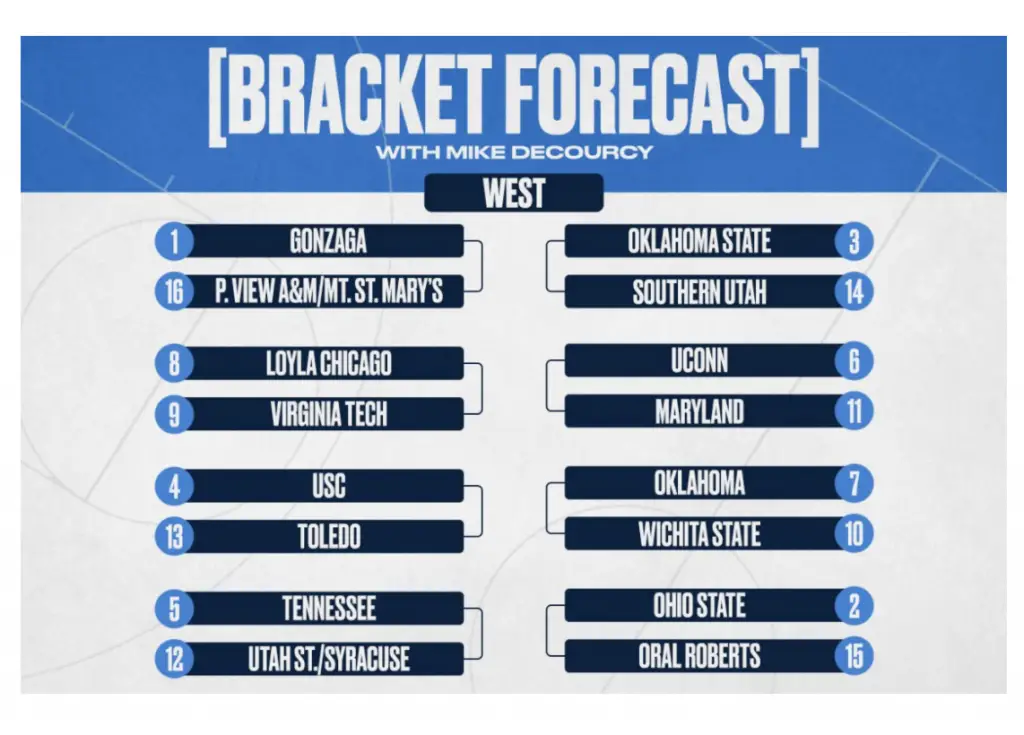 (adsbygoogle = window.adsbygoogle || []).push({});