It was announced today via Twitter that Syracuse will take on Villanova inside Madison Square Garden during the Jimmy V classic this season.
This is a historic matchup, to say the least. Obviously, it's a call back to Syracuse's time in the Big East. Let's take a look at this matchup's history:
The Orange are 38-33 all-time against the Wildcats: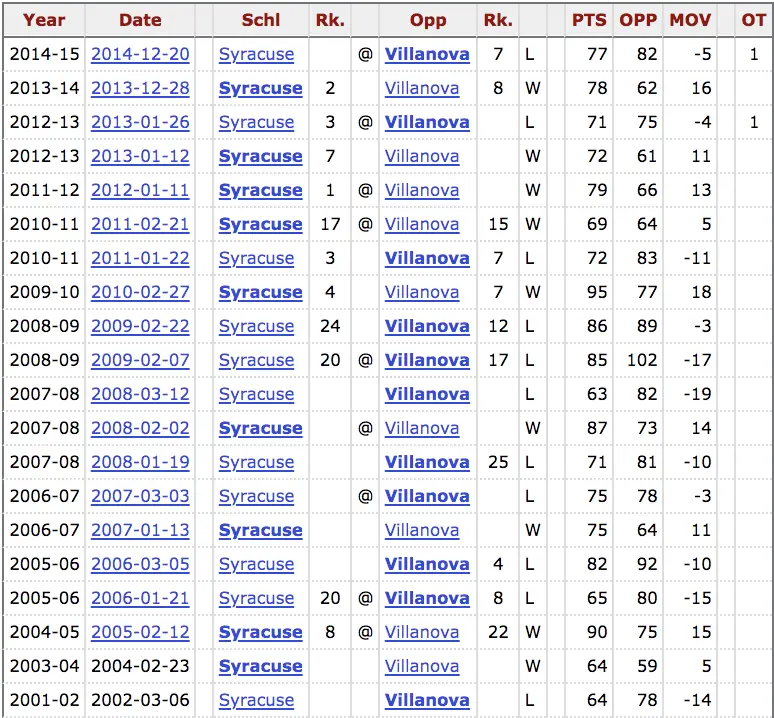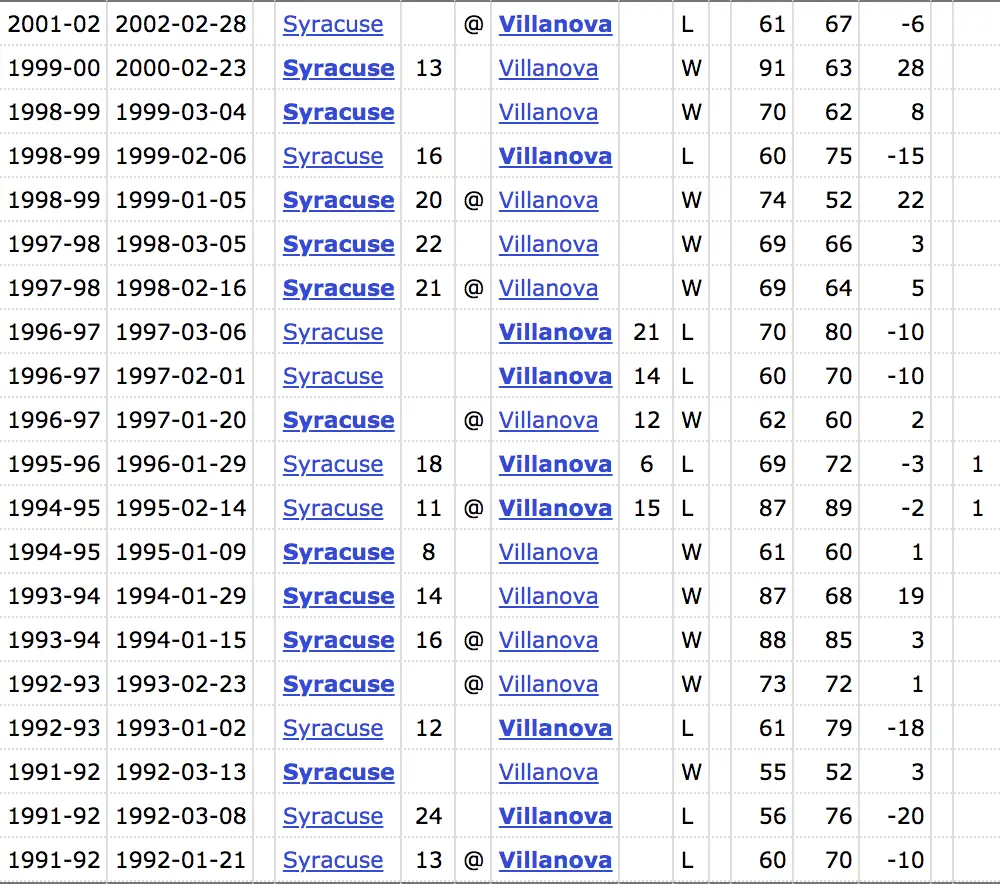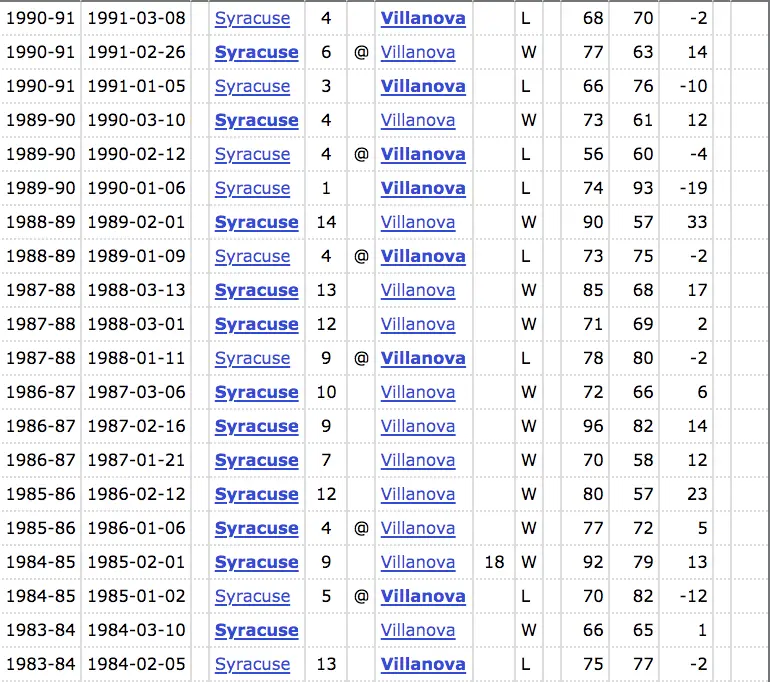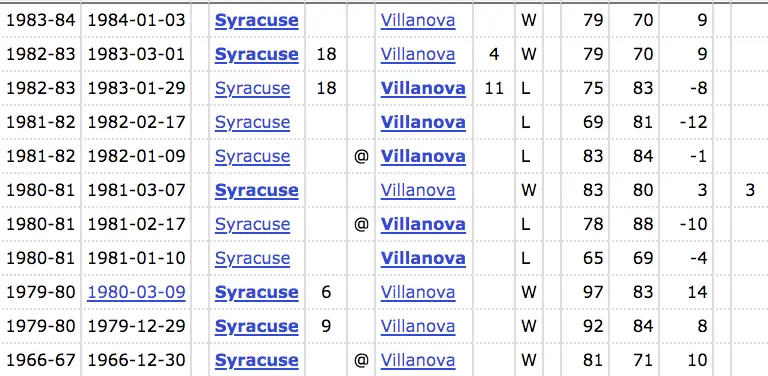 Noticeably the two have matched up just once since SU's departure from the conference back in 2013. That makes this upcoming game that much more special. For fans, it serves as a blast from the past, but also has some implications separate from those of the Big East. Syracuse transplant, Cole Swider is a Nova import. He'll be playing against his former team for the first time when these two battle it out in the greatest arena in sports. Hopefully, the world is closer to normalcy then so Syracuse fans can pack in like they're so used to doing. Neither of these teams is quite as good as we're used to seeing but it'll be special nonetheless. Boeheim vs. Wright has been an exciting battle over the last 20 years, obviously, Jay Wright hasn't been at the helm as long as Boeheim, but a great coach all the same. As you may have noticed, most of the time when these two teams play they're both ranked, in fact, the last time they played in which neither was ranked was back in March of 2008. With Syracuse being ranked pretty high in the "Way Too Early Top 25's" that have been circling there's a decent chance that trend continues. Of course, both teams have had success, that's what makes this a great rivalry, but will it garner the same feeling a matchup like this used to? We'll find out.
Will you be in attendance when these two play in later this year?
(adsbygoogle = window.adsbygoogle || []).push({});