As the countdown inches closer to the start of the Syracuse football season, we at Fizz continue our top ten most important players list. Check out who landed at No. 10, 9, 8 and 7.
Onward to spot six is another offensive lineman, joining Matthew Bergeron on this list. It's the player who swapped tackle spots with Bergeron last season — Airon Servais.
Servais is a 6-foot-6, 300-pound redshirt senior that prides himself on durability and longevity. His most impressive feat is the 48 consecutive starts he has made entering this year. The Green Bay native also spent time co-captaining the offense in '19.
Why Syracuse Needs Him
It's more of a struggle to find why the Orange don't need him. Just as Bergeron sputtered throughout last season, Servais wasn't much better.
From a player in 2018 who tallied over 1100 snaps and spearheaded an offense that scored over 40 points per game, to part of the frontline last year that surrendered the most sacks in the ACC, his production has hit a wall. In those seasons which the O-lineman's performance dipped, SU's overall record followed suit. That's why Syracuse needs Servais to step up.
He did his part toward the end of the '20, leading an O-line that gave up under three sacks per game in SU's last nine contests. But the 14 allowed during the first two games set a poor standard.
One can blame the blunders of 2020 on Servais having to adjust to switching from left to right tackle early in the year, or the carousel of QBs the Wisconsin native was tasked to protect. But it's more about his lull in leadership which can't continue this season.
With newcomer Chris Bleich in the picture and a majority of the blame of last year on Servais's crew, the newly converted right tackle needs to do his individual job as well as lead in the process. SU's O-line is arguably the difference between another one-win season or a bowl game appearance, with Servais being the catalyst in the trenches.
Best Case Scenario
Servais's knockdown numbers returning to their '18 form (5.25 per game) would bode well against any defensive line. Add those numbers to the entirety of the line allowing fewer than 25 sacks this season and opening up holes for Sean Tucker and company, equals the best case for this Syracuse squad.
Servais and the rest of the O-line's ability to accomplish those feats is contingent upon health. The best news for SU is a guarenteed full season from the 300-pound tackle. He's already started every game for the last four season, so five straight would be a win in and of itself.
All of which are very wishful thinking.
Worst Case Scenario
Last season. That's it. Can't perform much worse, so try not to replicate it.
Sacks given up: 38 for a loss of 222 yards.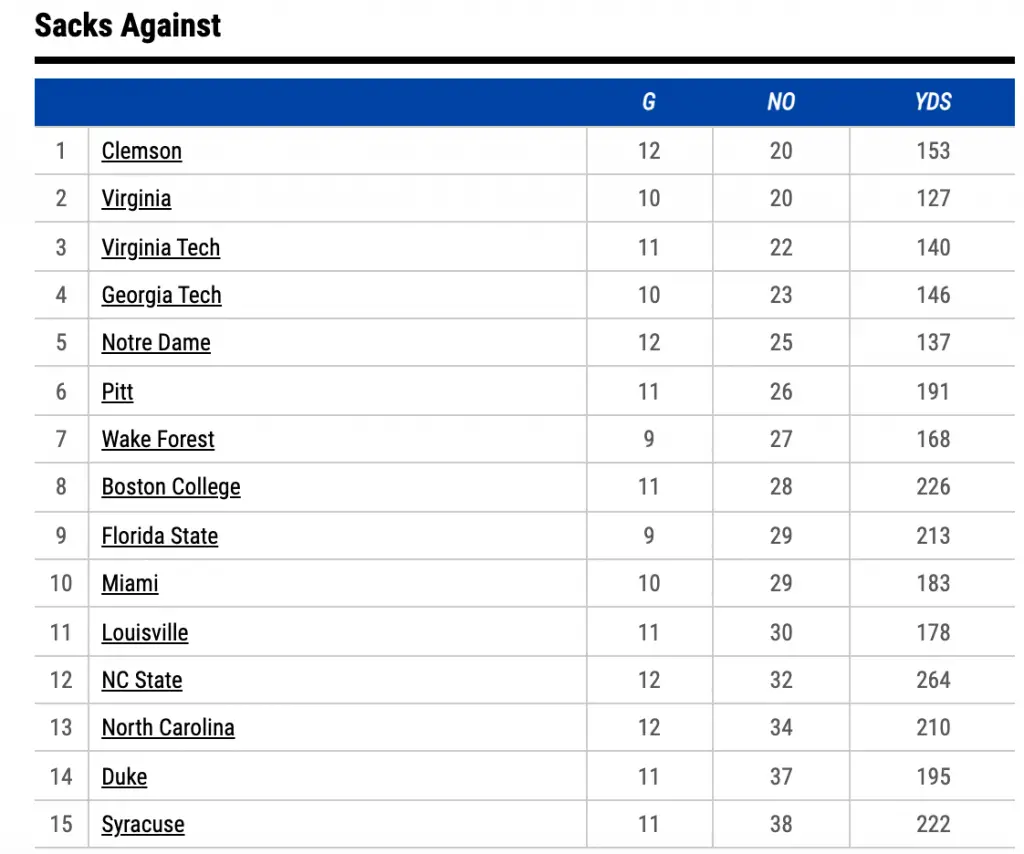 Yards on the ground: Only ACC team with under 100 yds/game and under ten TDs during the season.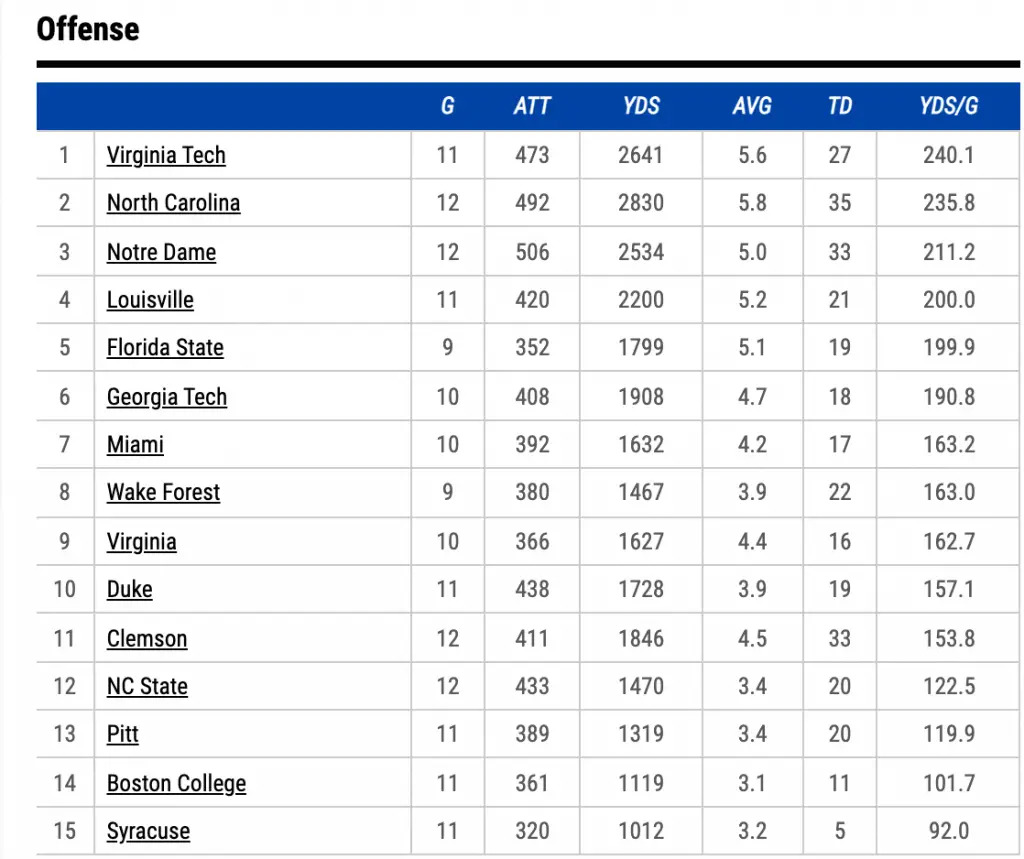 Be sure to check back in on Thursday for No. 5 on our top 10 most important players list.
Monday, August 16 – #10 Garrett Shrader
Wednesday, August 18 – #9 Matthew Bergeron
Friday, August 20 – #8 Josh Black
Sunday, August 22 – #7 Anthony Queeley
Tuesday, August 24 – #6 Airon Servais
Thursday, August 26 – #5 ?
Saturday, August 28 – #4 ?
Monday, August 30 – #3 ?
Wednesday, September 1 – #2 ?
Friday, September 3 – #1 ?
(adsbygoogle = window.adsbygoogle || []).push({});