Former Syracuse wide receiver Taj Harris left the Orange midway through the 2021 season, redshirting and entering the transfer portal. After an initial pledge to Kentucky which didn't stick, the rising senior has now committed to Rutgers. Harris is already enrolled in the Rutgers student directory, and is taking classes this semester for a degree in labor and management studies. The New Jersey native has one year of eligibility remaining.
Although Harris was supposed to transform himself into a leader of the SU offense, especially after Dino Babers took him to media day, it was no secret he was frustrated with his role. He didn't make the trip to Florida State game and sat out with an injury against UAlbany (after watching the Rutgers offense while on the sidelines, no less). Was Harris premptively considering the Scarlet Knights? Probably not, considering he committed to an SEC school first and also had multiple offers from schools which will begin the season in the top 25. The Ole Misses and Auburns of the world would've definitely given the former All-ACC wideout more exposure to draft scouts and national media.
However, Harris is very open on social media about his budding family. He just recently had a child, and it makes sense that he would want to stay close to home (Palmyra, New Jersey, about an hour away from the Rutgers campus). There's also a familiarity factor with a school which recruited him out of high school. Both of these components have to be major factors in these recruiting decisions, knowing that Harris only has one year to make an impact.
His blue and orange merch drop might've been brutally mistimed, but SU fans should still appreciate what Taj Harris did to help the program. His name lives in the SU record books for career catches (151, 5th all time) and receiving yards (1,857, 8th). Most importantly, Harris gave us an ever-lasting image from the 2020 football season.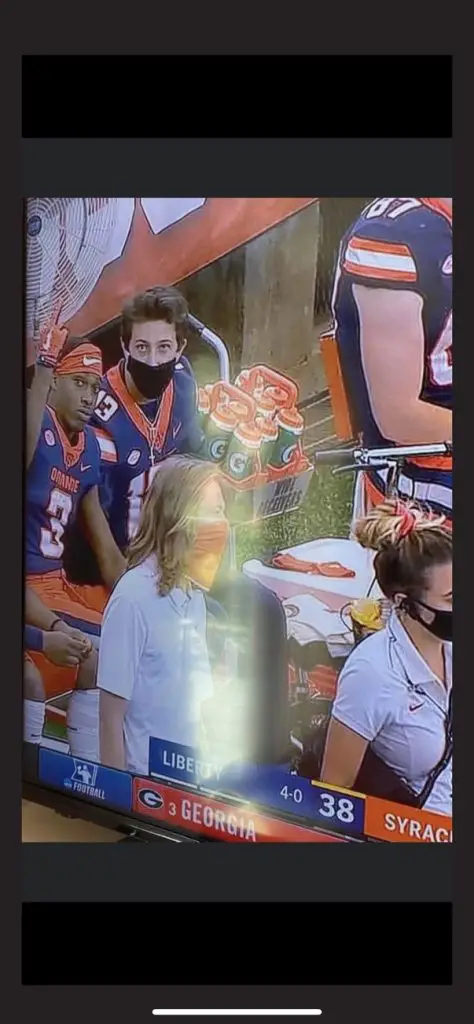 We here at the Fizz wish Taj the best.
(adsbygoogle = window.adsbygoogle || []).push({});