On the brink of March, it looks as if Syracuse's NCAA Tournament hopes are all but gone. That's how things looked last year as well. In late February of 2021, the Orange lost back-to-back games to Georgia Tech and Duke on the road, both of which seemed as if were must-wins if SU wanted a chance to dance. Though a couple of days later when March began, things took a 180 for Boeheim's bunch. SU stepped up on the Dome floor and took down both Clemson and UNC in the final two games of the regular season. Then, a week later the Orange annihilated NC State in the first round of the ACC tournament and followed up that win with a buzzer-beater loss to Virginia. Evidently, it was enough to push SU across the finish line and into the tournament. Though, this year things look a lot different for Syracuse resume-wise, as the Orange have struggled far more in this campaign than last. So the question now is the same as it's been the last 8 years or so, how can SU make the tournament?
The answer to that question began back on January 29th. Syracuse was coming off of a horrible Pitt loss as things began to look bleak. As the Orange prove time and time again, they play best when their backs are up against the wall. Opposing Wake Forest on the 29th, that proved true once more. SU bashed Wake 94-72, a win that started a 4-game win streak. One the Orange would hold until break-out big Jesse Edwards went down with a wrist injury. The Edwards-less Orange couldn't keep the streak alive down in Blacksburg when facing Virginia Tech and were forced to start a new streak the next time out against Boston College this past Saturday. With that win and a win against Georgia Tech Monday night strung together, the Orange are down to their very last hopes. Tonight's game and pretty much every other game in the regular season needs to be won, aside from Duke which needs to be close. Obviously, one way that Syracuse makes it is an ACC tournament victory, though that's pretty unlikely. Regardless though, they need to make some sort of run. At least two wins need to come down in Brooklyn in a couple of weeks.
As it stands currently, Syracuse is the 7 seed in the tournament. If the regular season were to finish today, Syracuse would have a first-round bye and play the winner of the #10 – #15 game. If they win that, they'd play the two seed, who as of now is Notre Dame. It's really interesting to think about what could've been if they took wins earlier in the year that they really should've in Wake and Miami on the road. If SU wins those games, instead of the 7 seed, it's the 5 seed, getting ready to take on the #12 or #13 seed and play #4 after that.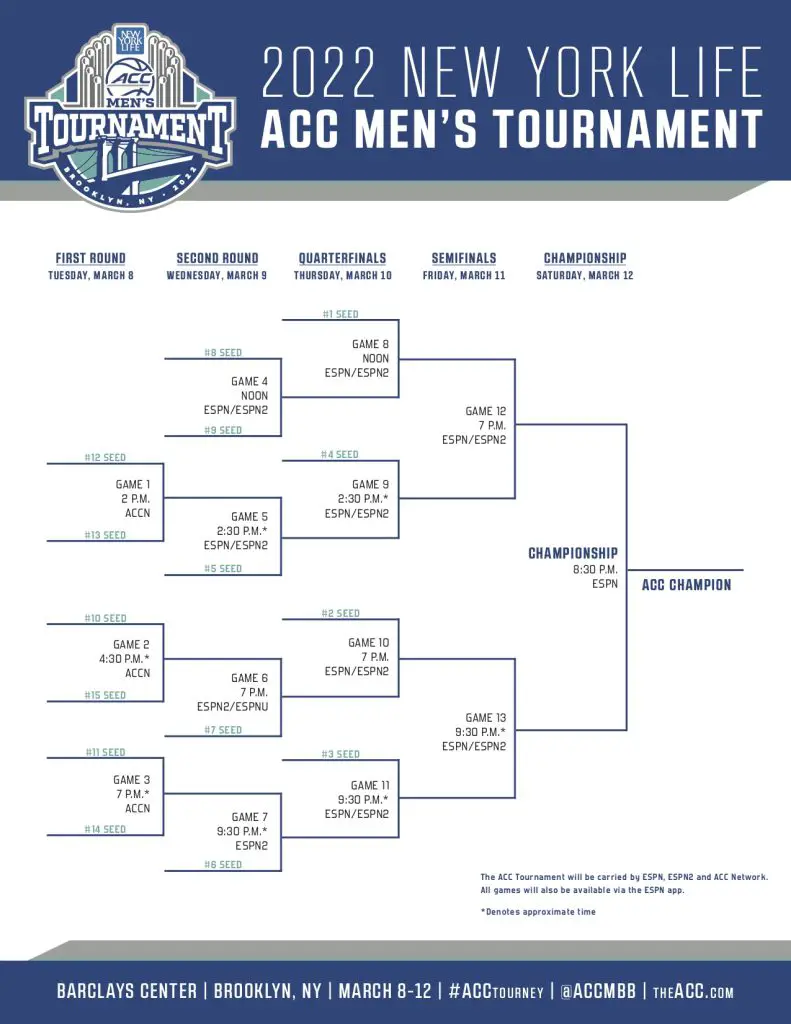 So the short answer is, they've got to win out/nearly win out and make a deep ACC tournament run or win the entire ACC tournament, which at this point is almost looking like the easier option.
(adsbygoogle = window.adsbygoogle || []).push({});