The ACC tournament is nearly upon us. Just a couple of days from now Syracuse will be down in Brooklyn battling it out for ACC supremacy. Its first opponent? Florida State. A team SU split its season series with. Oddly enough, each team got its win on the other's home floor. The Orange took care of the Seminoles in Tallahassee back on December 4th, and the reverse occurred in the Carrier Dome back on January 15th.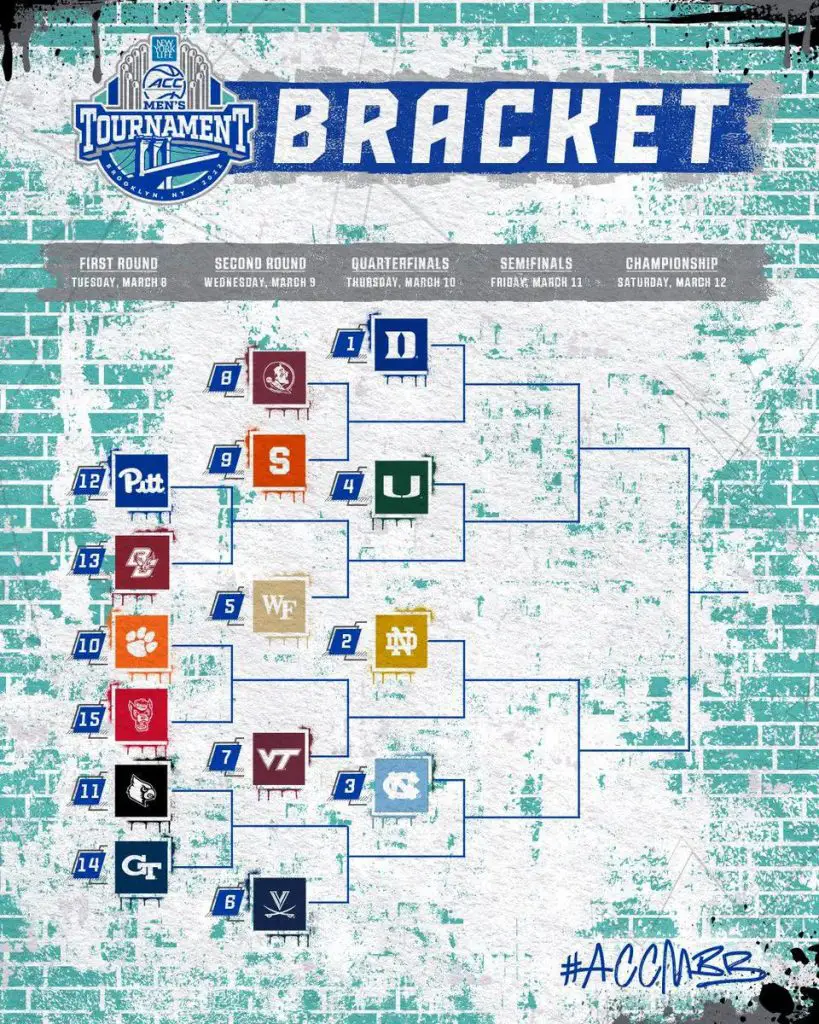 The Facts:
Florida State is the 8 seed, Syracuse is the 9 seed.
Syracuse sits 5 spots above Florida State in net rankings (94/99), meaning the analytics think this is a pretty even matchup.
Both these teams play very little defense. The 'Noles are ranked 237th in the country in terms of scoring defense while the Orange are an even worse 316th. What SU has that FSU doesn't is an abundance of scoring. Say what you will about the team's consistency, they're ranked 50th in the nation in terms of points per game with over 76 every night out. The same can't be said for Leonard Hamilton's team, who comes in at a mediocre 163rd, scoring around 5 points less than the Orange each game.
Florida State's best wins this season are over Duke, Virginia, and Notre dame, while Syracuse's are a double-overtime win over Indiana and that aforementioned win over FSU.
Key Players:
If Syracuse is to win on Wednesday and force a matchup with Duke the following day, it will be because Buddy Boeheim takes control of SU's offense like he did last March when the coach's youngest son averaged a near 25 points per game in the month of March. Syracuse needs that Buddy to return if it wants a prayer in this tournament. 
For the Seminoles, things are a bit more complicated. They don't have a standout scorer. Rather they share the wealth, each player doing what they need to do in order to win a game. Caleb Mills leads the team with 13 points per game. He led the FSU scoring attack in both games against the Orange this season. His name is probably one you should know. The redshirt sophomore guard transferred from Houston last season where he played just 4 games before making the decision to leave. At 6-5, Mills makes a difference on both ends of the floor, averaging over 1.5 steals per game this season along with leading his team in scoring. Matthew Cleveland is another big name for this team. Cleveland, a 6-7 freshman, is a daunting opponent on the floor. A guy Syracuse fans would love to see play it their 2-3 zone. His long stature makes him a solid defender, but his scoring ability is really what he's valued most for. He's been hot and cold this season but has stepped up in big spots. Such as a 20 point performance in a win over Virginia. Against Syracuse, though he's been quiet. Just 9 points in the win in January and 6 in the loss in December.
Let's Be Realistic
Syracuse is missing three key players if Symir Torrence is still out due to a concussion he suffered against Duke. Benny Williams' absence has been felt, and of course, Jesse Edwards'Äô has as well. Against Miami Syracuse was forced to run a 6 man rotation in which Joe Girard and the Boeheim bros all played 40 minutes, Cole Swider played 39, and the platoon of Bourama Sidibe and Frank Anselem combined for 40. If this were a healthy Syracuse team it would be pretty easy to be confident in a Syracuse win on Wednesday, but coming off 4 straight losses and missing 3 key players, it'Äôs hard to predict an SU win.¬†
Syracuse does always play best when its back is against the wall, so maybe you can count on that, but this team just doesn't seem to have the same tenacity and intensity that it did last year. That Miami loss took the wind out of every sail SU had. The epitome of deflating. Not to mention that 10-0 run the Hurricanes went on was a great synopsis of the entire season. 
(adsbygoogle = window.adsbygoogle || []).push({});