We're under a month away from the Syracuse Football season! SU's first game is on September 3 against Louisville, and we'll have full coverage on Twitter, with a postgame Twitter Space, and here on the site. We reacted to the ACC's preseason poll last week, which predictably had SU near the bottom of the conference. After our reactions, it's time for the six Fizz staffers to break out their crystal balls.
ACC Champion
NC State – 4 votes
Cam: "I like (Wolfpack QB) Devin Leary, and their schedule, if the defense doesn'Äôt fold down the line." 
Clemson – 2 votes
Ethan: "They have the most talent, best head coach, and best program culture, and championship pedigree"
ACC Cellar Dwellar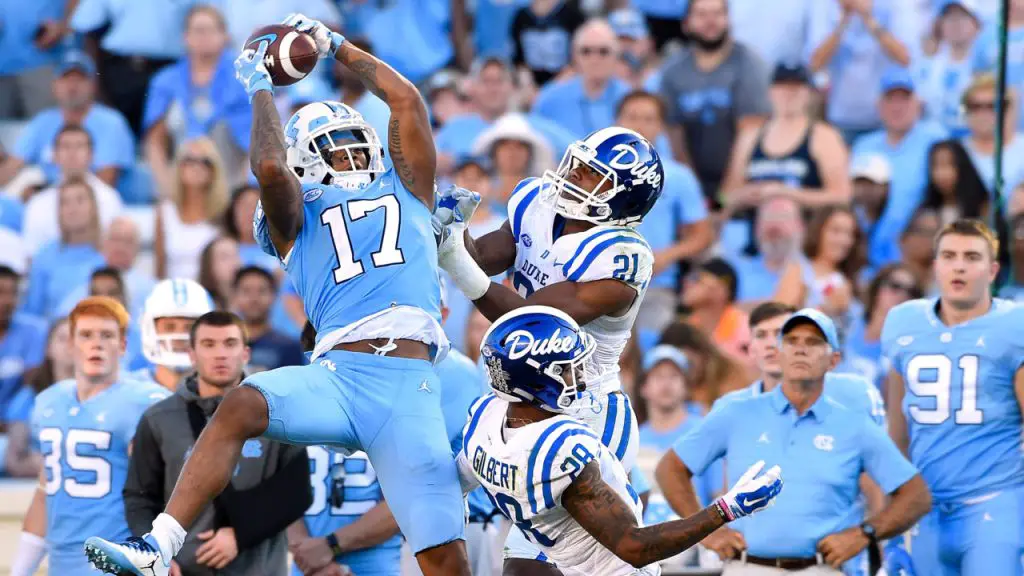 Duke – 4 votes
Georgia Tech – 2 votes
Ian: Although Tech's offense is in the modern era after years and years of the triple option, the Yellow Jackets had their best player poached this offseason. Running Back Jahmyr Gibbs is off to Alabama, where he was a standout in the Tide's spring game. Without Gibbs, the pressure is all on junior QB Jeff Sims to turn an inexperienced backfield and a ragtag bunch of young receivers into a productive unit. Geoff Collins might be on the hot seat soon.
Louisville – 1 vote
Biggest Surprise
Florida State – 2 votes
Carter: A strong 5-3 finish after that 0-4 start they had last year has my gut telling me they've finally figured something out under Mike Norvell. Quarterback Jordan Travis (22 total TDs, 2,074 total yards) looks like a legitimate upper-sect starter in the ACC, and the team has some intriguing transfers on the offensive end like wideout Mycah Pittman  and running back Trey Benson, who both came over from Oregon. Defensive coordinator Adam Fuller's unit returns seven starters on what was already the ACC's 5th best scoring defense. 
Louisville – 2 votes
John: Louisville has all the pieces to make a surprise run this season. Scott Satterfield enters his fourth year the helm and is ready to lead his program to the next step after an 18-19 showing in his first three seasons. The schedule is very favorable, UL's road games include BC, UVA, Clemson, and Kentucky. The Cards should go 2-2 there at least, I believe they have what it takes to beat Clemson. Additionally, Louisville can get off to a hot start with potentially a 6-0 record heading into its bye week. Coming out of the week off, UL gets Pitt and Wake at home. Those are tough teams but the Cardinals should be well rested to compete. The final three game stretch it brutal: at Clemson, vs NC State, @ Kentucky. Go 1-2 there and you have a 9 or 10 win team in 2022 and nobody sees it coming. From a personnel standpoint, UL has the electric Malik Cunningham back and garnering about 4,000 yards of total offense one year ago. Additionally, there's a three man rotation at running back with the addition of Tiyon Evans from Tennessee who can flat out play. Wide receiver is the biggest question mark but 3rd team All-ACC tight end Marshon Ford back they should be just fine. In the trenches, UL returns 4/5 starters on the o-line. On the other side of the ball in the interior d-line is a question mark but there's experience back at defensive end. In the second level, 2nd team All-ACC linebacker Yasir Abdullah is holding it down with Kenderick Duncan shadowing behind at safety. Louisville wins games with its pistol spread offense, with all the weapons at the disposal of Satterfield, I believe the Cards can outpace the majority of their competition and shock the ACC in 2022.
Boston College – 1 vote
Miami – 1 vote
Biggest Disappointment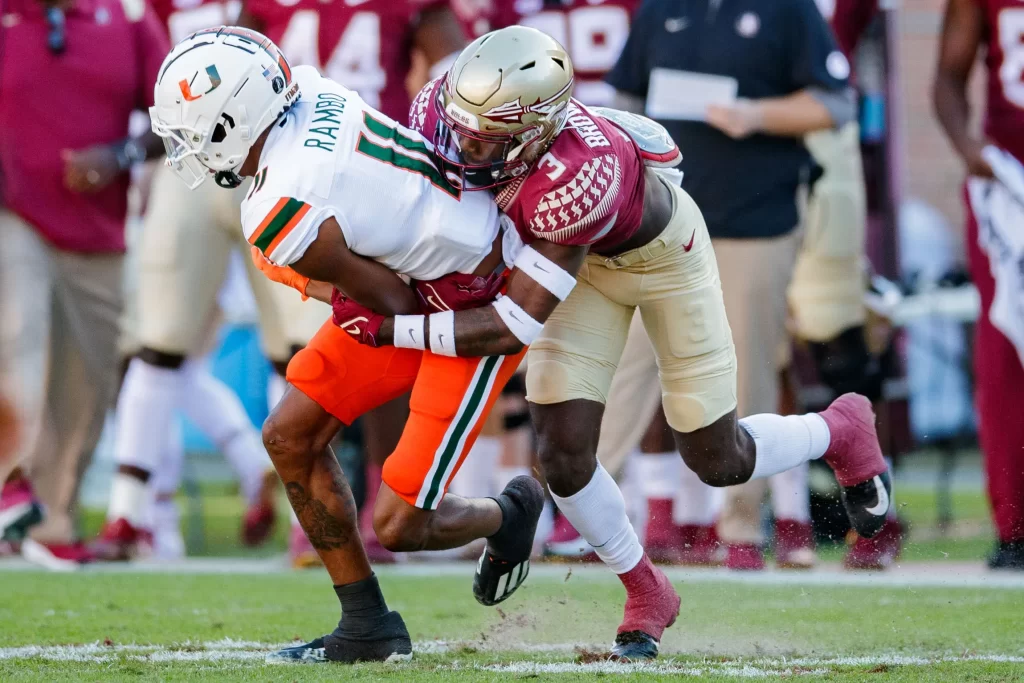 Miami – 3 votes
Liam: It doesn'Äôt really have to do with (new head coach) Mario Cristobal. They were "meh" last year, and I don'Äôt think they'Äôve added enough to justify them being better than Pitt or even UNC. I also think (Redshirt Sophomore QB) Tyler Van Dyke will regress.
Boston College – 1 vote
North Carolina – 1 vote
Pitt – 1 vote
Where Syracuse Finishes in the ACC Atlantic
5th place – 3 votes
6th place – 1 vote
Last – 2 votes
We'll explain Syracuse's placement in-depth in our next "Polling the Fizz," in which the Fizz team will pick SU's team awards.
(adsbygoogle = window.adsbygoogle || []).push({});