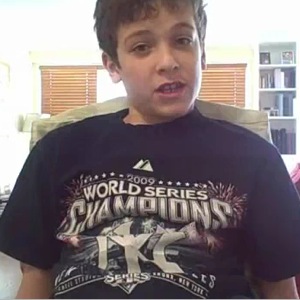 As we finally sweep up the pieces to Nova-geddon and watch the Orange play St. John's tonight, it's interesting to go back over the predictions of the "experts" one last time.
While most of Orange Nation respected the Wildcats, the vast majority of college hoops fans that had watched even five minutes of Syracuse recently felt this would be an SU win.
A thrashing of a Top-10 team? Maybe not. But having lost of three of its last six games entering the Dome Saturday, most felt Villanova was staggering into the 315.
Which leaves us with Hubert Davis and a nine-year-old named Jason (zoom to the final :30).
On the Gameday set, Davis picked the Wildcats because "I love their guards. I think they're gonna do a good job attacking that 2-3 zone. I think they're gonna show up tonight offensively, defensively and finish around the basket."
Whoops.
That brilliance elicited a "You're really serious?" from Digger.
As for young Jason? Well, the Earth shifted a little with his pick.
"It's gonna be a bit of a surprise, because I think it's the first time I've picked the road team. I like Villanova in this game. I think they're gonna do well."
Wow, never saw that one coming. Anyone who's been following Jason's career knows he always bets home team. At least since he was eight. Why wouldn't he? You don't tug on Superman's cape. You don't let mom give you baths anymore. And you always roll the home team.
When asked about his selection, Jason answered in his usual brash manner.
"Look, I had some inside information. My friend Jeff at school was scratched by a stray cat outside the bus garage. So, I thought, 'Wow, cats are fiesty right now. Something's in the air. I'm gonna go with the Wildcats.'
Plus, I really look up to Doug Gottlieb and he said Syracuse wasn't even a Top-25 team. Although, he also picked Siena to win the National Championship."

(adsbygoogle = window.adsbygoogle || []).push({});