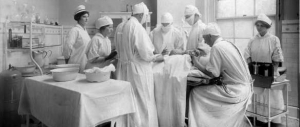 As Syracuse football inches closer to Akron week, we still are looking for plenty of answers. Why hasn't Ryan Nassib been more dominant in his first camp entrenched as a starter? Who's the go-to wide receiver? How shaky is Delone Carter's situation?
But the biggest question still unanswered is: What's the lede?
Not a single game has been played nor a meaningful snap been taken, but we've already been weaved through several storylines. You have the flurry of injuries that has sidelined players left and right. Kicker Ryan Lichtenstein had a sore leg, wide receiver Adrian Flemming with a pulled hamstring, Ryan Gillum an abdominal strain. The list has been never-ending.
Then there's the players who are out for the season: Cody Catalina, Carl Cutler, Jarrod West, Jared Kimmel, Averin Collier and Ri'Shard Anderson. At least a few of those guys could have thrived this season in the offensive system. Catalina is a versatile and athletic pass catcher who, with how Doug Marrone plans to use tight end this year, could have been a major contributor. West was supposed to be able to help bolster the undermanned receiving corps and Collier had already proven his worth.
But it's not like Syracuse is totally devoid of talent after the injuries. Several Orange players are on national award watch lists. Center Ryan Bartholomew is one of 37 players recognized for the 2010 Rimington Trophy for the nation'Äôs best center.
Linebacker Derrell Smith is one of 60 players on the Chuck Bednarik Award watch list, given to the nation's top defensive player. Smith and Doug Hogue were placed on the Butkus Award watch list for the nation's best linebacker.
There'Äôs also one of the best punters in the country on this club and SU's top pro prospect in Rob Long.¬†Training camp has been full of ups and downs – but the question remains: What's the lede? Everything we know could change once this team makes it to Ohio.
Posted: Mike Couzens
(adsbygoogle = window.adsbygoogle || []).push({});