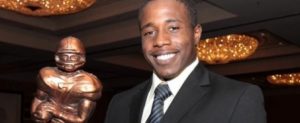 Not everyone is an unbridled Doug Marrone fan. Most of us look at the big picture – that Syracuse's head man has immediately restored respectability to the program, won rivalry games and recruiting battles, reached a bowl game in Year 2.
Because of the inherent trust in Marrone, Malcolm Cater's dismissal from the Orange sparked little outrage from fans. But Riverhead High School football coach Leif Shay may have taken a not-so-subtle shot at SU's leader.
The Riverhead News-Review did a piece on the hometown star's departure from the team. Shay spoke about remaining in contact with his former player.
"I coached the kid for two years. He bled blue and white for me. I'm not going to turn my back on him. I won't do that for any of my players."
More from the piece: "Shay who witnessed Mr. Cater'Äôs development both on and off the field during his two years at the school, said he was notified by a Syracuse assistant coach of Mr. Cater'Äôs arrest and subsequent dismissal from the team."
"Just disappointed. That's the biggest word. The young man had such a great opportunity. He was doing well. He found a place where he could contribute."
Shay says he and Cater still exchange text messages and the coach has no intention of severing his friendship with Cater.
Was Marrone too hard on Cater? The linebacker was nabbed for theft from South Campus apartments, and allegedly from his own teammates. Hard to keep a guy like that in the program. But Marrone has also seems to dismiss players as often as he snacks on his bologna-and-cheese sandwiches.
It's not surprising that a high school coach would stand by a former player. Shay may have just been showing honest support in a time of need. But it's also possible that high school coaches don't believe Marrone embodies the virtues of guidance, tutelage and mentoring.
When young men make mistakes, isn't it an opportunity to help teach how to correct and grow from it? At times it feels like Marrone has no time or patience for that half of the equation.
Posted: D.A.
(adsbygoogle = window.adsbygoogle || []).push({});