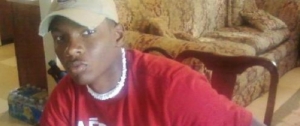 Elite defensive stud Kenderious Whitehead says he'd be open to visiting Syracuse, but doesn't know why the Orange staff has lost contact. Is SU missing the boat on a potential steal who has SEC powers on his tail?
Follow The Fizz on Twitter for the latest SU recruiting news
Just 20 minutes outside Atlanta is Lithonia, GA and King HS, where head coach Michael Carson recently welcomed Whitehead into his football program. The 6' 4", 215-pound speedster on the edge recently transferred from smaller Monroe HS and into the powerful Lions football program (highest class 5A). Coach Carson, who recognized Whitehead's stellar play early, couldn't wait to welcome him at King.
"He is definitely the impact player we thought he was when we saw him back in the spring. He's definitely the piece we were missing on our defensive side of the ball. He brings leadership, enthusiasm, he's got a great work ethic, and he plays the game the way it's supposed to be played."
Whitehead is a complete ball hawk (29 tackles/ 3 sacks/safety in three games) for the 3-0 Lions, he will be a huge commodity at the next college level. He's also the second Georgia product (
The Fizz
just highlighted "Nasty Joe" Scelfo
) SU has recruited for this class. He is an extremely disciplined player, the kind that Doug Marrone loves to have. Carson says Whitehead has over 25 offers from some of the top schools in the southeast, and his top 3 is apparently Georgia, UNC and Tennessee. Surprisingly, he's wondering where Syracuse has gone. After transferring from Monroe, he hasn't heard much from SU's recruiting staff. But Ken says he still has interest in the Orange.
"If I get a chance to get in touch with the coaches and actually talk to them, and get a feel of what they're running, and see where they are at, I'll try (to make a visit)."
Can we get Marrone on the next plane to the ATL? Stealing a Georgia kid from the SEC powers
would certainly be a coup
. Carson says the 3-star recruit ranks as one of the best players he's ever coached, and Carson has managed to send 6 or 7 former players of his to the NFL.
"(His teammates) know he is going to go 150% every play, so therefore they know they have to lift their game up to his. With his work ethic and passion for the game, I would be surprised if he doesn't have the opportunity to go as high as he can go."
Kenderious is bursting with potential. With has versatility and lightning quick speed on the outside, he can easily play from the three point stance or standing up at OLB. Carson has played Whitehead predominantly at DE this season, but knows he can play linebacker, especially at the next level. Kenderious himself is debating where he wants to play in college.
"I kind of liked (playing OLB). I was doing pretty well with it, but I also like to just put my head in the dirt and just get at the quarterback."
Last year, Whitehead led Monroe the quarterfinals of the class AAA state championship, just a year after the Hurricanes went a horrid 0-10. He totaled 96 tackles, 16 for a loss, and racked up seven sacks. With his superb pass rush ability, and leadership qualities, Whitehead could mesh perfectly with the
young linebacking corps already
at Syracuse, centered around Marquis Spruill and Dyshawn Davis. And Kenderious knows he makes players around him better.
"I just try to be fired up, and whoever is not wearing the same jersey as me, I'm hitting it. I'm all over the place, and I try to bring the same energy to try to make the guys compete even harder and make plays."
If Kenderious can make such a quick adjustment to a new defensive scheme in high school, there's no question he can make an immediate impact as a college freshman. Kenderious will likely wait until National Signing Day to make his decision because he would like to make all his visits. Hint, hint, Syracuse. Time to search flights to Georgia.
Posted: Kevin Fitzgerald
(adsbygoogle = window.adsbygoogle || []).push({});