Less than 24 hours before ESPN's GameDay connects from Storrs, when #2 Syracuse invades UConn. Just over a week before the Big East Tournament descends upon Madison Square Garden. The Orange is finding ways to win, sizing up the field, and making plans to dance through March.
So, when I took the chair today for the Felger & Mazz simulcast shown nationwide on Comcast SportsNet New England, I had to rep. Here's The Fizz's brand new "My 5 Orange" shirt.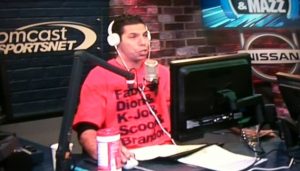 Click on the icon to the right to buy one. Got a ton of SU fans tweeting at me, retweeting the pic, sending some love after seeing it. Fab & K-Jo & Dion & Scoop & Brandon. Keep the Orange karma flowing.
Posted: D.A.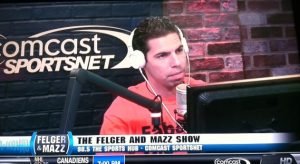 (adsbygoogle = window.adsbygoogle || []).push({});