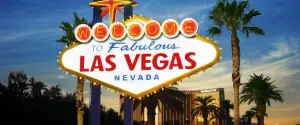 One Vegas sportsbook updated its odds on the 2014 national championship last night, and Andrew Wiggins decision to attend Kansas has shaken them up. The Wildcats are actually still the overall favorite, but the Jayhawks have closed the margin and are a close second. Syracuse has the 10th best odds of cutting down the nets and handing Jim Boeheim his second title at 25-1. Like those chances? Time to throw some coin down in Sin City.
The Orange have the third-best odds of winning the title in the ACC, behind Duke and UNC. The team SU was eliminated by, Michigan, is at 33-1. Louisville is trying to repeat, and the Cards odds of doing so is at 17-1. Of the mid-majors, Memphis is tops at 33-1.
Here's the complete odds:
Kentucky 5/1
Kansas 11/2
Louisville 17/2
Michigan State 12/1
Duke 14/1
Arizona 15/1
North Carolina 16/1
Florida 18/1
Ohio State 20/1
Syracuse 25/1
33/1: Connecticut, Indiana, Memphis, Michigan
40/1: Colorado, UCLA
50/1: Baylor, Creighton, Georgetown, Gonzaga, Iowa, Marquette, Missouri, NC State, New Mexico, Oklahoma State, Pittsburgh, St. Louis, VCU, Wisconsin
66/1: Butler, Illinois,  Minnesota, St. John's, Tennessee, UNLV, Villanova, Virginia, Wichita State
75/1: Florida State, Notre Dame
100/1: Alabama, Arizona State, BYU, California, Cincinnati, Iowa State, Kansas State, Miami (FL), Ole Miss, Oregon, Purdue, San Diego State, Stanford, Texas, Vanderbilt, West Virginia
What you start to realize is just how bad a bargain betting on the college hoops national champion is. While upsets and Cinderellas are happening all the way to the Final Four, only powerhouses ever win the whole thing. You're telling me, if I plunk down $100 on Minnesota and somehow the Gophers make a magical run, pull off at least three monumental upsets and become the most improbable champ since '85 Villanova, I'm only cashing out $6,600? That's ridiculous. I know one thing: those odds for Gonzaga are WAY too high. We know they'll get bounced on opening weekend again.
Two more prop bets for you from Bovada:
Andrew Wiggins – Will he be selected #1 overall in the 2014 NBA Draft?
Yes -300 (1/3)
No +200 (2/1)
Andrew Wiggins – Average PPG in the 2013-14 NCAA Basketball Season?
Over/Under 18
This feels a little high. Then again, Carmelo Anthony averaged 22.2 PPG in his only season on the Hill. And if Wiggins can deliver on the hype surrounding him, then maybe you gotta take the over.
The Fizz: Trying to help you make some money!
Posted: D.A.
(adsbygoogle = window.adsbygoogle || []).push({});