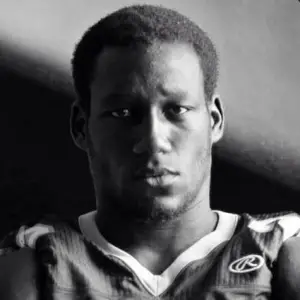 With '15 LB Doyle Grimes (Miami, FL) deciding to reopen his recruiting process, the Orange will focus on retaining the commitments of linebackers Shyheim Cullen and Troy Henderson (who is having a stellar start to his season). Another commit Daiquan Kelly might make the move from safety to linebacker based on his athletic ability. Grimes decommitted from Syracuse Monday to explore his options after originally committing to the Orange in July.
The Florida product was planning to enroll at SU in January, which would have made him available to play in the spring. Grimes did not say he has ruled Syracuse out, but he visited Marshall and has other offers from West Virginia and Cincinnati. Back in February '13, Grimes said the three main schools showing interest were LSU, Georgia and Clemson. His options have decreased from national powers to ones looking to crack the top 25 if that's the case.
Now the question becomes whether Cullen and/or Henderson will receive an offer before National Signing Day from a more attractive school. Cullen received interest from Miami, Boston College and Rutgers but did not get an offer. During his visit to the Hill this summer, he raved about the coaching staff and how he felt very comfortable with the Syracuse atmosphere. As for on the field, Cullen is exactly what the Orange like. The Lowell product reminds many of a Dyshawn Davis who has used his athletic ability to play outside linebacker. This athleticism can drive Cullen to be a leader on the defensive side of the ball in future years.
Henderson will also have a decision to make if he has a productive senior year. Hailing from Lakeland, Ohio, the linebacker was down to Rutgers and Syracuse when he made his decision. Staying with the Midwest recruiting push, Clark Lea was crucial in getting Henderson to commit in July. Will another school from the Big Ten offer Henderson? Nebraska did offer before he made his decision to come to SU.
As we wrote about in the summer, decommitments are common until National Signing Day. Recruits change their minds all the time, and may not settle on a school until the 11th hour. Syracuse experienced an influx of commits before the 2014 season even started, a unique situation in college football. Every school hopes their commits make it to campus, but that's not always realistic. Grimes joins Davante Davis as the only two decommitments from next year's class thus far.
With Cameron Lynch and Dyshawn Davis graduating in the spring, early playing time could be up for grabs. Recruiting can get lost in the excitement of the season, but the work never stops for coaches. With Grimes gone, the priority must be locking up Cullen and Henderson.
Posted: Zephan Mayell
(adsbygoogle = window.adsbygoogle || []).push({});