Sean Lewis was never known as an outstanding playmaker. After committing to Wisconsin as a quarterback out of high school he switched to tight end after his freshman year, and in his four years with the Badgers he amassed eight yards (a one-yard kick return in his junior year and a seven-yard reception his senior year). Lewis did have one stat that stuck out, though: his GPA. Lewis's recruiting page on Rivals.com still boasts his 4.1 high school GPA, and in 2006 and 2007 he was named All-Academic Big Ten. After he graduated, Lewis decided to take those smarts to the sidelines.
Lewis started in his coaching career in 2010 at the University of Nebraska Omaha as the tight ends coach. In 2011, he moved on to be a graduate assistant at Akron. He first worked under Dino Babers in 2012. Babers brought Lewis onto his staff at Eastern Illinois to coach wide receivers, and did he ever. In his first year at Eastern Illinois the Panthers' Erik Lora led the team with 1664 receiving yards in 12 games. The next year Lora and Adam Drake each picked up over 1300 yards and combined for 32 touchdowns. Having Jimmy Garoppolo under center certainly helped those stats, but still a job well done. When Babers left Eastern Illinois to take the Bowling Green job in 2014, he took Lewis with him.
Bowling Green was more of the same for Lewis. In 2014 the Falcons had six receivers with over 20 receptions. In 2015 Lewis was promoted to co-offensive coordinator and quarterbacks coach, a transition he made with ease. Bowling Green quarterback Matt Johnson leads the FBS with 4700 passing yards, and his 43 touchdowns are second to Western Kentucky's Brandon Doughty. Lewis's offense is fourth in the nation with 561 yards of offense per game and tied for 13th with only one turnover per game, and now he's bringing that offense to Syracuse.
The new coaching staff brings to the Carrier Dome everything Scott Shafer couldn't. Lewis and Babers run an offense you couldn't dream of seeing from Shafer, and the consistent success they've had running it brings a sense of security fans haven't had for years. Oh, and Lewis is great at social media, too.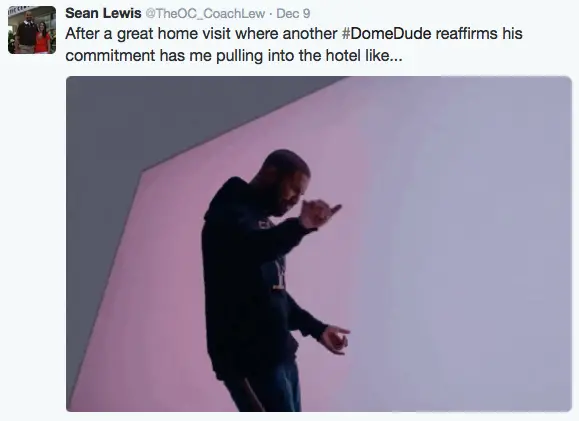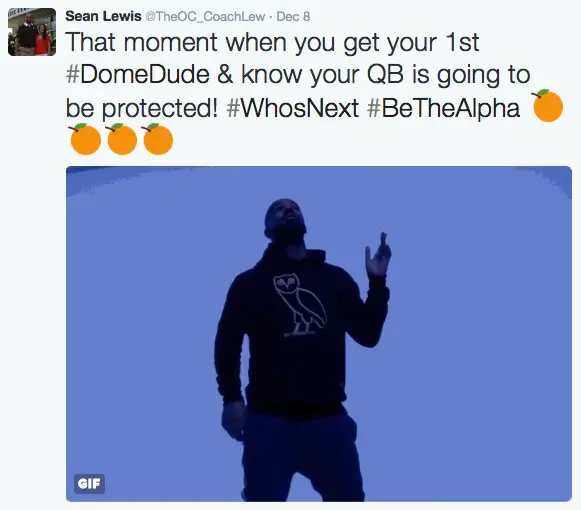 If nothing else, Sean Lewis is going to give Syracuse fans an offense that's fun to watch on the field, and a personality that's fun to watch off it.
Posted: Nathan Dickinson
(adsbygoogle = window.adsbygoogle || []).push({});