It's settled. After a busy Saturday around the league Syracuse's first opponent in the ACC Tournament will be NC State. The Orange slide in as the 8th seed, the Wolfpack are the 9th seed.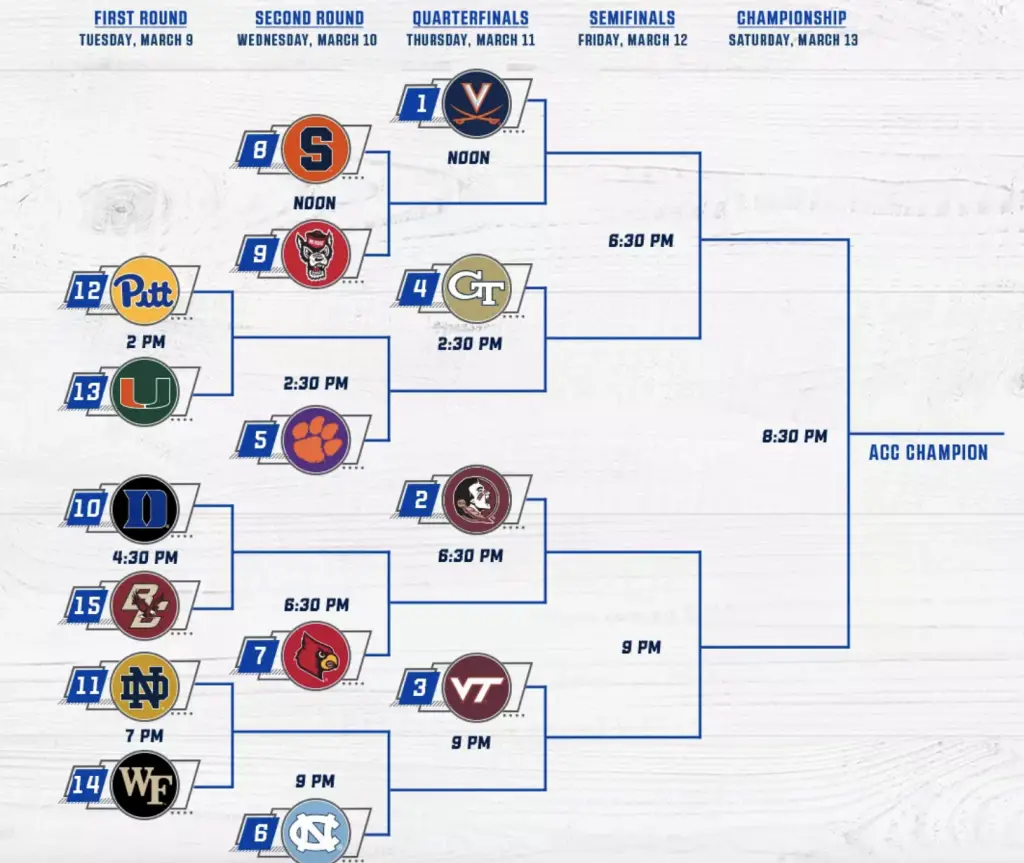 Syracuse (15-8 overall, 9-7 ACC) and NC State (13-9, 9-8) will play Wednesday at noon on the ACC Network. The bright side is the Orange nabbed the season sweep. SU won 76-73 at the Carrier Dome on the final day of January, then went to Raleigh 9 days later and took care of business 77-68. Okay, this is good.
The bad news is the Wolfpack are perhaps the hottest team coming into Greensboro, having won 5 straight games. Oh great. The winner gets top-seeded Virginia at noon on Thursday. Most pundits have said SU needs two wins in Greensboro to break into March Madness, but Duke just did the Orange a favor. With their 91-73 embarrassment at the hands of UNC yesterday, the Blue Devils are out of ESPN's Bracketology altogether. They had been ahead of SU in the rankings, but now the Orange have slid up to one of the First Four Out.
Could a win over NC State, then a tight game against the Cavs be enough? Perhaps. The UVA matchup is a terrible one for SU. First up though, is beating the Wolfpack. NC State was looking for a replacement game to end the regular season because Virginia Tech canceled on them. They couldn't find one, so maybe NC State will be a little rusty. It will be a full week since they played. SU needs to watch out for Dereon Seabron, who had 17 points and 13 rebounds in the Pack's last win over Notre Dane. He has become a starter due to injury and those five games have coincided with the Pack's win streak.
Verdict: Good matchup for Syracuse to play NC State in the first-round. Even though the Wolfpack are hot, you'd rather play a team you have already beaten twice this year.
(adsbygoogle = window.adsbygoogle || []).push({});