Syracuse is in a tough spot. Conference tournaments are upon us, and the Orange need a couple of external factors to fall in place if they want a chance at making the Big Dance. The Mountain West is one major area of focus, as Boise State, Colorado State and Utah State are all ahead of Syracuse in ESPN bracketologist Joe Lunardi's latest projections.
Here's the Mountain West bracket.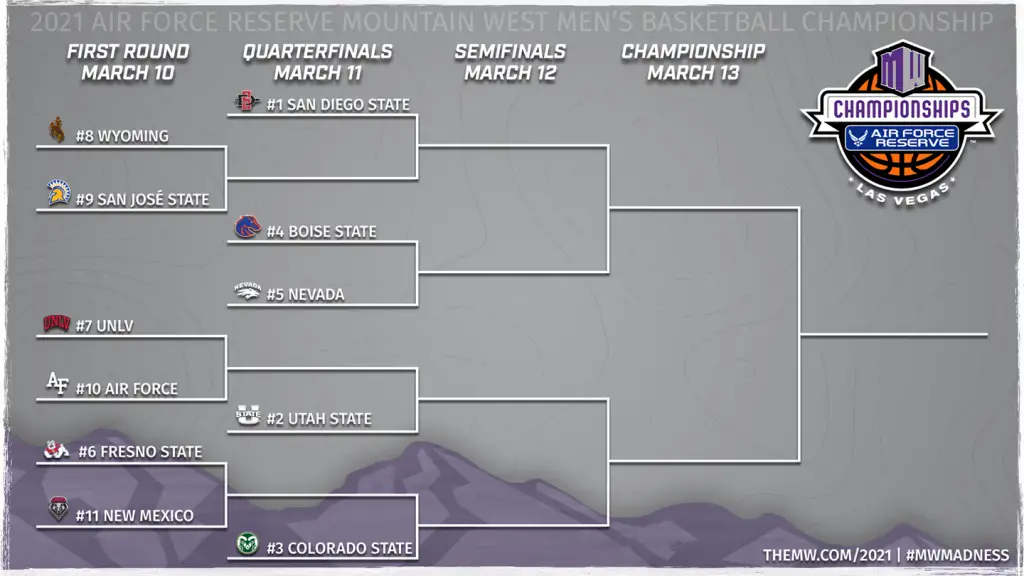 It's not exactly going to be easy for a team in the first round of the MW tourney to take down the two, three, or four seeds. The Mountain West is pretty top-heavy this year. Number one seed San Diego State is 21st in the NCAA NET rankings, Utah State is 42nd, Colorado State is 43rd, and Boise State is 50th. The fifth seed, Nevada, is 98th. However, Boise, CSU, and Utah State all have two quad one wins, just one more than Syracuse.
Syracuse fans should become massive Nevada Wolfpack fans, because it's a reach to say that the other teams in the first round can compete with Colorado State and Utah State. Nevada and Boise tip off on Thursday at 5:30.
However, Mountain West drama isn't the only way SU can sneak into a tourney spot. As D.A. touched on in the article linked above, Drake could fall out of the "Last 4 In" after losing the Missouri Valley Conference championship game to Loyola Chicago yesterday. The lack of games this week could hurt the Bulldogs' chances to stay relevant to the committee, but going 25-3 without two of their best players (one of which will return in time for the NCAA tournament) is a big draw.
Finally, it's time to root for the a different team named the Bulldogs. For some reason, Xavier is ahead of Syracuse on the "Last 4 In," even though SU is eight spots ahead of the Musketeers in the NET rankings, and both teams have one Quad one win. Riddle me that.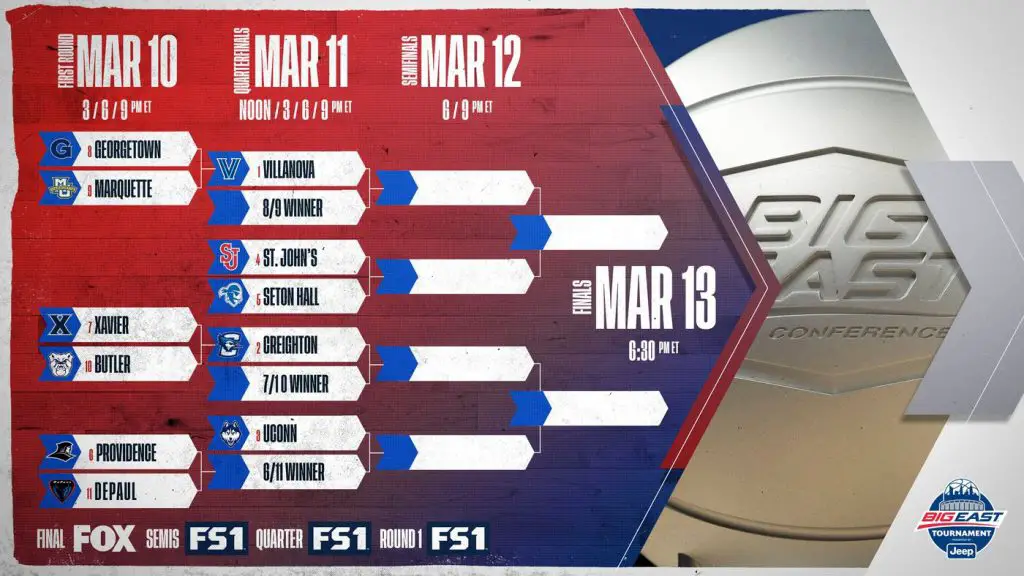 So tune into FS1 after the Syracuse game, and root for Butler. It would also help SU if Seton Hall and St. John's both put on terrible performances (Hall is in the "First 4 Out," St. John's is in the "Next 4 Out"). Unfortunately, Villanova lost senior point guard Collin Gillespie for the season, and the weakened Wildcats could fall to either the Red Storm or the Pirates. However, if Nova (or Marquette) is able to topple one of those teams in the semifinals, Syracuse fans have a lot less to worry about.
(adsbygoogle = window.adsbygoogle || []).push({});