Let's be frank, Syracuse is riding the high of landing two four-star recruits in the 2022 class. That's great. But the Orange don't want to slow down with a chance to grab its best recruiting class in a very long time. 
The key to that goal is Kyle Filipowski. The keyhole continues to shrink.
All looked great after Flip's visit to Syracuse, with speculation surrounding his much-needed role at SU, and how highly he spoke of the coaches and his overall experience on the Hill.
But throughout his visit-heavy month of June, everyone's eyes gravitated toward June 28, where the 6-foot-11 forward would visit Duke.
The Blue Devil lore is apparent, especially among the recruiting ranks. In 2020, Duke landed five ESPN top 35 recruits. The year before was much the same with four in that category. The narrative of that 2018 team is well documented with the top 3 recruits choosing Coach K.
With such success, both recent and for some time now, Duke is always a force to be reckoned with in the college basketball landscape. Even without Coach K past this season, the history is still there and 2022 head coach Jon Scheyer knows the Blue Devil system just as well.
Just as expected, Flip'Äôs key looks like it's perfect fit is in Durham, with the Blue Devils offering him on his visit.
In the span of two days following Filipowski's official visit, and according to 247Sports, four recruiting insiders have the Massachusetts native calling Cameron Indoor Stadium his home in 2022.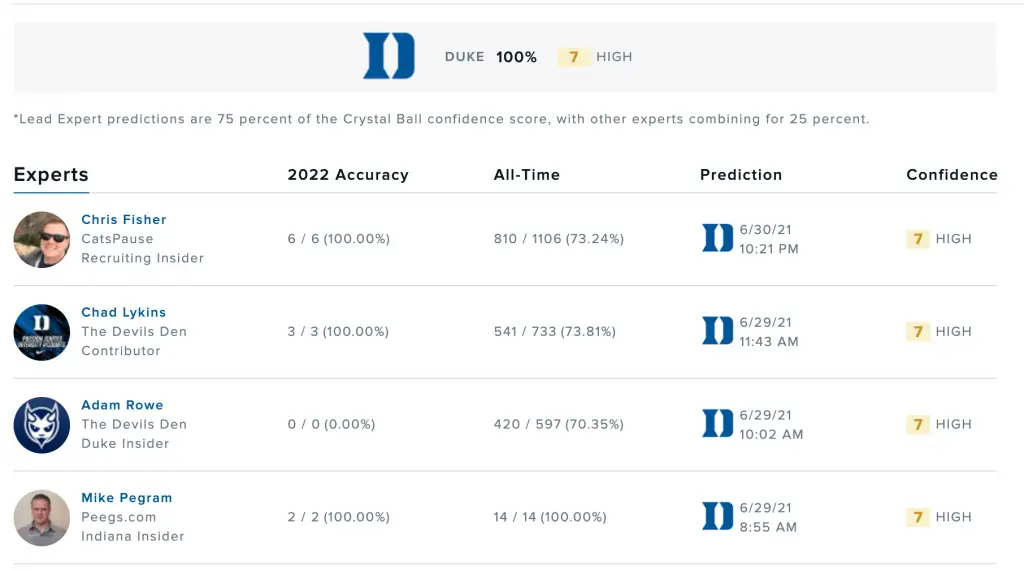 This isn't the end all be all for SU's chances though. But there is a sense of recency bias that favors Duke over Syracuse. The Orange hosted Filipowski on June 5, while the Blue Devils showed him around just days ago.
Syracuse'Äôs best shot of getting Flip (ESPN's 20th ranked player in class of 2022) over Duke is its already stacked class of commits. The Blue Devils have yet to land any ESPN top 100 recruits (even though that will likely change in the next year), while the Orange have two (Lands – 24, Taylor – 99). Justin Taylor could be one piece that keeps SU on Filipowski'Äôs radar. Another is Coach K'Äôs retirement and Jim Boeheim'Äôs promise to stay past 2022.
Flip holds the key either way and for SU's sake, Gerry McNamara and company continue to push his narrative at Syracuse. But right now, Duke looks to be the frontrunner for the 6-foot-11 forward's unique talent. 
(adsbygoogle = window.adsbygoogle || []).push({});