An instant classic went down in the Carrier Dome last night. If you missed it you really missed out. Syracuse came from behind three different times to take down Wake Forest 36-32 in the final seconds of the game. 
Tommy DeVito came off the bench to relieve Garrett Shrader in the third quarter after the Mississippi State transfer was sidelined with a concussion. The fifth year quarterback finished 8-12 for 137 yards and a touchdown. That on TD was of course the game winning long bomb that found its way into the hands of Oronde Gadsden II wide open up the seam. 
That game-winning play wouldn't even have happened if not for Sean Tucker bulldozing a Demon Deacon defender on 4th & 11 to get a clutch first down and keep the drive moving.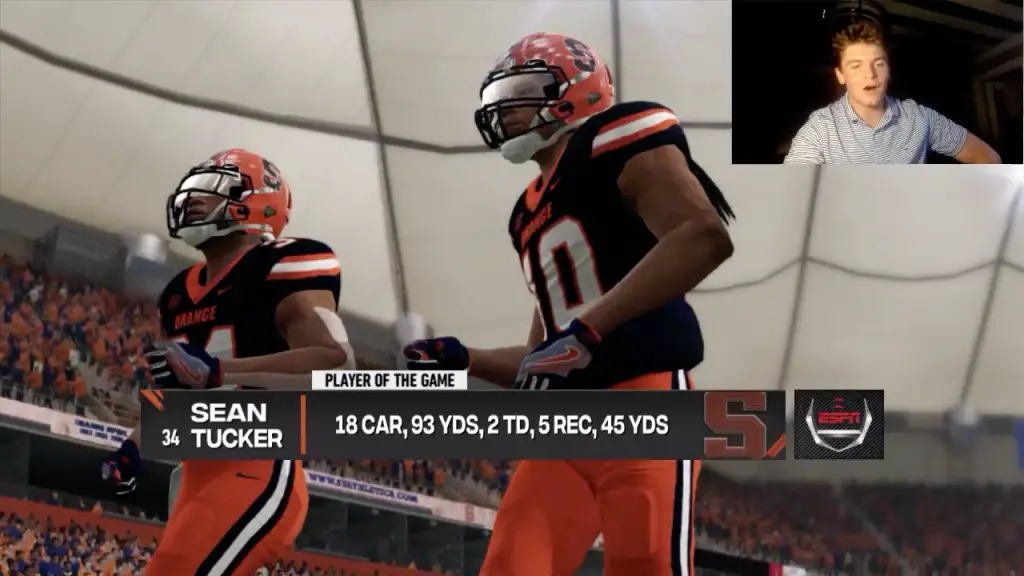 This was the best the Syracuse offense has looked all season as things were moving consistently all night no matter if it was Shrader or DeVito slinging the rock. Here's a replay of the final drive: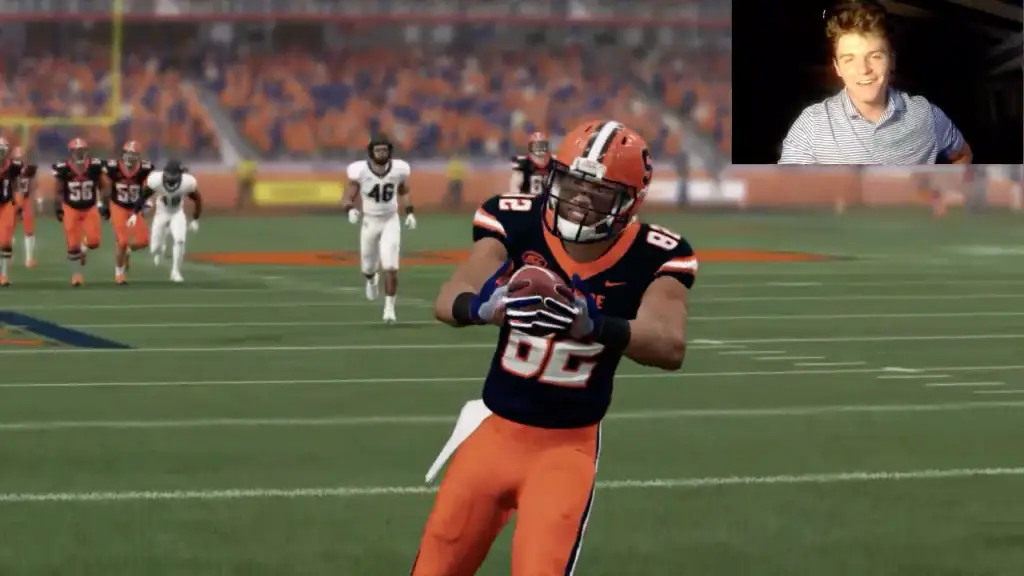 From there it was just a formality as the defense held in the games waning seconds to win 36-32. Syracuse improves to 3-3 overall, 1-1 in the ACC. This was a huge win that boosts virtual SU's chances at a bowl game. The real 'Cuse team needs to win this game in October as well if it wants a bowl bid.  
Here'Äôs the link to the full game replay…
The next stream is on Monday night when SU hosts Clemson in the Loud House. Stay tuned to @Orangefizz on Twitter for updates on when the game will start. 
(adsbygoogle = window.adsbygoogle || []).push({});