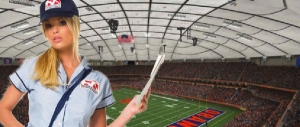 With the Orange coming off an impressive (and important) win at Villanova, the effects of Jim Boeheim's "Media Offensive" may still be lingering for Syracuse. The Orange Fizz Inbox was stuffed with energetic fan opinions from all across Syracuse country.
"Maybe bc he feels doesn't get the media respect that guys like Coach K gets. JBs non-conf sched gets ripped and K is in Amex ads" – @TimothyWelsh

"On Boeheim – I think his sensitivity is part of what drives him to succeed, many of the most successful coaches are the same way" – @mbmorganJr
"that chip on Jimmy's shoulder is why he made it to the HOF. Never stopped being the scrub from Wayne Cty." – @CTIronMan
Is Boeheim revered like a Coach K? Nope. But really who is? Very few second guess the Blue Devils legend because he'Äôs won four national titles, has coached the #1 ranked team for at least a week nine years in a row, and has been to 11 Final Fours. As accomplished as The Per'fesser is, he'Äôs only been to the Final Four three times. He'Äôs also got less than half the conference tournament titles that Coach K does. The complaint about Boeheim never seems to change: he has a ceiling. He has one national title and it came with one of the best freshman ever to play college basketball.
"Jimmy was right to do what he did. He has to deal with some of the most critical fans and media in the nation. SU, has some of the most fair weather and negative fans in the nation hands down. I never realized it till I moved away and saw how other fans were. It goes beyond passion into plain front running. After every loss it'Äôs Boehiem is done, Boehiem needs to retire. BLAH BLAH! We are going to the NIT'Äù or They suck, I can'Äôt watch! Then they win 3 in a row and it all stops." -PDubs44
In my short time in Syracuse, I do largely agree with you PDubs. Overall, Syracuse fans are enormous frontrunners. Orange Nation pounded its chests after winning the Pinstripe Bowl, but God forbid the Carrier Dome ever sells out for football. That being said, when you constantly are one of the top teams in the country's best conference, routinely have NBA talent, and you'Äôve got only three Final Fours in 35 years, the frustration is understandable. Syracuse fans should realize how lucky they are to have a great coach for more than three decades. But it also wouldn'Äôt surprise me if 'Cuse wins a National Title within five years of Boeheim leaving, adjusting things to make the most out of the elite talent being brought in.
"Why doesn'Äôt the media write about the good things that happen with this team instead of mentioning in several different articles about how they lost 4 straight or 7 straight to Louisville. It'Äôs bad enough that these things happen and we fans have to deal with it, but don'Äôt go bashing coach and his team all the time. His job is tough and I'Äôm sure not many of you could/will have the success that he has had. Just remember that when you JB haters start bashing him next time." – Kevin
The collective 'Äúwe'Äù of media can'Äôt win. If the press writes about losses on the court (say a seven-game losing streak to Rick Pitino), it's sensationalistic. If the media reports positive stories of a walk-on who'Äôs got all his priorities in order no one cares. This is an actual comment following our profile of aerospace major Matt Lyde-Cajuste:
"Can we get a hoops article actually about syracuse basketball rather than one about a volvo and/or a walk-on or a bench player. Here is an idea, do an interview of someone on the team that actually plays and people actually care about."
Really, the only thing that makes everyone happy is winning. Because Syracuse consistently comes up short in March, the questions constantly linger. Boeheim and his supporters then feel disrespected. It's a giant snowball effect that leaves no one happy. Best bet: this year's team isn't last year's squad so adjust your expectations accordingly.
All things considered, Boeheim has done a very good job this year. Remember that he is relying on a streaky point guard (Scoop) who plays 38 minutes a night. Rick Jackson is a miscast power forward playing center because the 'Äúall-world'Äù freshman big man (Fab) is incredibly raw. There's only one Coach K and not every program is Duke. Appreciate what you have, but there is no problem wanting for more. Oh and Matt Lyde-Cajuste is awesome!
"The timing is just strange. The team won. Imagine him answering q's about failing to win in the Dome over a month had team lost. "- @CuseOrangeBlog
Agreed. Syracuse got a win in a tough spot and all anybody was talking about was Boeheim's attack on Waters and Ditota. If the seven straight losses is something people were still talking about after the West Virginia game, then that would have been different. But it was Boeheim who brought it up and continued to let it fester by appearing the next day on sportstalk radio.
Whatever the reasoning, the job of the media is to tell the story of what's going on. That can be on the court, off the court, or about the individuals who take part. Consumers will always have differing opinions on coverage. If you don'Äôt like something, instead of suggesting 'Äúthis is garbage'Äù, stick with 'Äúthis one just wasn'Äôt for me.'Äù
Except this article. The Fizz Inbox is always for you!
(Remember to leave comments below stories, tweet us or send us emails. The Fizz runs the best of the Orange Fizz Inbox every week.)
Posted: Craig Hoffman
(adsbygoogle = window.adsbygoogle || []).push({});