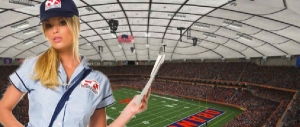 The focus of Fizz Nation should be on Chad Kelly since the star quarterback recruit from Buffalo traveled east on the thruway to visit SU over the weekend. And then the Fab hit the fan.
"what a shame'Ķ it appeared to everyone that he had really improved late in the year, but I don'Äôt want anyone character issues on the 'ÄòCuse. good thing Christmas is coming in because it looks like he'Äôs gone." – Bill
"Abuse, of any kind, cannot be tolerated. Fab needs to face the music and get help.¬†Everything I'Äôm hearing and what Fab himself posted up on FB leads me to concur with Orange Fizz'Äôs conclusion: it'Äôs not a matter of if, but when Fab Melo will be dismissed from the team and the university." -AnaheimOrange
"i dont think hes going to be kicked out. Proably going to miss some games and be sent to anger management. He f—ed up but u dont turn ur back on the kid. You get him help." -Carlton
Carlton is in the distinct minority, but makes an interesting point. Fab clearly needs help and SU coaches had to know he was a project (even if they underestimated to what extent on the court) when they recruited him. The staff should feel some responsibitlity to help him. That being said, when we say "kid" we aren't talking about an eight-year-old. He's 20. Judging from his Facebook wall, Fab understands what he allegedly did, and sounds resigned to the fact  this is a dismissal-worthy offense. I'm fine with helping him, but I'm also in favor of getting him help and then sending him on his way.
"I just don'Äôt understand how anyone can throw a future away where making millions of dollars was within their grasp. In today'Äôs world there is no excuse (none) for a man to beat and abuse a woman. To me the choice'Äôs he had was simple. When things got heated, all he had to do was get up and leave the apartment or not date this woman ever again. Any way you look at it, his career at Syracuse is over and that is sad." – ron
Exactly. He knew what was at risk. Many of us conduct ourselves in a manner that sheds a positive light on our families and/or employers. I understand my actions reflect on The Fizz and the radio stations I work for. Public figures, especially young ones with bright futures, have to always be cognizant of that dynamic. This is something Fab and multiple Syracuse athletes have seemed to forget.
And now back to regularly scheduled programming: Chad Kelly. There was some discouraging news out of the ACC, followed by sighs of relief regarding the highly touted signal-caller.
"He just came back from a visit. Of course he loved it and I am sure he is still feeling that 'vacation high'. I will withhold judgment until he visits SU and will wait to see his response. I am sure he'Äôll have a great time on his SU visit and will hopefully choose SU!" – Jack Martell
Actually Kelly's visit to Clemson wasn't recent. He left upstate New York in the middle of "spring"  (aka "why the hell is it still snowing?!") for South Carolina, which is beautiful in March, April and May. Why wouldn't the kid still be glowing? Lukcily, Syracuse can be just as charming in the summer and sounds like had a tremendous time this weekend visiting the Dome for the Upstate/Downstate Classic.
"You would think that Marrone'Äôs background with the Saints and Drew Brees would help in landing one of these high profile QB'Äôs. You would also think that Hackett being a one time coach for the Bills and in all likelihood familiar with Jim Kelly would also help our chances. However I for one am interested in seeing how Broylds and Terrell Hunt look after a red-shirt year. There'Äôs certainly some optimism there. It would be nice to see us land at least one nationally regarded player though. When and if that happens it may open up somewhat of a floodgate or at least a tricklegate which I would settle for." – Jesse
Pretty obvious we need to add tricklegate to The Fizz lexicon. When Kelly talked to ESPN.com, he talked about Brees and called Purdue "Quarterback U." He did mention Donovan McNabb when he talked about SU. Unfortunately, high school athletes may not connect Marrone with Brees, but with Sean Payton instead. The superstar name like McNabb is the best recruiting tool in connecting a school with success at a position.
As for Broyld and Hunt, let's hope they pan out better than Miller and Kinder have so far. Indiana four-star RB David Perkins also had Orange fans excited before deciding on Tuesday to play for Notre Dame.
"I wish we'Äôd hear the same mentions from our top state talent as well. So far great job on this kid HCDM!!" – Terry
"Good news indeed. Let'Äôs hope the upcoming visit to the Hill is a mere formality (said with fingers crossed'Ķ!)" -AnaheimOrange
@Alexander_O "#Restore44? RT @OrangeFizz Is Syracuse gonna nab 4-star RB David Pekins from under Notre Dame's nose?"
"Looks great on tape! Let'Äôs hope Marrone and Co. can bring him on board! GO ORANGE!!! "-Jack Martell
And then…
"Why 'ÄòCuse fans are optimistic is a mystery to me. Yes, they could steal him because of the relationships built and 'Äúpromises'Äù of early PT and the lack of any kind of depth chart'Ķ those are all certainly positives in the Orange'Äôs favor. But I'Äôm not holding my breath." – Realist
BUUUUZZZZZKILLLLLL!!! Realist was right, although the excitement surrounding Perkins was for good reason. Before the Irish had offered, Perkins had absolutely loved the relationship Tyrone Wheatley had built with him. Good news is Syracuse was once again a legitimate contender for a blue-chipper, and this one was outside of the normal recruiting area.
That'Äôs it and that'Äôs all for this week'Äôs Fizz Feedback. Remember to comment underneath all of our posts to create conversation and reply to us on Twitter @orangefizz to make sure you show up in next week's Fizz Inbox.
Posted: Craig Hoffman
(adsbygoogle = window.adsbygoogle || []).push({});