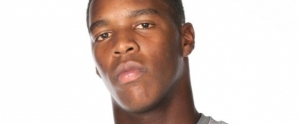 Linebacker Josh Glanton, Haines City HS (FL), is a verbal commit to Florida International, but is still considering one other school; Syracuse. The Fizz caught up with Glanton'Äôs HC, Pete Barber, who said his linebacker's commitment to the Golden Panthers is soft.
"As far as I know his is (committed to FIU), but I don't know how firm that is. I think he did give them a verbal commitment but I know he still likes Syracuse. He likes not just the football program but also the academics. When you get a degree from Syracuse that means something. You know it is a private school, and the degree is a heavy piece of paper when you go floating that around."
Like the Yoshoub Timms' situation, Syracuse is still battling for a Florida recruit despite being the only BCS team to offer him. Ball State, Western Kentucky, Eastern Michigan and FAU also offered a scholarship Glanton. Reportedly, Michigan, Iowa and USF were also interested. FIU has the obvious edge in location. However, Barber reiterated that the move to the ACC is a positive for SU. It'll bring more games south (like road dates at nearby Miami), which means his family and friends can come watch him play.
Josh's senior season was limited some by injuries. However, that didn't stop JG from having yet another stellar campaign in the middle.
"He played well all year at both mike and strong side linebacker, but he was banged up all year. He tweaked his knee a little bit in the spring. He wasn't full strength and I know that aggravated him all season, but he played on it and didn't miss one snap. He made the first-team linebacker for the FACA, which is the coaches Polk County voting. And he made first-team linebacker for the local newspaper. Certainly deserving after all his hard work and dedication since starting three years since his sophomore year."
Glanton'Äôs knee was scoped after the season and now feels like it's good as new. As for the type of player JG is, Barber said he isn'Äôt the most vocal person, but his play speaks for itself.
"He is going to give you everything he's got, he is going to play injured, and he is going to be disruptive. That is a side I didn't see until this year. If he is able he is going to be out there. "
The Fizz figured SU was done recruiting linebackers when it pulled back on Tyrone Neal two months ago. But that is now not the case. Glanton would join a solid group of backers coming in for '12, and Barber says that whoever ends up with Josh will land a special talent.
"When your voted first-team linebacker by the coaches and the newspaper in this county, you're pretty good. We got a lot of talented players in this county. To be one of those top linebackers certainly speaks volume to his talent level, his play, and the type of person he is. "
Just three weeks until National Signing Day and Glanton is right in the thick of things to land a spot on the Hill. Coming on The Fizz later this week will be an updated Top 5 most likely to wear Orange next season.
Posted: Dave Van Moffaert
(adsbygoogle = window.adsbygoogle || []).push({});