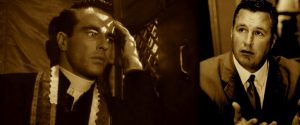 Doug Marrone wants to do things the right way. He has prioritized building honest, trustworthy relationships with high school coaches around the country. He wants those coaches to respect the way Syracuse does business, and hopefully that leads to pointing recruits in his direction. It's good karma. Treat people the way you want to be treated. This builds momentum for the program and organically creates influential people spreading your gospel.
But with five weeks to go before National Signing Day, the Orange is in an awkward recruiting position. Last month a handful of talented players were seemingly eliminated by SU because of the school's scholarship limitations. However, today the Orange finds itself with a potential bounty of opportunities. From the Post-Standard:
"The one-year suspension of free safety Phillip Thomas, which almost certainly ends his days at SU, a career-ending injury to fullback Adam Harris and the planned departure of junior receiver Dorian Graham means at least three scholarships become available. The uncertain futures of junior strong safety Shamarko Thomas and defensive end Chandler Jones, could open up two more."
SU currently has 20 verbal commitments, with between 24-26 available scholarships (24 gets the Orange to the NCAA's 85, but there are rumblings two may not qualify academically).
Two highly prioritized players left for Marrone are NYC defensive back Wayne Morgan and Georgia running back George Morris. Morgan is still looking at UConn, but his coach told The Fizz SU has "an outstanding chance" to land the DB following his official visit. After losing out on Boom Perkins, and running an offense heavy on the ground game, Morris represents an enormous need.
But back to doing things the right way. Before the suspension of Thomas and the injury to Harris, the Orange apparently pushed away Ohio running back Lakeith Walls and middle linebacker Tyrone Neal because of scholarship limits. Walls is a 3-star athlete at a position of need. The Orange has good incoming numbers at linebacker, but how many recruits like Neal – Nebraska and West Virginia are his final two – can SU afford to turn away?
Marrone's integrity is refreshing in a college football cesspool that rewards creeps like Todd Graham for his broken moral compass. Long term, The Dougie's approach will create far more friends than enemies. And on the recruiting trail, you need allies.
But sometimes you get the feeling Marrone may be sacrificing success for "the right way." Should Thomas' Syracuse career really be over? Is DM honoring scholarships for less talented players simply because they committed first? Should the SU coaching staff be a little more flexible knowing things can change any minute?
Had Marrone and co. remained active for Walls and Neal, today they'd have the available scholarships to offer, instead of pushing away two talented kids. Maybe there was something in each athlete the coaching staff didn't feel would be the right fit. There's always behind the scenes machinations we'll never be privy to. There's certainly a value in keeping your word and Marrone's approach makes me proud to call him a fellow alum.
But the Orange would be well served keeping all doors open until National Signing Day, and be working the phones on Walls, Neal and others over the next month. Some tough recent luck for SU has actually turned into a terrific opportunity to finish strong. Programs are built the first week of February, and SU has a fresh chance to have a big final push.
Posted: D.A.
(adsbygoogle = window.adsbygoogle || []).push({});